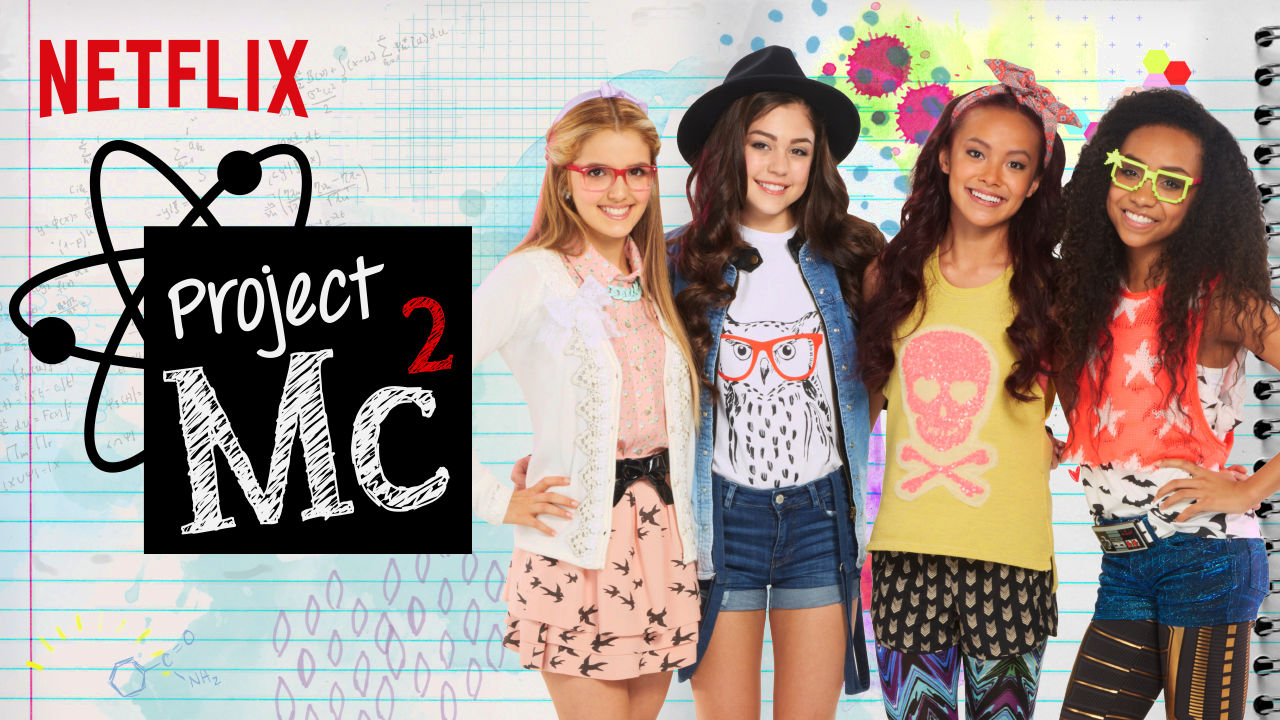 Project Mc2 is a Netflix original from MGA Entertainment. Unusually, The programme has launched at the same time as dolls of the characters: McKeyla McAlister (Mc2), Adrieene Attoms (A2), Bryden Bandweth (B2) and Camryn Coyle (C2).
The characters – Adrienne, the culinary chemist, Bryden, the techie wizard and Camryn with her souped up skateboard and high IQ – attend Maywood Glenn Academy where they are seriously cool and brilliantly bright. Even their friendship makes mathematical sense – based on the Pythagorean theorem that A2 + B2 = C2. When a new girl, McKeyla, arrives at the school they link her to the threat made against an English Prince about to make a space journey... By the end of episode one, the girls have join McKeyka in a secret, seriously cool organisation, NOV8 (pronounced "Innovate") in which women definitely have control.
Project Mc2 encourages girls to take up and become involved with science and technology but not in a heavy-handed way. The show is fun and entertaining. Three episodes are available on Netflix.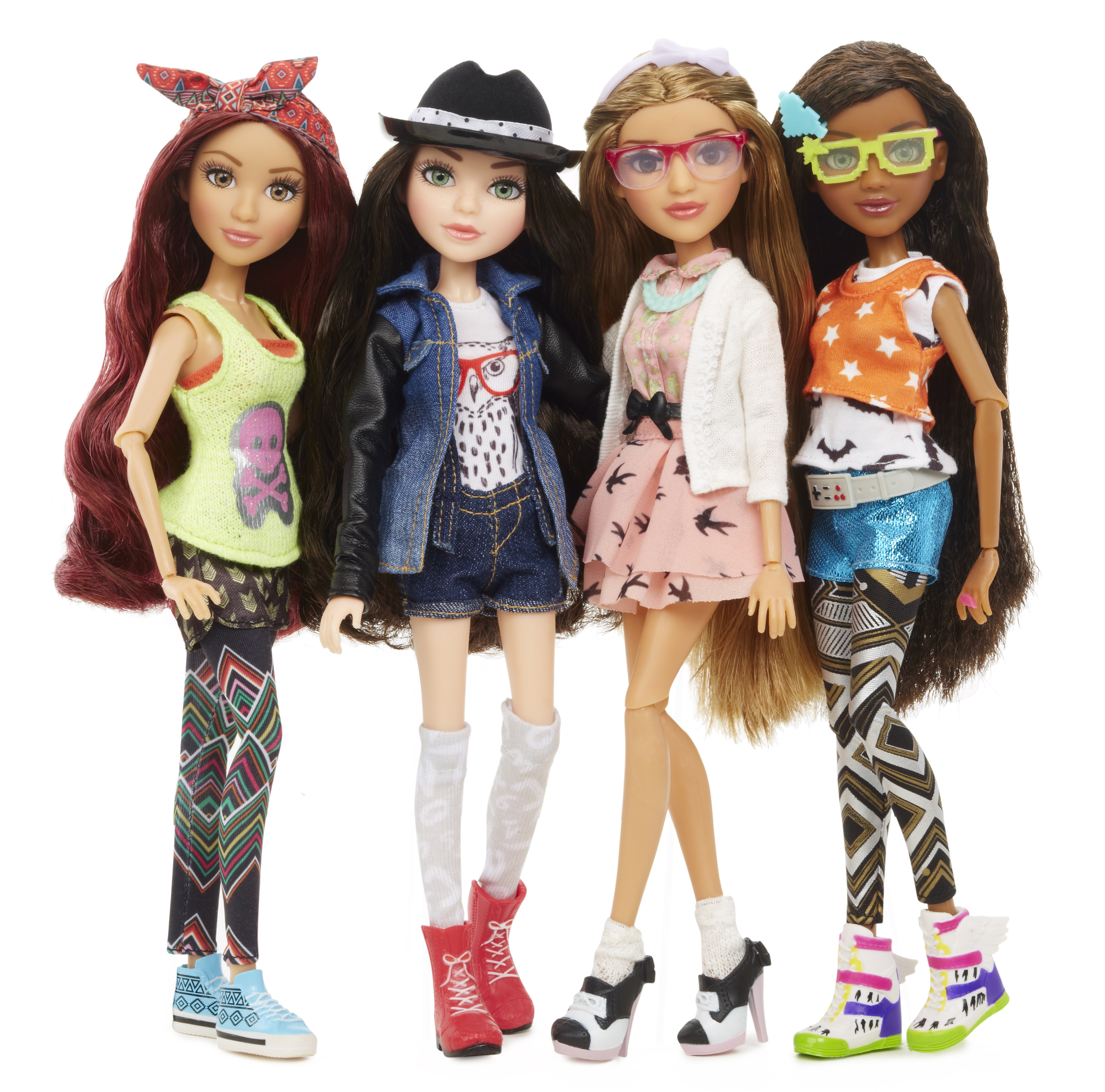 At the launch party, Harriet participated in scientific experiments (all supervised by young women) and is determined we'll repeat the interleaving book pages one at home! Plus she had a great time investigating the dolls, her favourite being Adrienne Attoms. The dolls are individually priced at £14.99.
Project Mc2 dolls are also available complete with their very own experiment for your young scientist to make at home. Build McKeyla's lava light or Camryn's skateboard, make Adrienne's volcano erupt or Bryden's glow stick shine.
All experiments use products you can find in your own home for the ultimate in interactive science play. These sets retail at £24.99. And to go a stage further, there is the A.D.I.S.N – Advanced Digital Intelligence Spy Notebook (£24.99). With fun phrases directly from the character in the TV show, a booklet containing secret missions, hidden compartments and a special NeRDy bracelet, being an agent has never been more fun! The Notebook also ties into the free app, Project Mc2 Case Files, (from the App Store) for even more action.
To become an honorary member of NOV8 visit ProjectMc2 and "ladder up" through the organisation through a series of fun Ops tests. You can play games, take quizzes, watch videos, learn more about the girls from Project Mc2 and even ask them questions.
I thought Harriet at five would be a little young to appreciate the Project Mc2 programme but she was engrossed and was delighted to discover we'd be able to see the other episodes at home. She couldn't wait to open the box of her Adrienne Attoms doll and introduce her to Yasmin from the Bratz range.
PWT rating: ♥♥♥♥♥