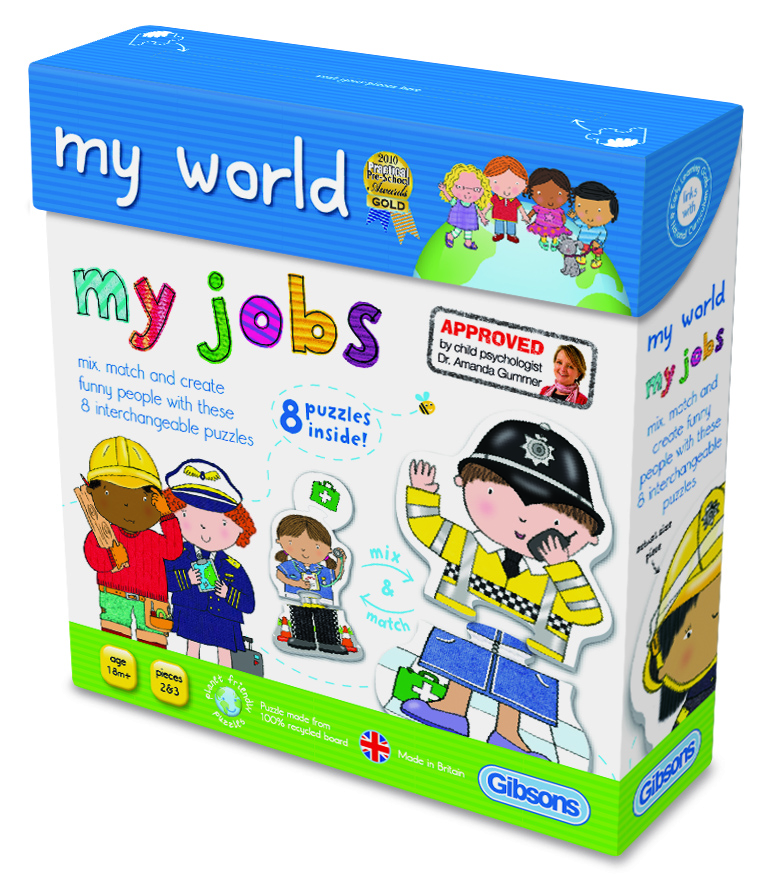 At
nearly two
, Harriet is getting the idea of
jigsaw puzzles
– putting pieces together to make a
picture
. What is great about
My World My Jobs
is that it is eight
mini puzzles
of two to three pieces each. Each is a character depicting a job from vet to firefighter, cook to builder. You can also have lots of fun mixing and matching.
My World My Jobs
encourages
conversation
about what
people do
, where we see, for instance, a nurse,
adults
we know who do these
jobs
and so on. Harriet always like
putting toys away
so she loves the "post box" lid. This is an
excellent puzzle
which is
robust
enough for small hands, and is colourful with plenty of detail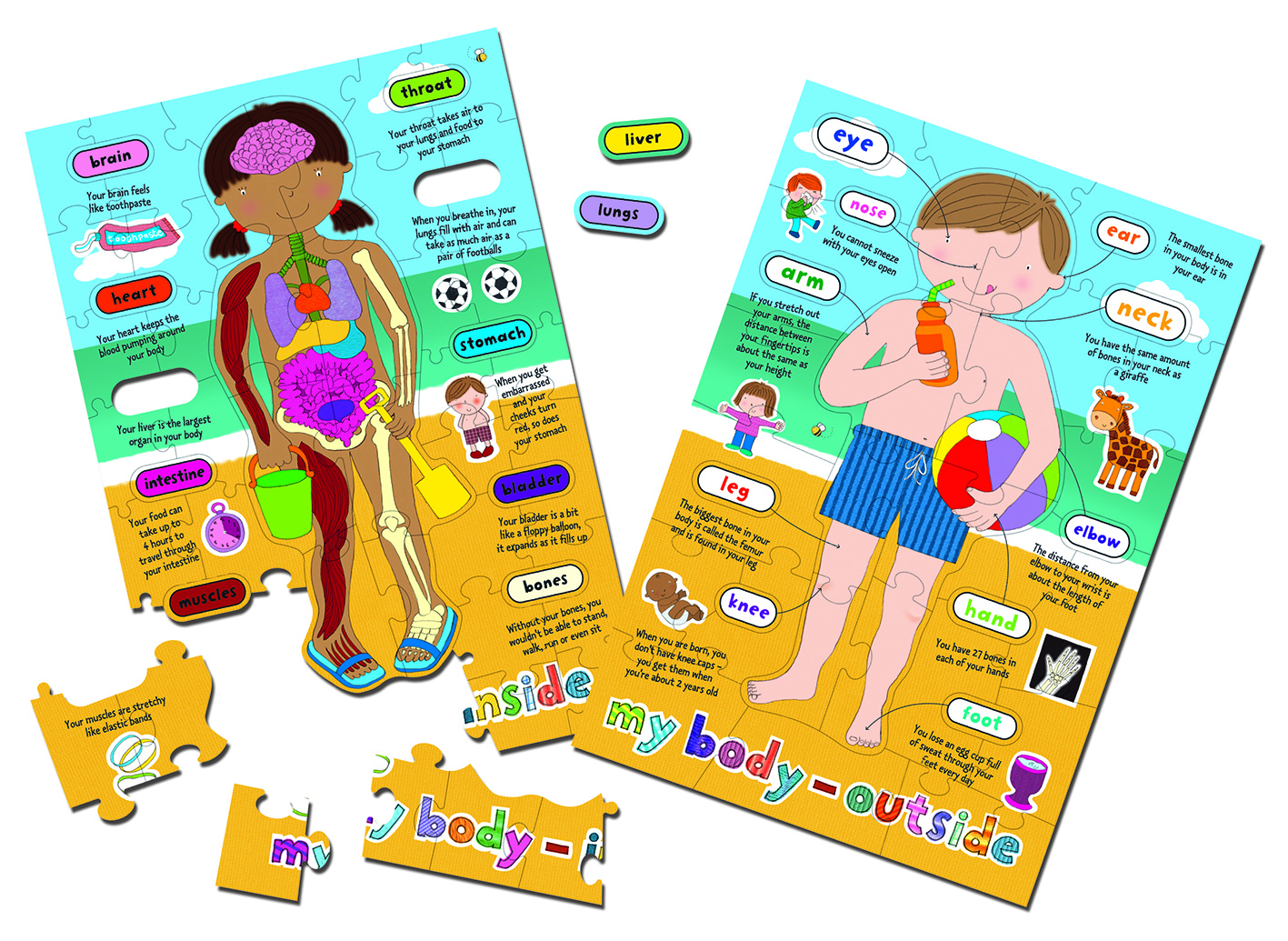 My World My Body
proved to be a huge
success
when we took it to play with during a visit to
Pippa's grandparents
. Three generations joined in. There are
two puzzles
– one of the
outer body
and the other showing our
organs, bones
and muscles. Even Harriet enjoyed
finding pieces
to put together.
My World My Body
is certainly challengingfor a
four year old
and that is all to the good as it isn't a
puzzle
that will be done then left in the
toy cupboard
because it's too easy! It works on various levels: encouraging
word recognition
and reading as well as
fine motor skills
. There is so much going on in the pictures for different ability levels that I'm sure Pippa's older brother Toby will have fun with
My Body
as well.
My World puzzles
and
games
are suitable for various
ages
and abilities from
pre-school
to
Key Stage 1
and are all
planet friendly,
made in the UK from 100 per cent
recycled board.
Each box features a
post it slot
in the top so that children can help with
putting away
.


PWT rating
: ♥♥♥♥♥
To download free
My World resources
for both parents and teachers, visit
www.gibsonsgames.co.uk