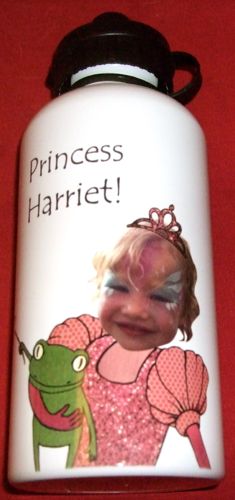 Whether it's Christmas, a birthday or a special occasion, nothing says you've thought about the child as much as a present personalised with his or her photo.
Itsyourstory has a range of gifts and clothing from Mugs and Water Bottles to T-shirts and Babygrows to Stickers and Wall Charts all at very reasonable prices.
The service is very simple to use. I chose the Mug and Water Bottle set currently on offer at £20 (usually £24 but can be ordered separately). Then you select the design from 15 available. There's something for everyone here from Monster to Flamenco Dancer, Farmer to Monkey. Knowing Harriet's taste I plumped for Princess.
Then decide between silver or white for the background, upload a photograph and give the child's name. This is really easy to do and the people at Itsyourstory do all the hard work of fitting the face to the design.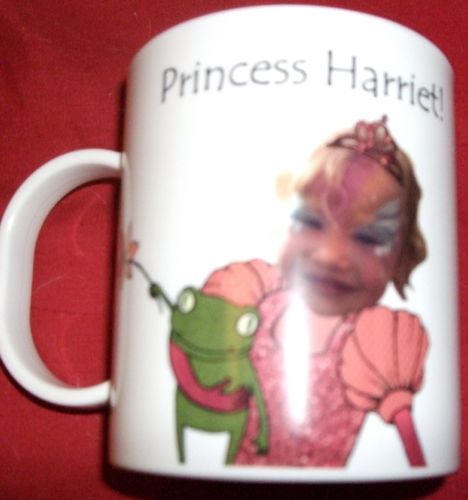 I was delighted with the results.
The Mug and Water Bottle are PBA free, must be hand washed and are not suitable for use in a microwave.
PWT rating: ♥♥♥♥♥
For more information and to see the full range of products visit Itsyourstory.