As soon as you arrive at the Barbican you know this is going to be a different sort of theatrical experience when you are introduced to the "hosts" who will be escorting you around the stage set for Hansel and Gretel.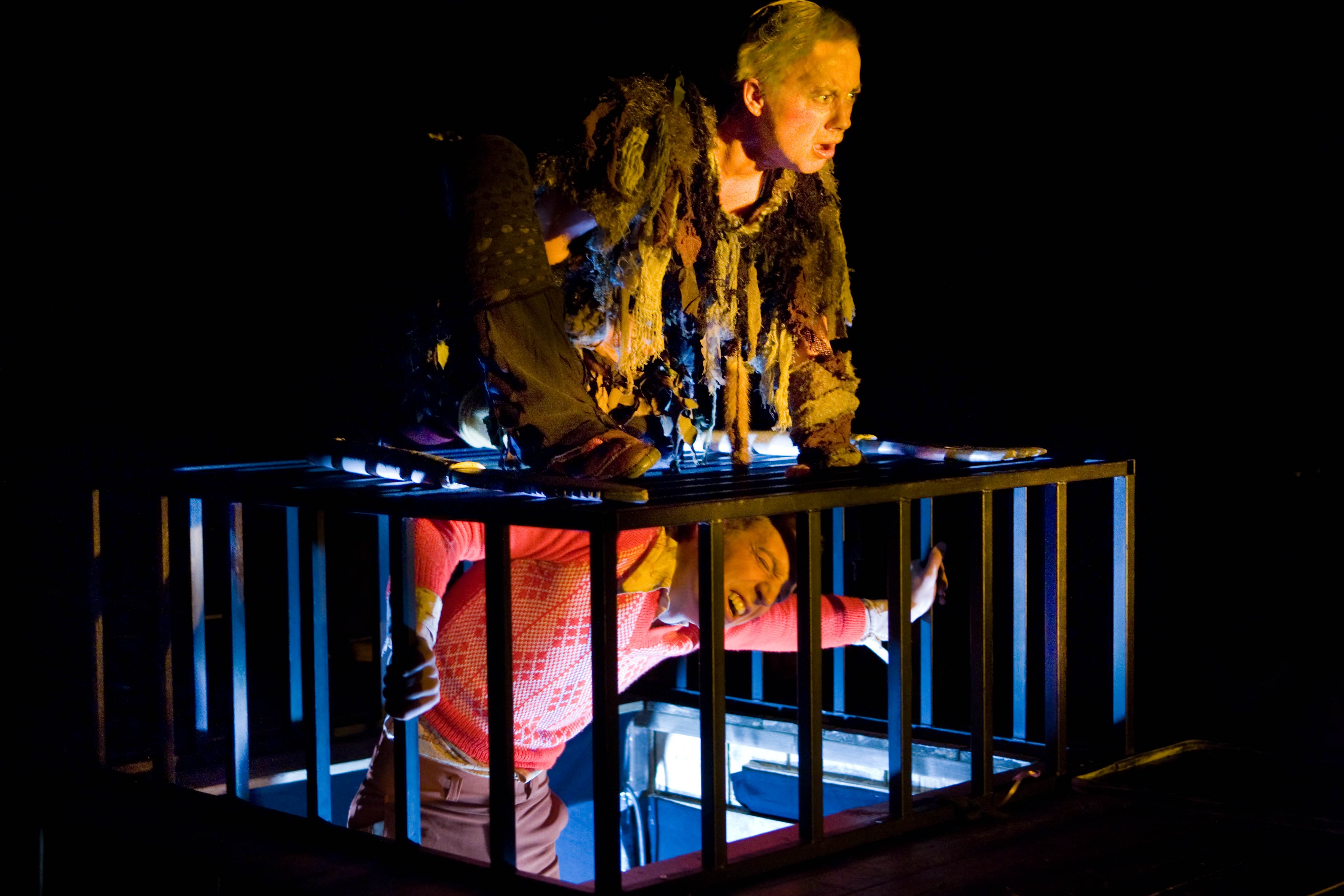 It's a promenade performance so the audience literally joins the siblings played brilliantly by Susan Harrison and Tommy Mullins who have found themselves at the mercy of their wicked stepmother (Cassie Friend) and their ineffectual father (Steve Kettley), on their appalling adventure.
The set design is imaginative and fun - if not scary at times! Both Tabitha aged 10 and I loved the journey from the house to the wood, through the magical tunnel to the gingerbread house. To describe any more would give away too much and spoil it for you.
Cassie Friend was wickedly heartless as the stepmother, but as the witch she really excelled giving an energetic and physically demanding performance that was an inspiration to watch.
If your son or daughter is studying GCSE or A level drama at school, take them to see this production of Hansel and Gretel as an object lesson in excellence. For everyone else aged eight upwards, just go to see it for the sheer exuberance of the show!
Hansel and Gretel, a Catherine Wheels Theatre Company production runs until Sunday 4 January 2009.
Tickets: £18.00 (adults), £10.00 (children)

Barbican box office: 0845 120 7550