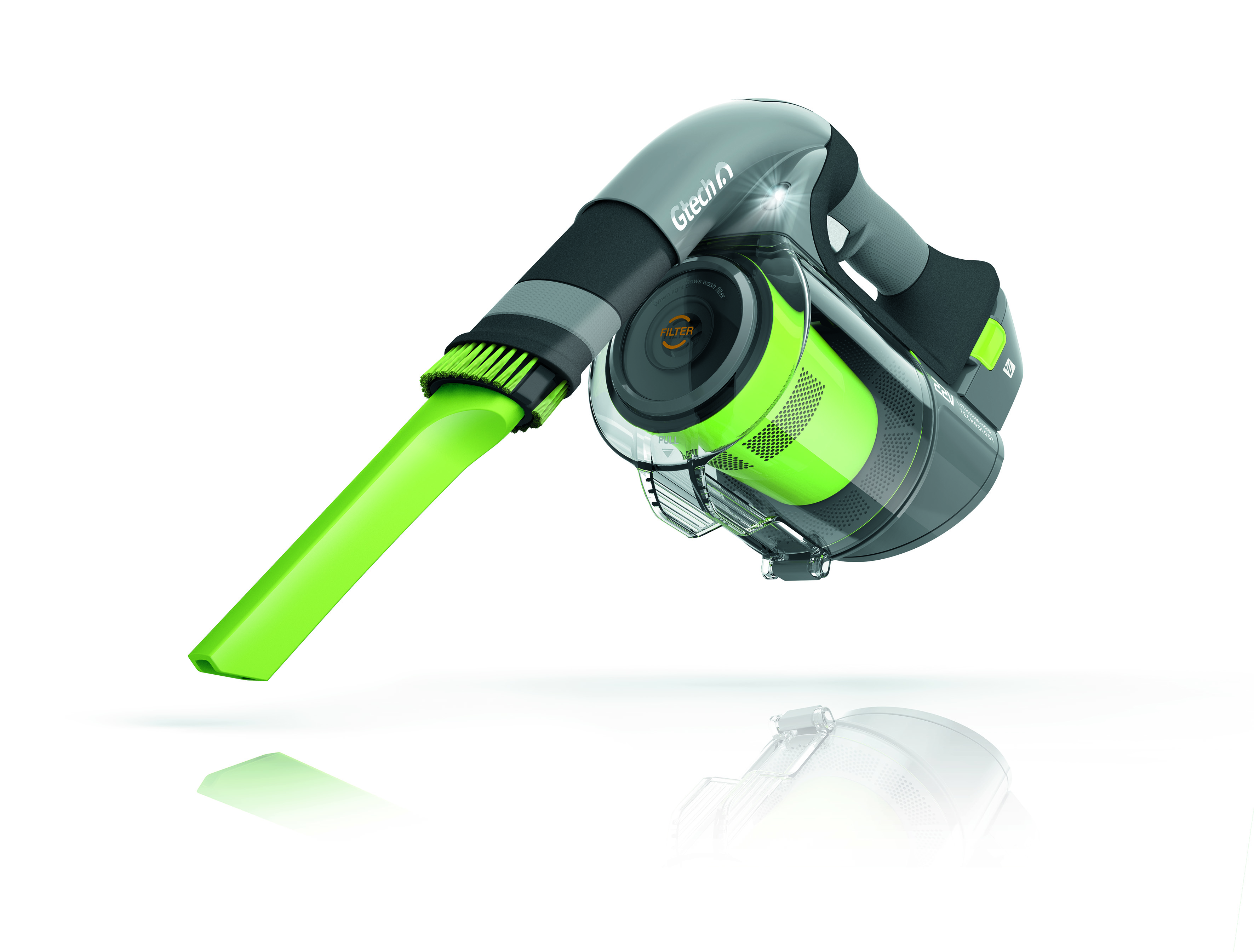 When we reviewed the Gtech AirRAM last year we were delighted with the results cordless vacuum cleaner achieved. The only downside was that it didn't come with attachments/tools for for getting into awkward places, cleaning uphostlery or stairs. The innovation experts at Gtech were obvioulsy listening as they have just launched the Gtech Multi a fabulous small companion to the AirRAM.
The Multi weighs in at only 1.6KG and comes with an integral hose, an upholstery tool, dusting brush and a crevice tool plus a 36cm (14in) extension hose is also available. You have to charge the Multi for four hours and this is enough to clean an average sized house.
Easy to empty, the Gtech Multi also has LED searchlights to illuminate the cleaning area plus a washable filter for optimal performance. It's really simple to empty straight into the bin. The Multi can obvioulsy double as a "dust-buster" type appliance.
Basically I love the Gtech Multi which now makes any other vacuum cleaner redundant.
PWT rating: ♥♥♥♥♥
The Gtech Multi is availabel at John Lewis and Argos at £149. If you want to buy the Gtech AirRam (£229) and Multi together you can do so at the special price of £299 from Gtech.