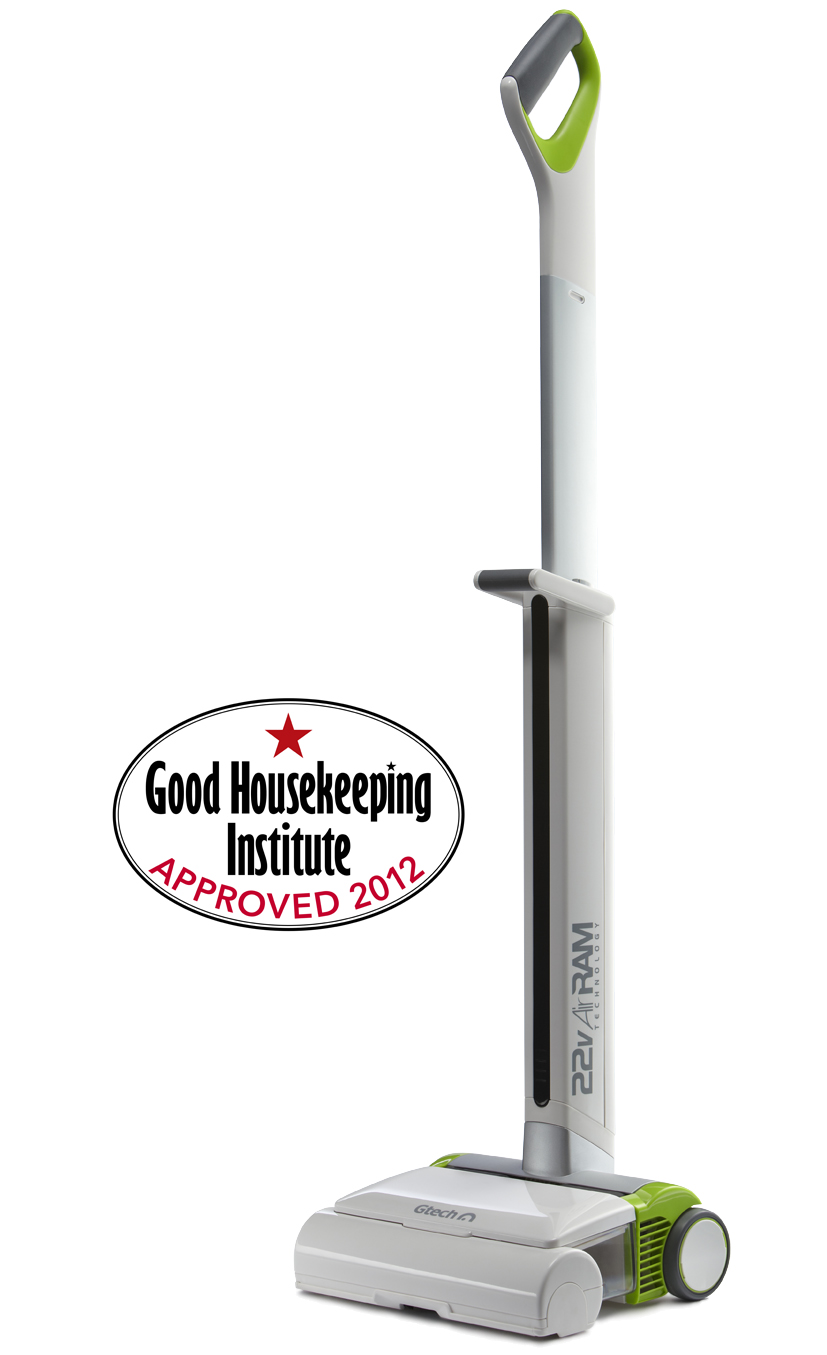 Launched by British design specialist, Gtech, the AirRAMTM is the first cordless vacuum cleaner utilising ground breaking technology that heralds the biggest evolution in vacuum development during the last 20 years.

Despite banishing cyclones, bags, and cords, AirRAMTM outperforms leading mains powered and cordless vacuums on both hard and carpeted floors.

Using only 100 watts of electricity to deliver this performance, AirRAMTM can save up to an astounding £252 in electricity bills over a five year period. Its lightweight and ergonomic design coupled with cordless feature also means you can easily take AirRAMTM upstairs and downstairs reaching into every corner of your home.

PWT can't compete with the rigorous GH Institute testing but I was delighted to try the AirRAM out. I must say my heart always sinks when I open a box and realise I have to assemble something. However with two clicks the upper handle and charging pack were in place and the AirRAM was ready for charging – this takes four hours for a full charge – and I was off.

For a start it really is light and seems to effortlessly glide over both hard floors and carpets. But don't be fooled into thinking the AirRAM isn't doing it's job – it is and very effectively! The compact design of AirRAM means it can easily go under lots of furniture and the handle turns for extra manoeuvrability.

In a house which is home to four cats and one dog, we have a lot of animal fluff about as well as everyday dust and dirt. One my first try-out the dust tray filled before I was half-way through! One of my bug-bears is having to keep moving the plug to another socket so straightaway the cordless AirRAM had won me over. The fact that it uses so much less electricity and so is less expensive to run is a huge bonus as is its slimline shape which makes it easy to store.

PWT rating: ♥♥♥♥♥

Gtech AirRAM Cordless Vacuum Cleaner
is available from Amazon.