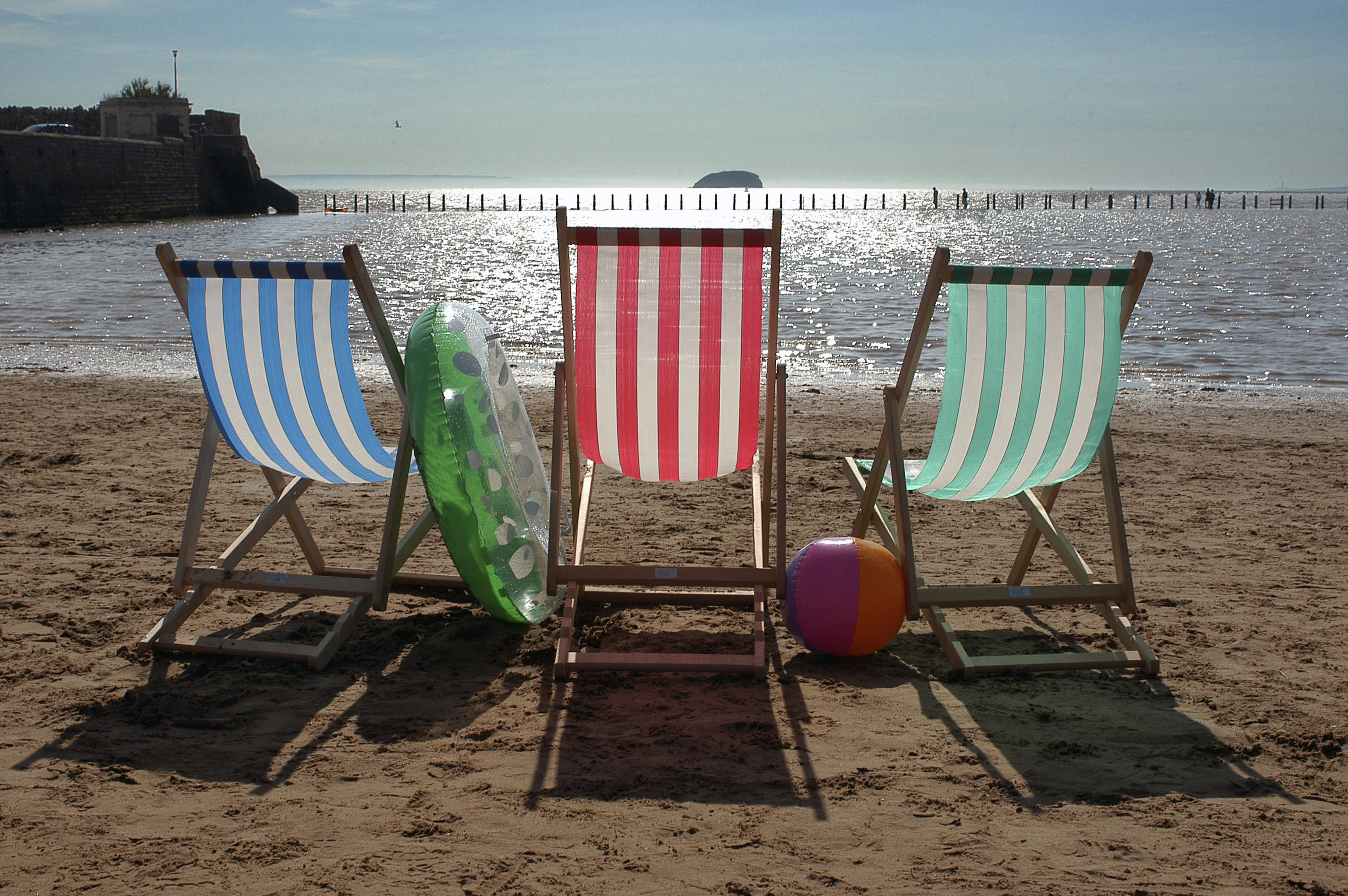 English seaside holidays with three-generational appeal.
Lincolnshire: Serene, Unspoilt and a Little Bit Wild
East Lincolnshire's tranquil charms take nothing away from its huge family appeal. Cleethorpes near Grimsby boasts three miles of unadulterated Blue Flag beaches, with plenty of space to fly a kite, play beach games or simply dig your toes into the soft honey-hued sand whilst eating fish and chips off your lap.
Looking out onto an equally unspoilt stretch of Lincolnshire's coastline, at Anderby beach, is the world's first cloud-spotting bar. Drinks aren't exactly on offer but "Cloud Menus" help to identify different shapes and formations, whilst specially designed reclining seats give older generations an excuse to put their feet up. Keep young ones busy by spotting a rampaging elephant, a grinning crocodile, a monkey's face… and if they start to get antsy, a turn on Europe's longest looping rollercoaster, at Fantasy Island Theme Park near Skegness, is sure to put them in high spirits again.
Isle of Wight: Dino History and Refined Elegance
Explore the Isle of Wight in a fun and unusual way whilst following in the footsteps of gentle, lumbering giants – and that doesn't mean trailing after your grandparents all day! The Dinosaur Island App is designed to trigger off at six different dino hot spots, allowing you to see exactly which ones were uncovered there. You can even use the app to take fun pictures of family members unwittingly posing next to Iguanodons, T-Rexes and more – just point your smartphone or tablet and click.
After a busy day's exploring, a good night's sleep is in order. The four-star Royal Hotel in Ventnor is considerate towards guests of all ages, offering classic, tastefully-designed family rooms with breakfast included. Children's High Tea is served between 5pm and 6pm each day.

Maldon, Essex: Anglo-Saxon History and Maritime Heritage
High up on a hill overlooking the Blackwater estuary, the ancient riverside town of "Maeldune" has a rich history and plenty of traditional character. Discover its full story at the Heritage Centre's 42ft-long Maldon Embroidery, bringing to life 1,000 years since Earl Byrhtnoth's heroic battle against Viking marauders in 911 AD. Take a trip back in time on one of England's last remaining Thames Sailing Barges, whose rust-coloured sails were a common sight amongst 19th century mercantile fleets. Take the helm, rig the sails, or simply settle back with a glass of wine to gaze upon the estuary's mirrored waters.

Sunderland, Tyne and Wear: Beachside Frolics and Cosmopolitan Nights
Don't be fooled by its modernist architecture and grandiose construction. Sunderland bears strong traces of England's traditional seaside within its newly regenerated beach resorts, Roker and Seaburn. Armed with buckets and spades, kids can happily while away the afternoon building sandcastles, peering into rock pools, playing ball games and throwing frisbees.
From the beach, it's just a short bus hop on the green Sunderland Connect and straight into the city centre, getting off outside Sunderland Empire, with its packed programme of West End shows.

Weston-super-Mare, North Somerset: Seaside Nostalgia Mixed with Modern Thrills
Donkey rides across miles of golden sand, fish and chips along the vast prom, theme park rides on a colossal new pier… when Weston-super-Mare does family seaside holiday it does in to the nth degree. Those old enough to remember the English seaside's golden age can relive them at Weston-super-Mare Museum, whose activity sheets and competitions help keep kids happy as well. Down by the seafront, the superbly renovated Grand Pier has all the pleasures you might expect, from stomach-churning rides to penny slot machines and a twirly whirly double-sided helter skelter – though older generations might opt to relax in the Edwardian-style tearooms instead. Regroup over a family meal at Tutto Ristorante & Gelataria. This waterfront restaurant boasts tasty coffees, authentic Italian food and the best ice cream in town, with traditional seaside flavours like toffee apple and candyfloss.
For more seaside inspiration go to VisitEngland