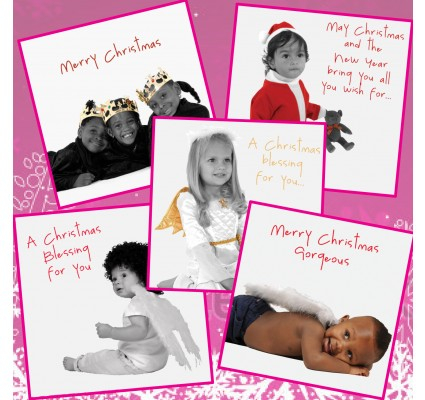 The award winning multicultural greeting card and gift company Color blind Cards sponsored a competition for readers to win one of five of their unique Christmas card packs, featuring beautifully photographed images of children from various backgrounds. The children are dressed up as little Angels, Santa Claus and The Three Kings, just perfect for Christmas time.
Each pack contains 12 cards and is worth £19.99.
Our lucky winners are:
John Taggart, Middlesbrough
Jade Blundell, Tipton
Lorna Craig, Brodick
Hannah Beadle, Sevenoaks
Clare Wilkinson, Leeds
Our thanks to Color blind Cards for sponsoring this competition.