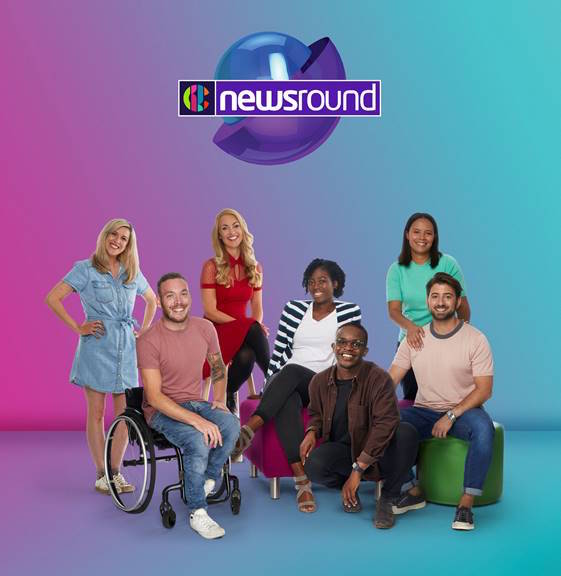 BBC Newsround unveils exciting new changes to its format to offer more kids more news in more places.
The popular children's news programme will today introduce one longer eight-minute daily bulletin to air every morning on CBBC and BBC iPlayer while its popular Newsround website will now offer more in-depth stories and features than ever before.
CBBC is also announcing new commissions of the award-winning Newsround Specials, co-produced by the Newsround team and Children's In House Productions. This autumn "Growing Up Black in the UK" (2 x 20mins) will follow the story of three children who reflect the diversity of the Black British experience. The trio will pool their passions and opinions as they begin to craft a manifesto for change. Early next year Newsround will be asking "Why Don't we talk about Periods?", looking at the issues around period poverty and the campaigners looking to bust period myths and normalise the conversations around menstruation.
A brand new Newsround YouTube channel also launches today which will bring young viewers the best of Newsround's content from around the world. Videos will be curated from the website and news bulletins throughout the week and will highlight the issues most impacting on children as well as providing a platform for their points of view. Also this month, a full-time environmental correspondent will join the Newsround team to inform and educate our young audience with the most up to date environmental news from across the world.
Newsround has gone from strength to strength in 2020 with the website regularly attracting more than 1m visitors a week and around an estimated 750,000 children watching the bulletin every day many from their classrooms. All these new features will ensure that even more kids are able to access the much-loved brand in the places where they spend their time.
Newsround is available on BBC iPlayer, the CBBC Channel and at www.bbc.co.uk/newsround.