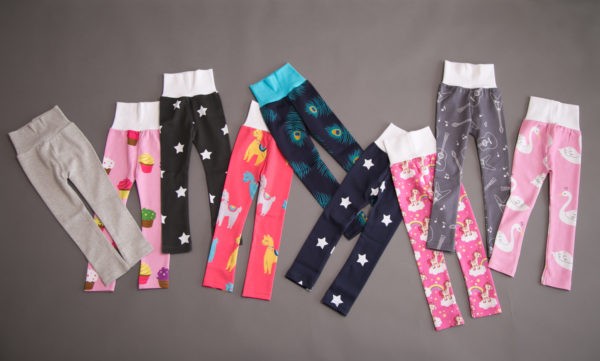 Make way for the new Yogaling leggings from BabyBoo – echoing the very essence of their award-winning baby and children's fashion and accessory brand. BabyBoo are home to the best quality designs that will stand the test of time all underpinned by sustainable and ethical production and GOTS certified cotton.
The Yogaling leggings are designed personally by the BabyBoo founders (two mums who know the pain of see-through leggings) The Yogaling leggings are created from heavier 100 per cent organic cotton so will not go transparent nor aggravate the skin when sweaty.
Each pair also has a thick waist band of 7-8cm depending on the size. Like a pair of yoga pants, this means when the child bends over; the leggings won't fall down, and it means they will go up over nappies and are a much more comfortable fit. The waistband can also be folded if preferred.
So what did members of our team think? Both found the Yoglings were big for their baby and toddler but as one said, "the legs can be rolled up to shorten."
Wash well with no shrinkage or fading and retain softness
Don't ride up like some leggings
Excellent on skin – great for one baby's eczema
Great value
The Yogaling leggings are available from 0-3 months up to 5 years old and come in a range of fun and colourful designs.
PWT rating: ♥♥♥♥♥
BabyBoo Yogaling Leggings cost £10 – stockists.