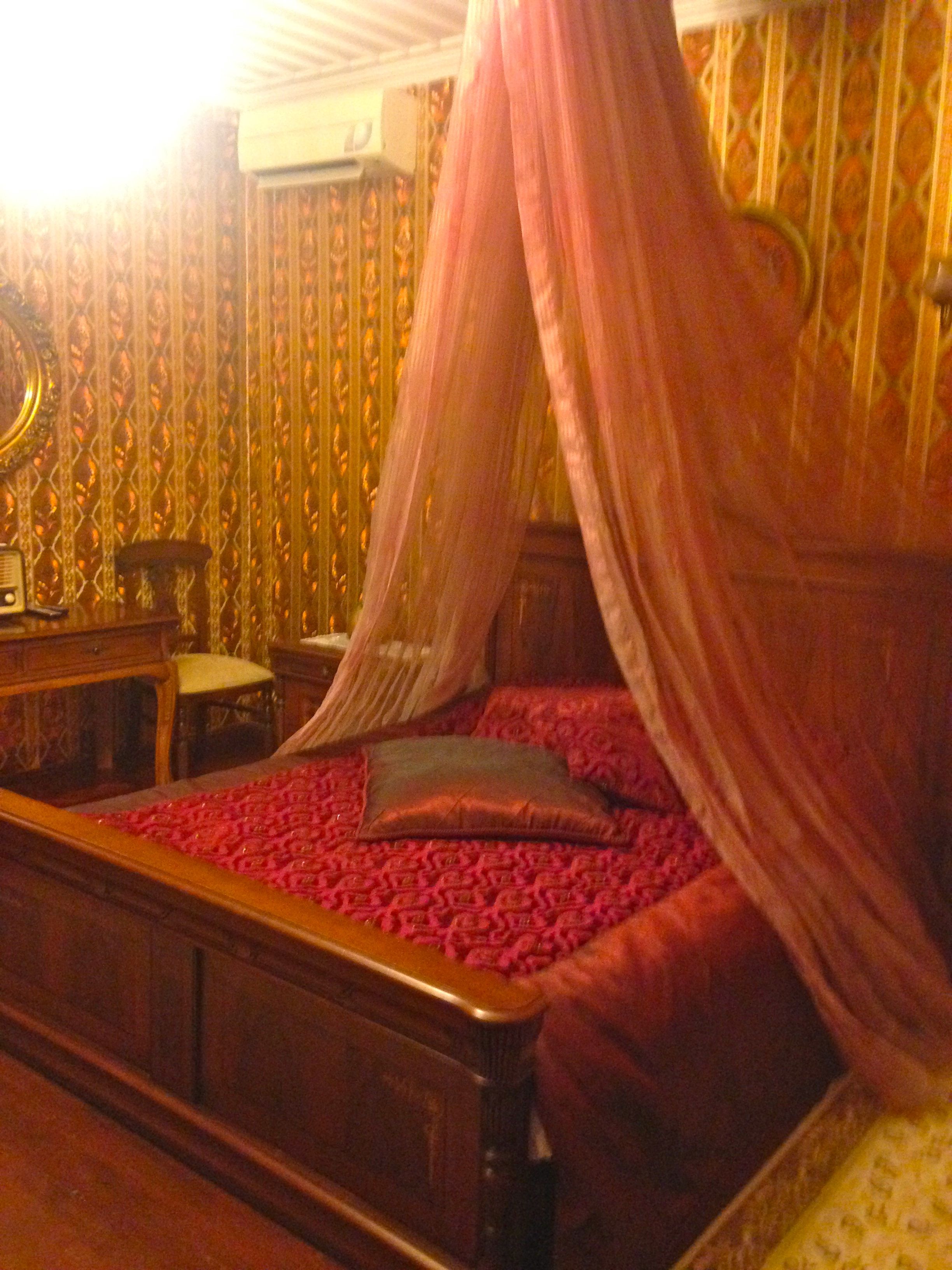 Taş Odalar Butik Otel was once one of the mansions belonging to the Ottoman Palace which was built in Kavak Square where the Selimiye Mosque is now located.
The rooms in the hotel are named after illustrious residents of the Edirne's historic past. So mine was Fatih Sultan Mehmed Odasi where, records say, Mehmet the Conquerer was born in 1432. I must say that I enjoyed my rank being elevated the that of Sultana – the room was fabulous.
Apart from the luxurious furnishings and comfort the room afforded, there was also an enclosed "balcony" which overlooked the small road separating the hotel from the imposing Selimiye Mosque and gardens.
The hotel is relative small but really worth staying in. With only nine rooms, it can accommodate some 25 guests (or more if travel cots are in use). The staff here are most welcoming and helpful and they are well equipped for families – some rooms can sleep five – with high chairs ready in the dining room for younger guests.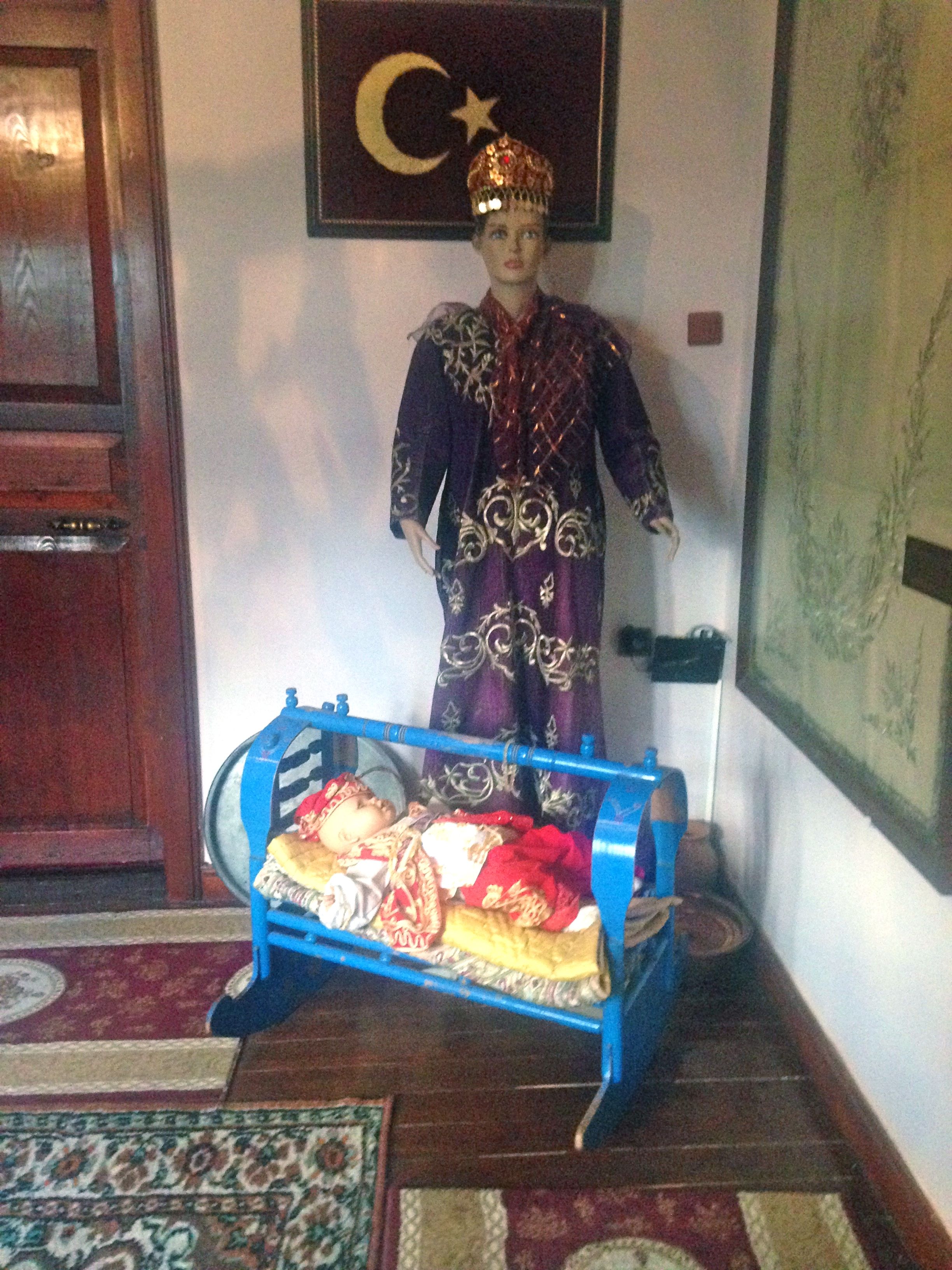 Rooms in the hotel hotel have been furnished in the historic style of its origins but with all the modern additions you'd need including hairdriers, TV, ensuite bathrooms, small fridge (always useful for families) and Internet connection. And, as the photo on the right shows, you never know who you'll bump into. At least this baby slept through the night.
The dining room leads out onto a paved garden which is ideal for children to let off a bit of steam safely or to have a cup of tea in the afternoon.
Taş Odalar Butik Otel serves a traditional Turkish breakfast which includes, bread, cheeses, olives, tomatoes, cucumber, eggs, fruit, jam and honey accompanied by traditional Turkish tea served in a glass or coffee, with the addition of cereals etc which appeal to British tastes. The breakfast is a self-service buffet which will set you up for an exciting day's sightseeing.
PWT rating: ♥♥♥♥♥
Meydan, 22000 Edirne Merkez/Edirne, Turkey
Anne Coates was the guest of the Trakya Development Agency who organised the visit to the Thrace region.