Anyone who reads my reviews knows how much I love gadgets that make life easier. As cleaning isn't one of my favourite occupations, anything that makes a chore less so wins my vote.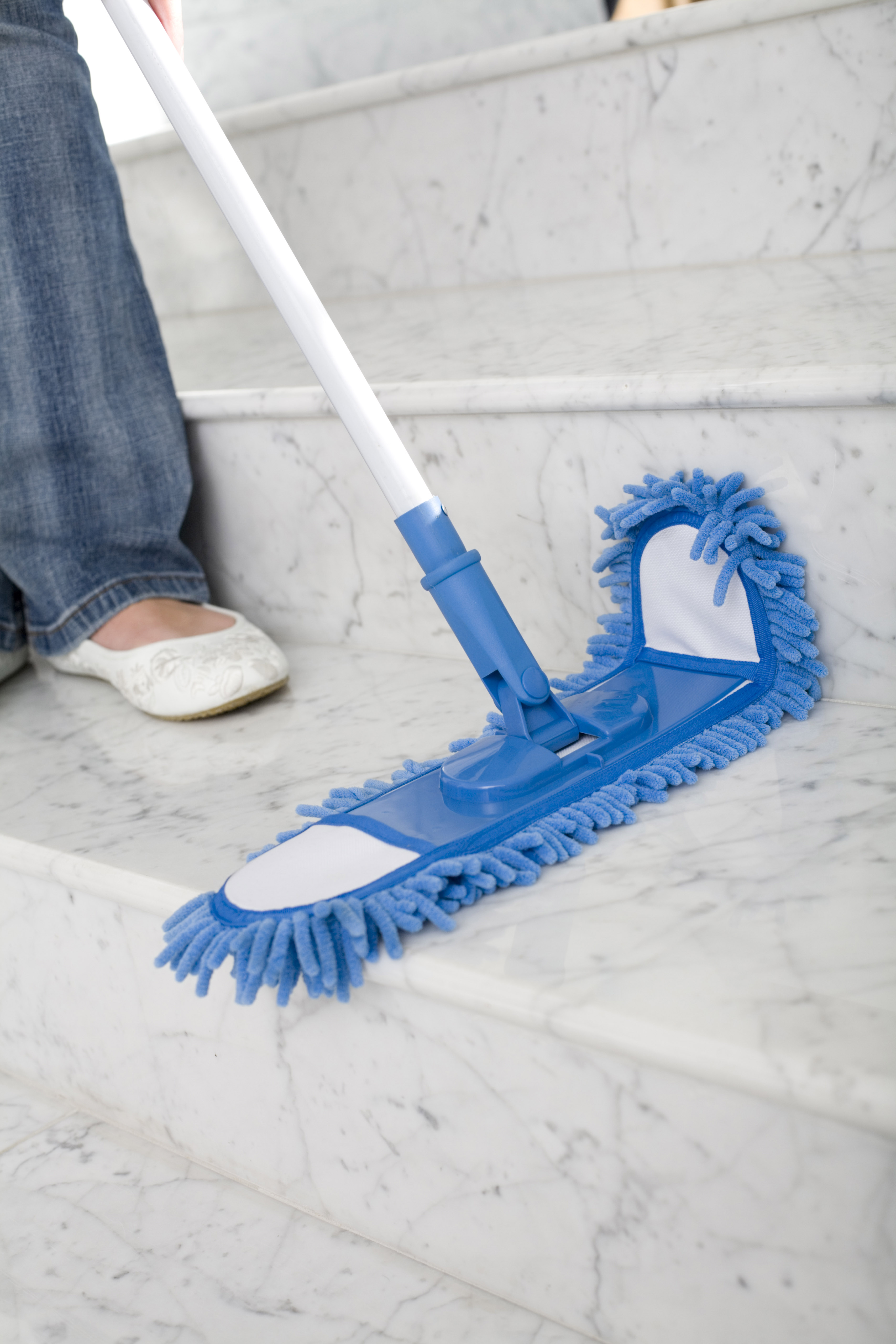 The Microfibre Super Mop has a bendy head which can be pushed into the most awkward of spaces. It's great for window sills, the side of stairs and where walls meet ceilings - any nook or cranny. The telescopic handle means you can reach places without having to use steps or a ladder.
The head has hundreds of blue digits – each one of them contains over 90,000 fibres. This means it's effective at attracting dust and collecting crumbs which makes for swift cleaning. It also makes it highly absorbent – it can apparently soak up to 1.5kg of water - I haven't tested this yet but great for large spills.

To clean the Microfibre Super Mop just remove the head and pop it into the washing-machine or hand wash. Washing won't affect its static properties.

Microfibre Super Mop can be used both dry and wet, with cleaning products and without. That makes it handy for allergy sufferers. It's novelty value might even get the kids motivated to help with cleaning!
The mop comes with a bonus Microfibre Super Mitt which makes dusting less onerous!

Microfibre Super Mop is on sale at ASDA, Debenhams, Woolworths and www.jmldirect.comfor just £9.99.