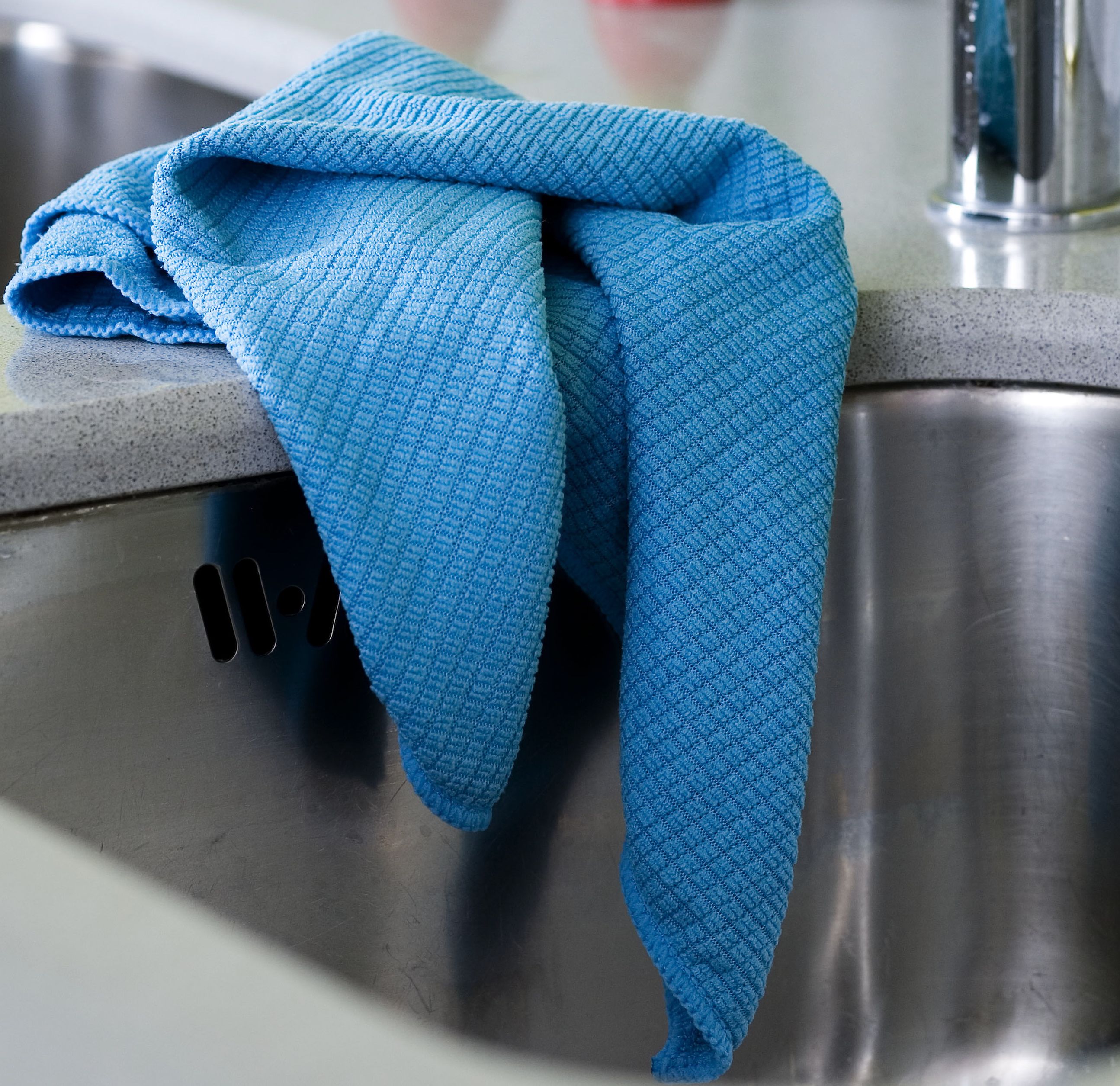 Doktor Power Clever Cloths, according to the manufacturers, kill 99 per cent of bacteria they come into contact with. The cloths keep germs at bay by harnessing the antibacterial properties of silver, which is woven into the fabric.
Lab testing has apparently shown it to be highly effective against E-Coli and Staphylococcus. This makes it excellent for cleaning worktops and food preparation areas.
So once again in the interests of PWT product-testing, I rolled up my sleeves and put the Clever Cloth through its paces although not under laboratory conditions!
All you need is water – no bleach or other household cleaners – for kitchen grease, so no chemicals are loitering in the air a plus for those suffering from allergies. The Clever Cloth is made from tiny fibres that trap and absorb minute particles of dust and dirt. When water is added the cloth can clean grease and dirt without smearing – with just one wipe. And I was happily impressed. I always manage to spill something on the hob and forget to clean it immediately so it's a good test which Clever Cloths passed.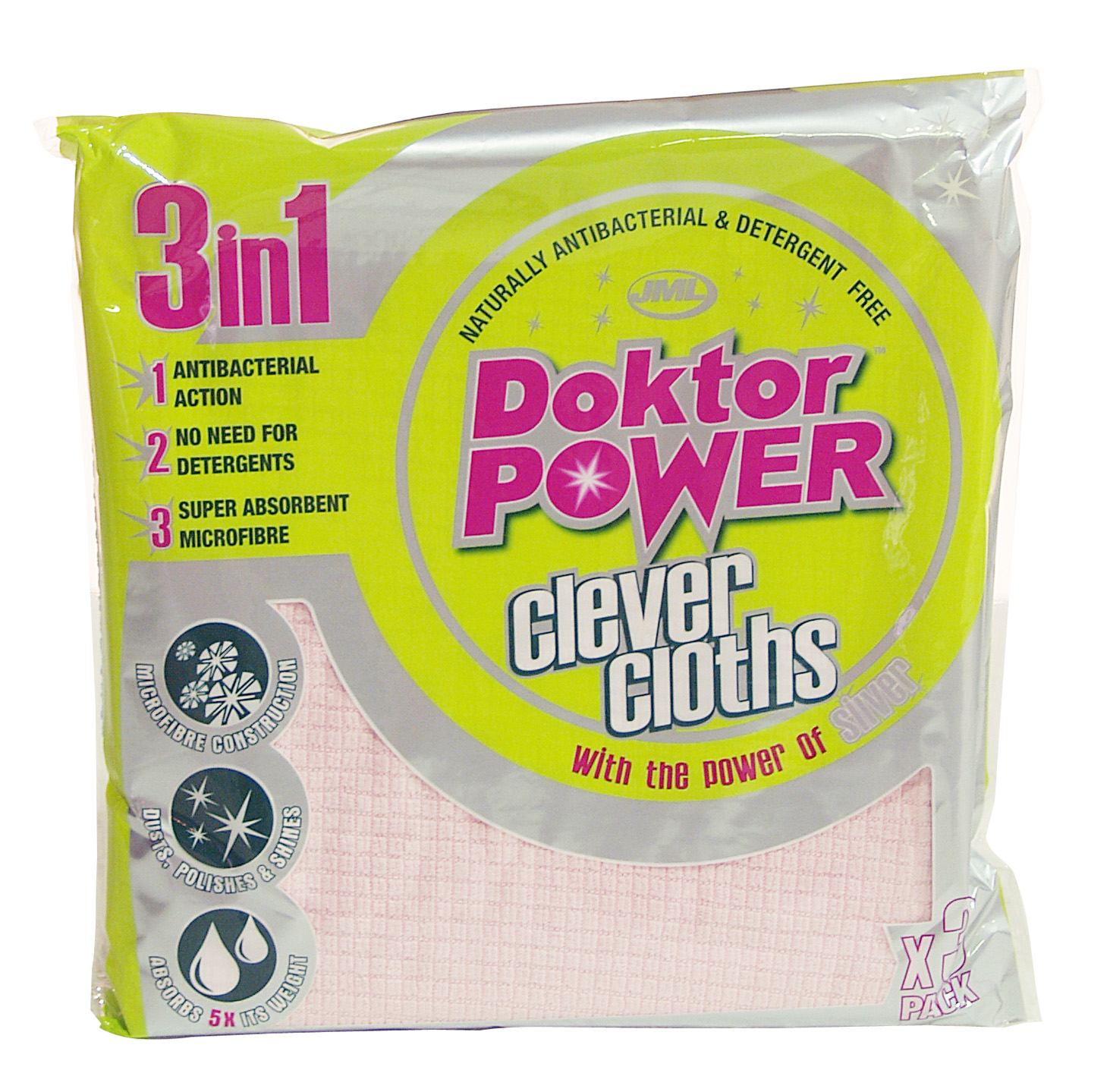 Clever Cloths hold up to five times their own weight in water which is great for spills when you have a young family. Plus they are just as effective in the bathroom and can be used dry for dusting.

You have to wash before use – they can be machine-washed at 40° – and line dry. The cloths can be machine-washed up to 60 times before they lose their antibacterial properties.

A three-pack of Doktor Power Clever Cloths retail at £5.99 from: www.JMLdirect.com, ASDA, Boots, Debenhams, Robert Dyas, Tesco and Wilkinson.