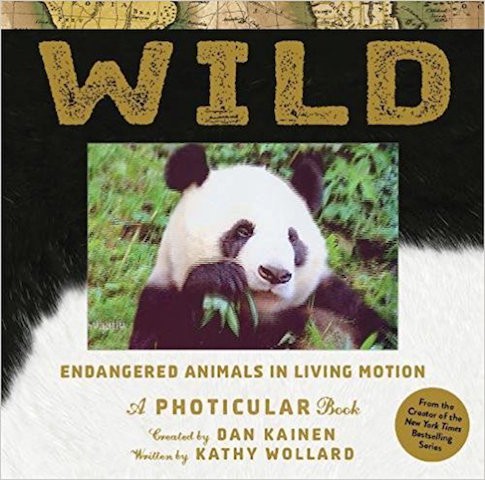 Created by Dan Kainen and written by Kathy Wollard, WILD: Endangered Animals In Living Motion is the latest addition to the bestselling Photicluar book series published by Workman which highlights the mammals, birds and insects currently threatened with extinction.
Dan Kainen's Photicular technology means that readers can observe film-like images of a ranges of endangered species from a rare Amur leopard licking its paw to an elephant bathing in a river. The images are spectacular and each is accompanied by a wealth of information in science writer Kathy Wollard's profile.
Suitable for all ages, these books are fascinating and bring hours of entertainment as well as educating the reader about the devastating environmental and economic conditions which threaten the survival of some of our most captivating animals, birds and insects.
These books make perfect presents – they will be consulted time and time again and give hours of entertainment.
PWT rating: ♥♥♥♥♥
Wild (Photicular)
is published by Workman and is avaialble from Amazon. Other titles in the series include:
Safari: A Photicular Book
Polar (Photicular)
Ocean: A Photicular Book (Photicular Books)
JUNGLE (Photicular)