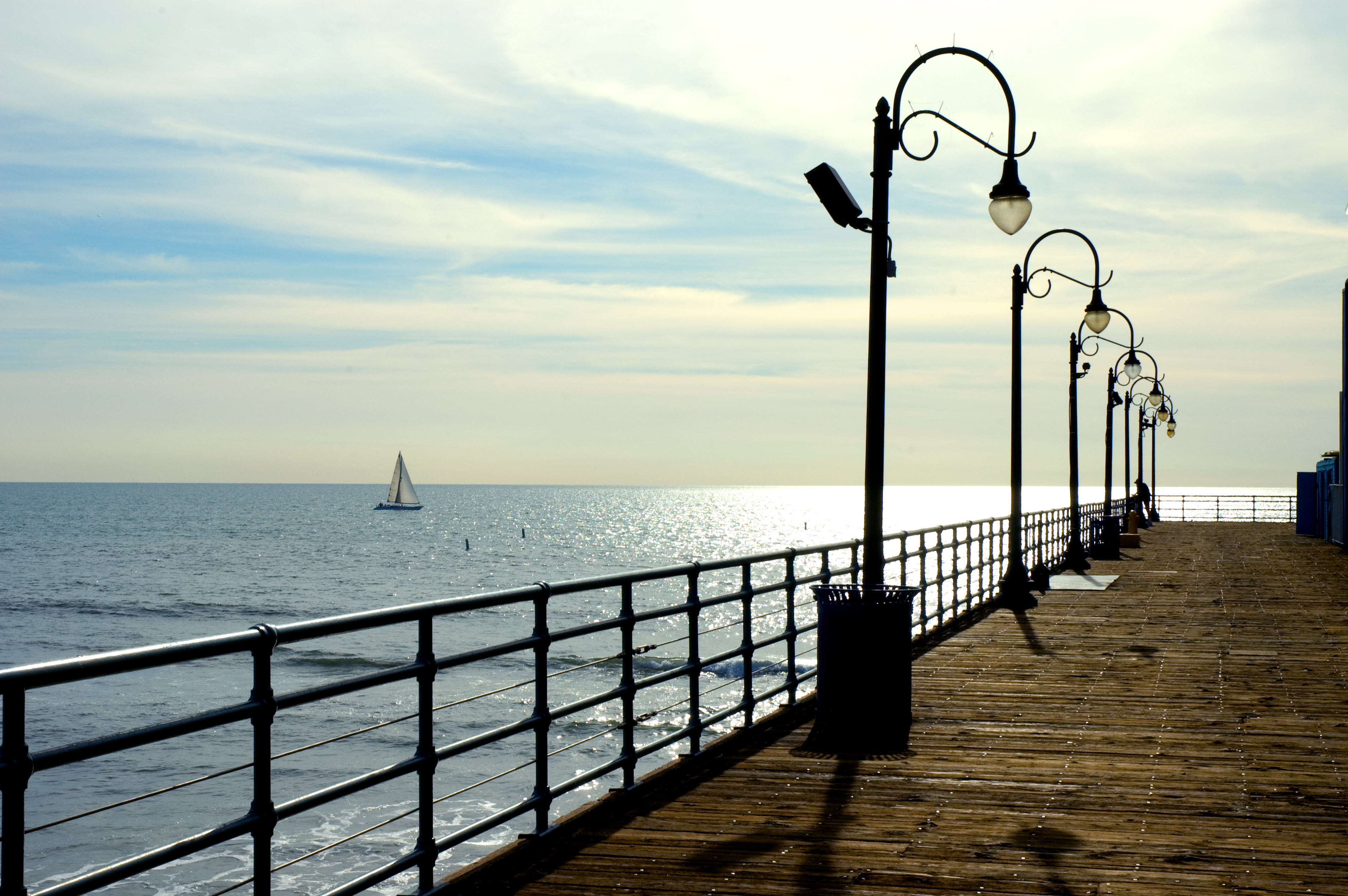 1. Grab a towel, sun block and a good book and head out to enjoy the Southern California scenery on picturesque Santa Monica Beach, which stretches for 3.5 miles between Venice and Malibu.

2. Take a stroll on Santa Monica Pier, hailed as the oldest piers on the West Coast of the United States. Featured in the Oscar-winning movie, "Forrest Gump," the Pier is open year-round and is the perfect spot for viewing a sunset or taking a romantic stroll. Enjoy free events in celebration of the 100th anniversary of the Santa Monica Pier until September 2009.
3. Pay a visit to Third Street Promenade by evening. Street performers and entertainers light up this pedestrian-only boulevard with the sound of drums, acoustic guitars, and tambourines. Stop to watch the acrobats, dancers, psychic cats, mimes and bubble blowers.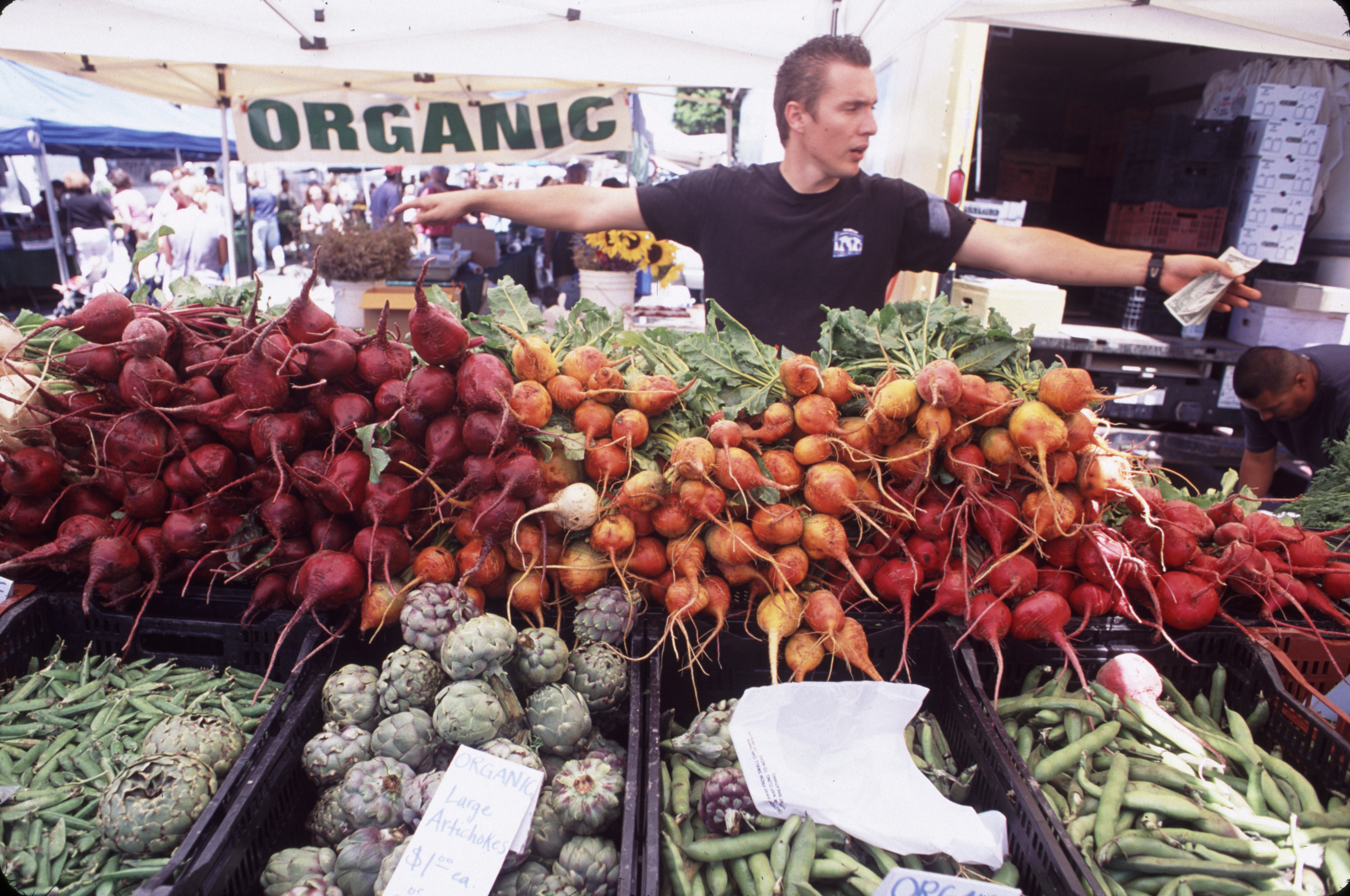 4. Visit one of Santa Monica's three farmers' markets. Choose from the Third Street and Arizona Market, the Santa Monica Airport Market or the Main Street Market for organic produce and plenty of edibles.

5. Enjoy gardens, public art, volleyball, beach tennis, and a playground at the newly unveiled Annenberg Community Beach House, the only public beach house in the United States.

6. Flex your muscles at the original Muscle Beach, which beckons visitors to test their strength and work on your beach body in an open-air gym along a three-acre stretch of beach. Test out the fully restored areas featuring chinning bars, parallel bars, rings and small jungle gyms for children. Celebrities such as Jack LaLanne, Jayne Mansfield, and Mae West were frequent visitors at Muscle Beach, helping to establish Southern California as a body builder's paradise.

7. The South Bay Bicycle Trail runs for 22 miles alongside the Los Angeles coast from Will Rogers State Beach to Torrance Co. Beach and provides a unique way to see a long stretch of Pacific coastline and get some exercise. With easy points of entry and exit, cyclists can make the ride as long or as short as they desire.

8. Serve in a game of volleyball at Santa Monica's many volleyball courts, where several US Olympic beach volleyball competitors have trained. Adjacent to the pier, a row of volleyball courts is available to the public on a first come, first serve basis. Olympic Gold Medalist Misty May-Treanor grew up playing volleyball in Santa Monica.

9. Immerse yourself in the arts at Southern California's largest art gallery complex, Bergamot Station. Visit over 35 contemporary art galleries, studios, and architecture design firms. Pick up a Santa Monica Art Trek Map which offers a comprehensive guide to public art works around the City.

10. Enjoy a mirror-and-lens panorama that has documented Santa Monica for more than 100 years. Stop by Camera Obscura – a lifesize, walk-through pinhole camera – only one of three in the US along Palisades Park.
Photos © SondraStocker.com: Pier; Greg Peterson: farmers' market