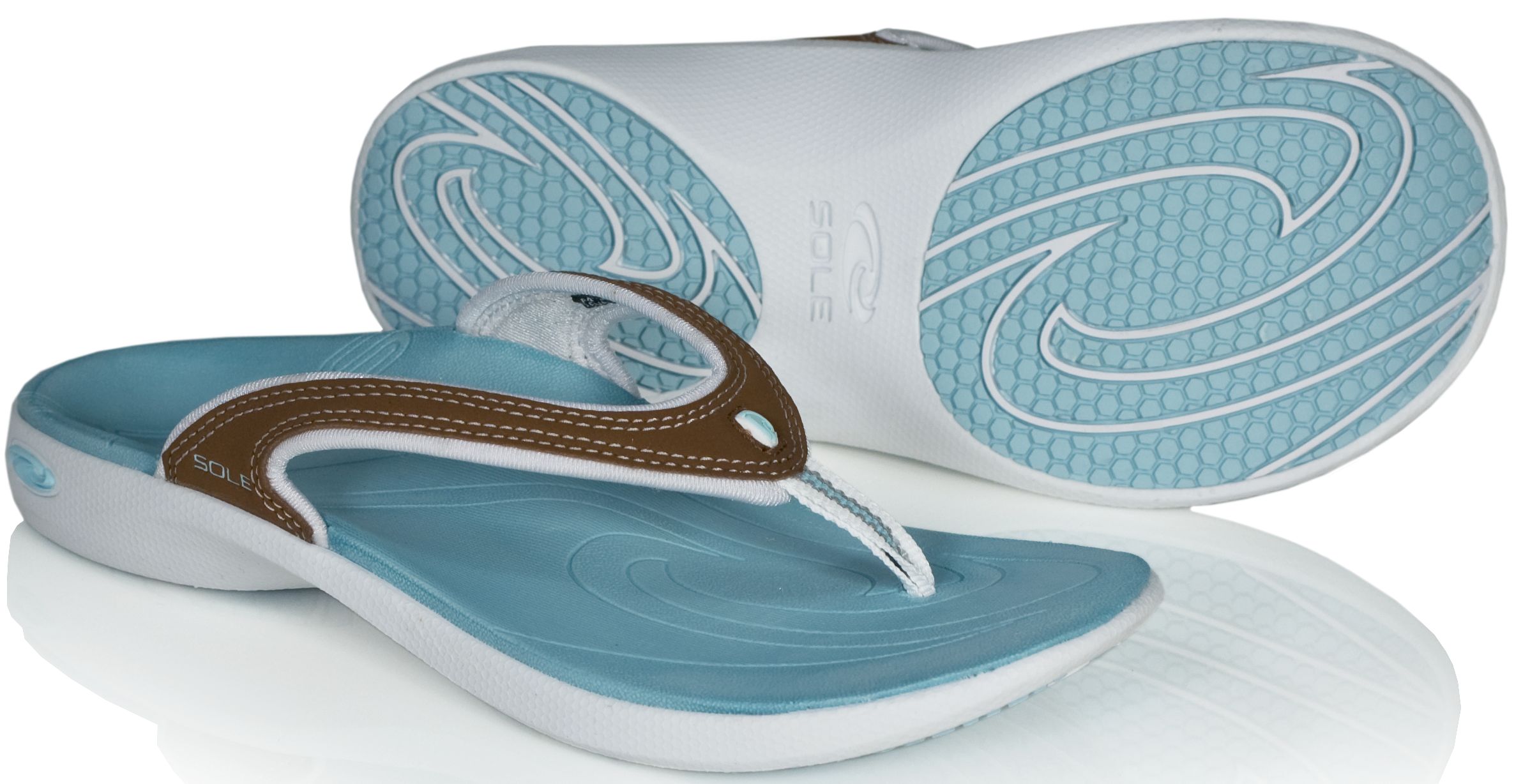 On the day that my Platinum Sandal Sport Flips arrived in the post I just happened to be wearing a pair of last year's flip-flops: thin soled and not exactly designed for long walks although we often end up wearing them for sight-seeing on holiday. So I swapped over and immediately noticed the difference. Sole Sport Flips are so comfortable! It's like walking on air.

I wore them around the house for a few days to allow Sole's signature Wear Mouldable footbed, to mould to the contours of my feet. This creates a custom orthopaedic fit apparently lifting the arch to encourage "neutral alignment and balance, promoting the wearer's natural gait and the foot's shock absorbing ability". From this wearer's point of view they just got more and more comfortable!

Then for the acid test. I usually walk my dog wearing my Chung Shi shoes which are great for striding out around the park. Trying to walk at a fair pace in flip-flops is usually a no-no. With the Sole Platinum Sandal Sport Flips it was fantastic! No trips or turned ankles. The ergonomic strap and bespoke footbed make sure the flips hug your foot with every step and reduce the need for "toe-scrunching" that you get with ordinary flip-flops.

I'm a complete convert and can't wait to wear them on holiday!
Sole Platinum Sandal, Sport Flips are available in both men's and women's styles in a variety of colours. Both styles retail for £49 and are available at www.yoursole.co.uk or speciality retailers across the country.