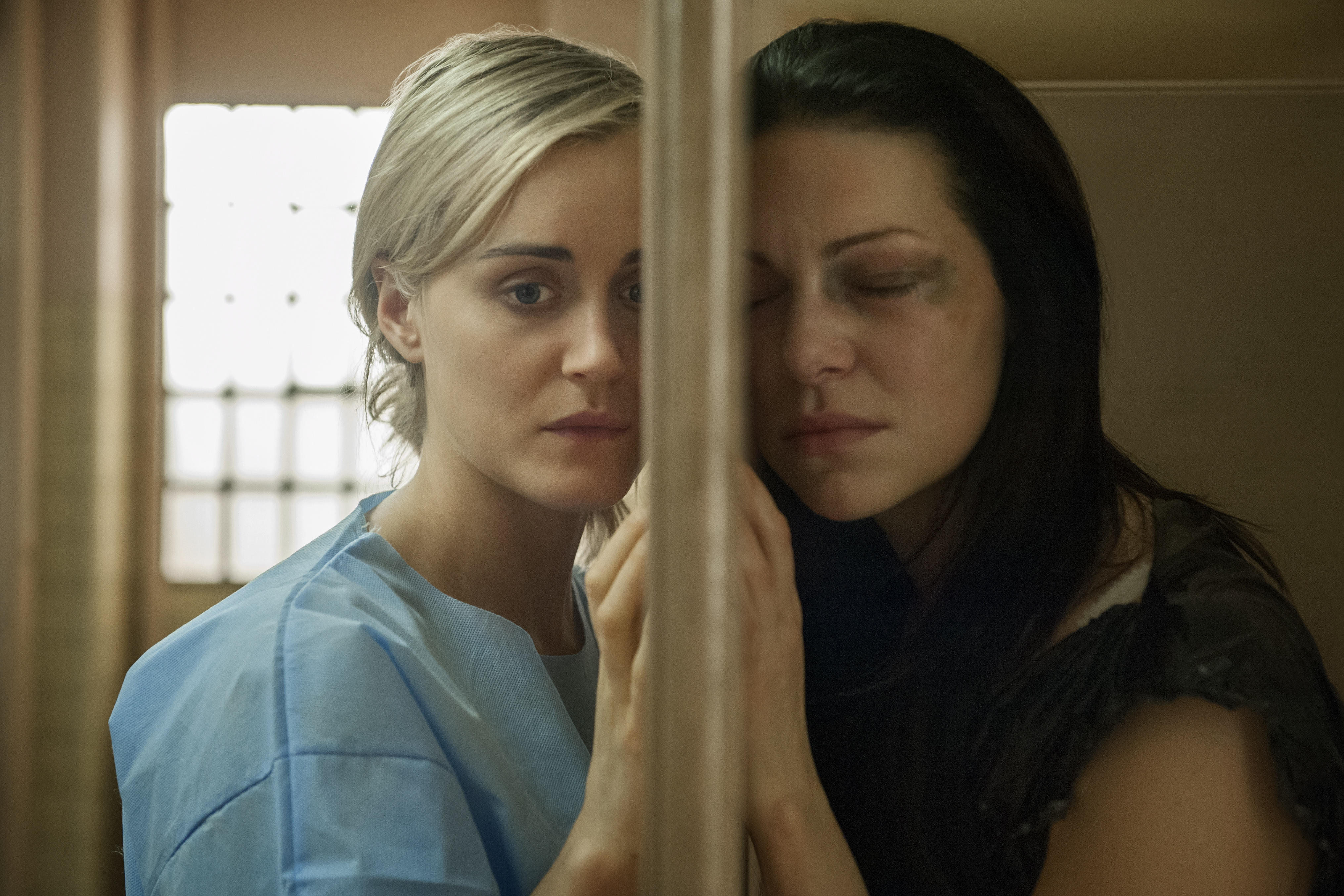 The world of the Litchfield Federal Penetentiary is opened up in the first episode of season three of Orange Is The New Black to include the inmates' children visiting them on Mother's Day. The children bring out the best and the worst in their mothers and serve to illustrate just how much of life the prisoners are missing out on. With some heartbreaking flashbacks counterbalanced with slapstick humour, dark comedy and genuiniely moving scenes, Jenji Kohan and her team of writers have created a chaotic society within a framework of supposed law and order.
Orange Is The New Black has quality running through its veins in every aspect especially the acting which is outstandingly good.

Orange Is The New Black will have you laughing out loud one moment, then blinking back the tears the next. Alex returns (Laura Prepon) as Piper's (Taylor Schilling) love interest but so too is Red (Kate Mulgrew) and that can only mean trouble...

Netflix have set the bar high with their original programmes like one of my favourites, The House of Cards, and and season three of Orange Is The New Black is no exception. You'll be hooked.

PWT rating: ♥♥♥♥♥
Netflix offers one month's free subscription.