The KidzStar Tablet has a touch screen that can be used with either a finger or the Touch Pen attached. It looks inviting and attractive to younger children and although billed as suitable for ages four and above, you'd have to make that assessment for an individual child. Unless an adult or older child is helping the player with some games, she has to be able to read.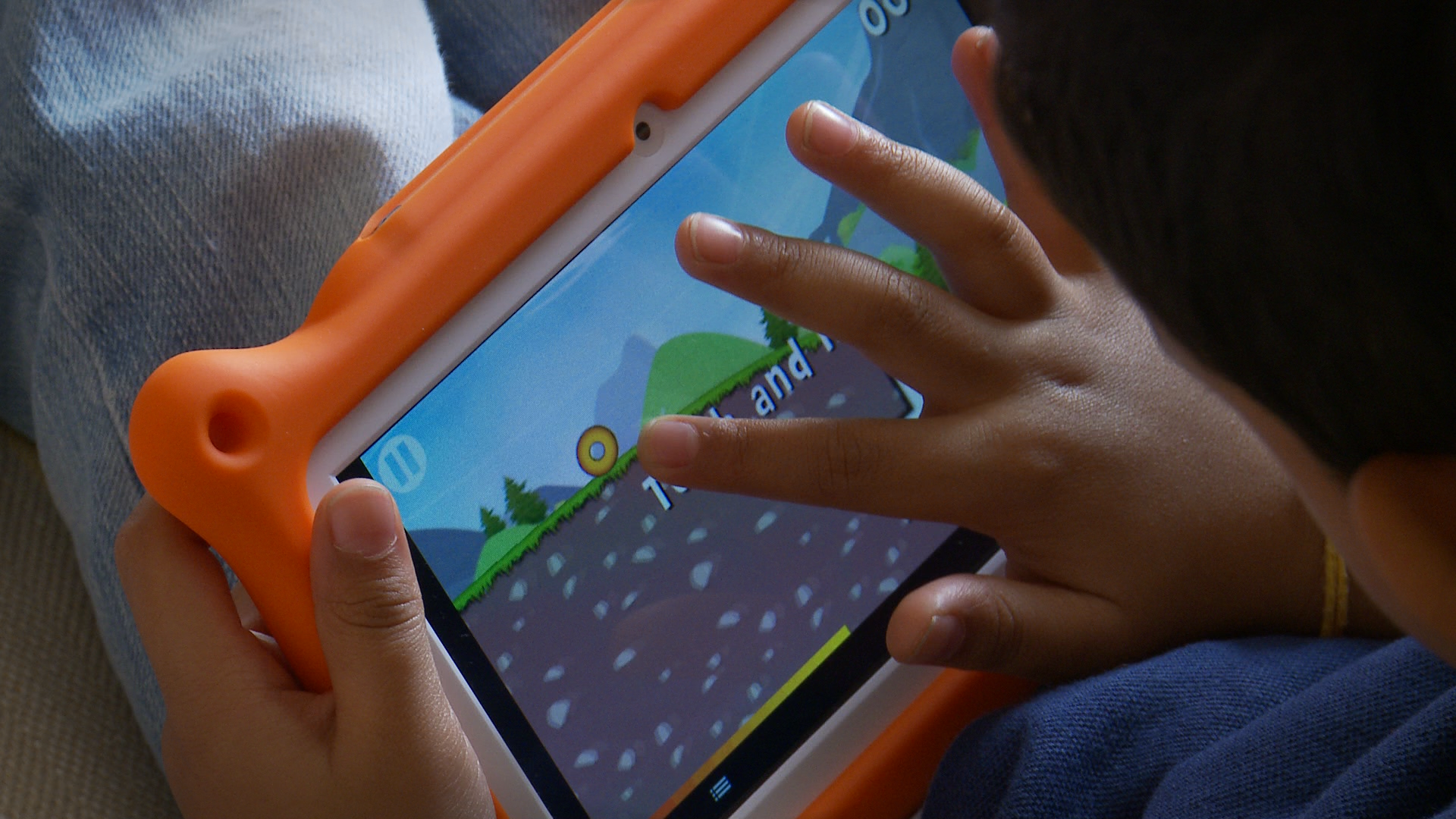 The software includes:

The KidzStar will grow with your child, not only helping to develop key skills in numeracy, literacy and creativity but also provide lasting entertainment. I like the app that encourages a child to write their own book – again I think age five or six for this.

The Wi-Fi connection gets you directly to the built-in games and app stores, where you can use the free £10 gaming gift-card included in the box to download up to six games and you can purchase purchase additional content as and when required!
The KidzStar Tablet comes complete with a protective orange bumper to help prevent typical bumps and scrapes. This actually feels nice to hold and is child-friendly. The integrated rechargeable battery will allow it to be played for up to four hours before needing a charge.
Note the KidzStar Tablet need to be charged for ten hours before use and an audlt would have to set up the Wi-FI connection.Should you wish to borrow this there is a secure password protected "parent mode" built into the system giving you full internet access as with an adult tablet.
A "Kids-Apps" selector allows the parent or carer to choose exactly what the child can access.
PWT rating: ♥♥♥♥♥
KidzStar Tablet is available exclusively through Argos at £99.99.