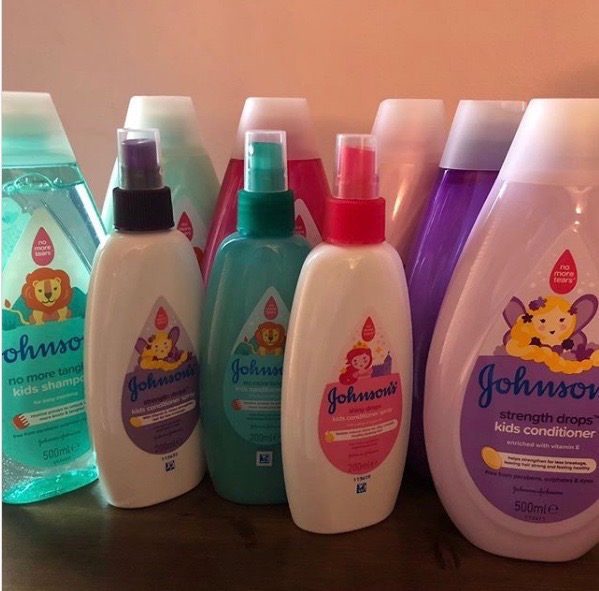 Children's hair is three times more delicate than adult hair and is continuously developing until around the age of 12. As a consequence, as they develop and become unique little characters, their hair changes too – from curly to straight, short to long, or blond to dark, requiring special care to nurture it as it grows.
Each range within the JOHNSON'S® haircare portfolio provides unique benefits and the tools every parent needs to unlock knots, boost shine and strengthen hair without compromising on gentle, caring products.
Rebecca Bennett from the JOHNSON'S® team comments:
"We all know the feeling of dragging a brush through the tangled hair of a screaming child, desperate to get away and play. As they grow up, children spend more time playing and getting messy, and so they should, however, all this activity can result in tangled locks covered in who knows what and it's really important to look after their hair properly at such a young age as its continuing the develop during this important discovery period of their lives.
"The JOHNSON'S® haircare products have been designed to look after different types of children's hair, from long and knotty, to curly and wild and make it easy for parents to identify which product will suit their little ones locks the best. It's really important to determine your child's hair type to understand what it needs, meaning you can then adopt and follow the correct routine to nurture it in the best way."
We received for testing JOHNSON'S® No More TanglesTM in three "flavours". Harriet's absolute favourite was the apple one. She really looked forward to bath and hair wash time and loved using the conditioning spray on her long, wavy hair afterwards.
All the products are hypoallergenic and paediatrician tested – free from parabens, sulphates and phthates.
Highly recommended, cost effective and recyclable containers. For more information please visit the JOHNSON'S Baby website.
PWT rating: ♥♥♥♥♥