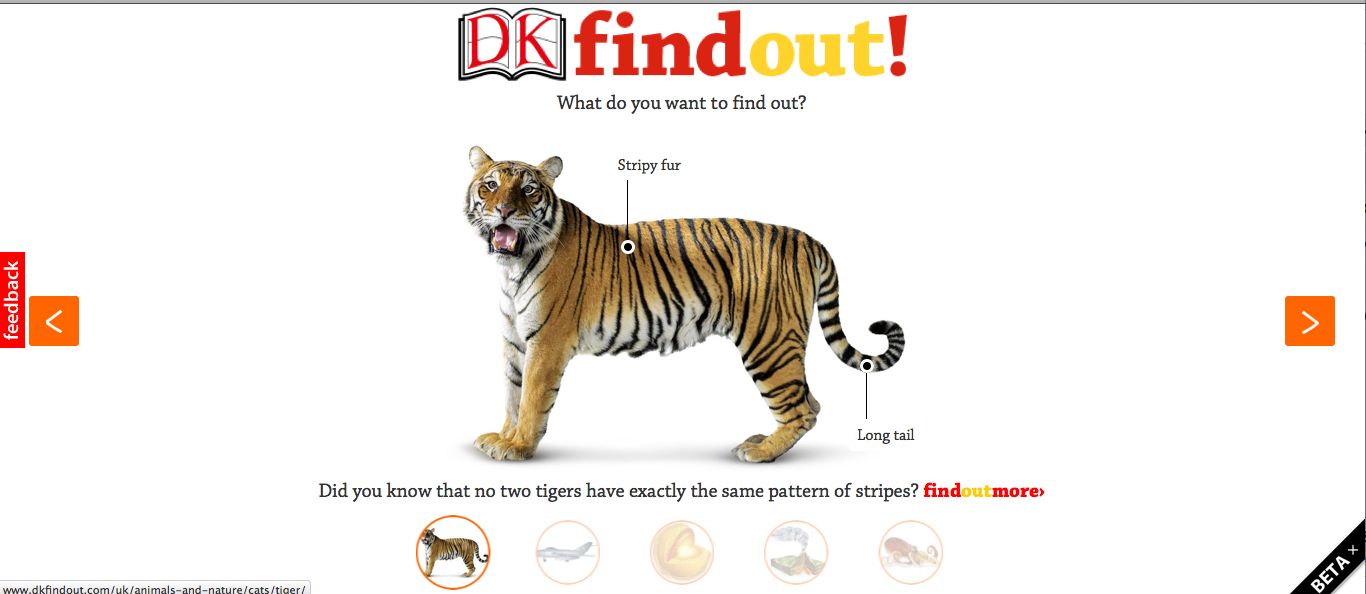 Whether you hate it or not, homework has been making the news this month and a new survey carried out by publisher DK reveals that although nearly all surveyed parents of primary school-aged children use the internet for homework, only a little over 30 per cent are confident that their preferred site supported the new National Curriculum.
Further findings reveal the concerns of parents who use the internet for homework, with safety being their number one fear.
Regardless of the type of site, nearly half of parents (49 per cent) said they wouldn't feel comfortable leaving their children alone to use their preferred homework research site. The use of search engines and collaborative information sites, with their sometimes confusing and unreliable information, prompted just under half (46 per cent) of respondents to say they had concerns about their children going online.
DKfindout! has been created to give parents peace of mind, creating a safe, age appropriate website for children to explore and expand their knowledge of the world.
Continually updated and constantly responding to the changes in the National Curriculum, as well as having undergone 18 months of rigorous testing with children, parents and teachers, DKfindout! pulls together the very best of DK's amazing images and content across a huge breadth of subjects from science and mathematics, to geography and history.
Sophie Mitchell, DK Children's Publishing Director said:
"The fact that only just over 30 per cent of parents surveyed use National Curriculum linked sites for homework is concerning. DKfindout! is the perfect choice for children, parents and teachers. Not only does the site turn learning into a completely interactive and compelling experience that appeals directly to children and provides a free site for teachers, it most importantly gives parents peace of mind. It's an online encyclopedia that delivers a constant adventure and a never-ending stream of surprise as well as creating a safe, age appropriate homework resource."