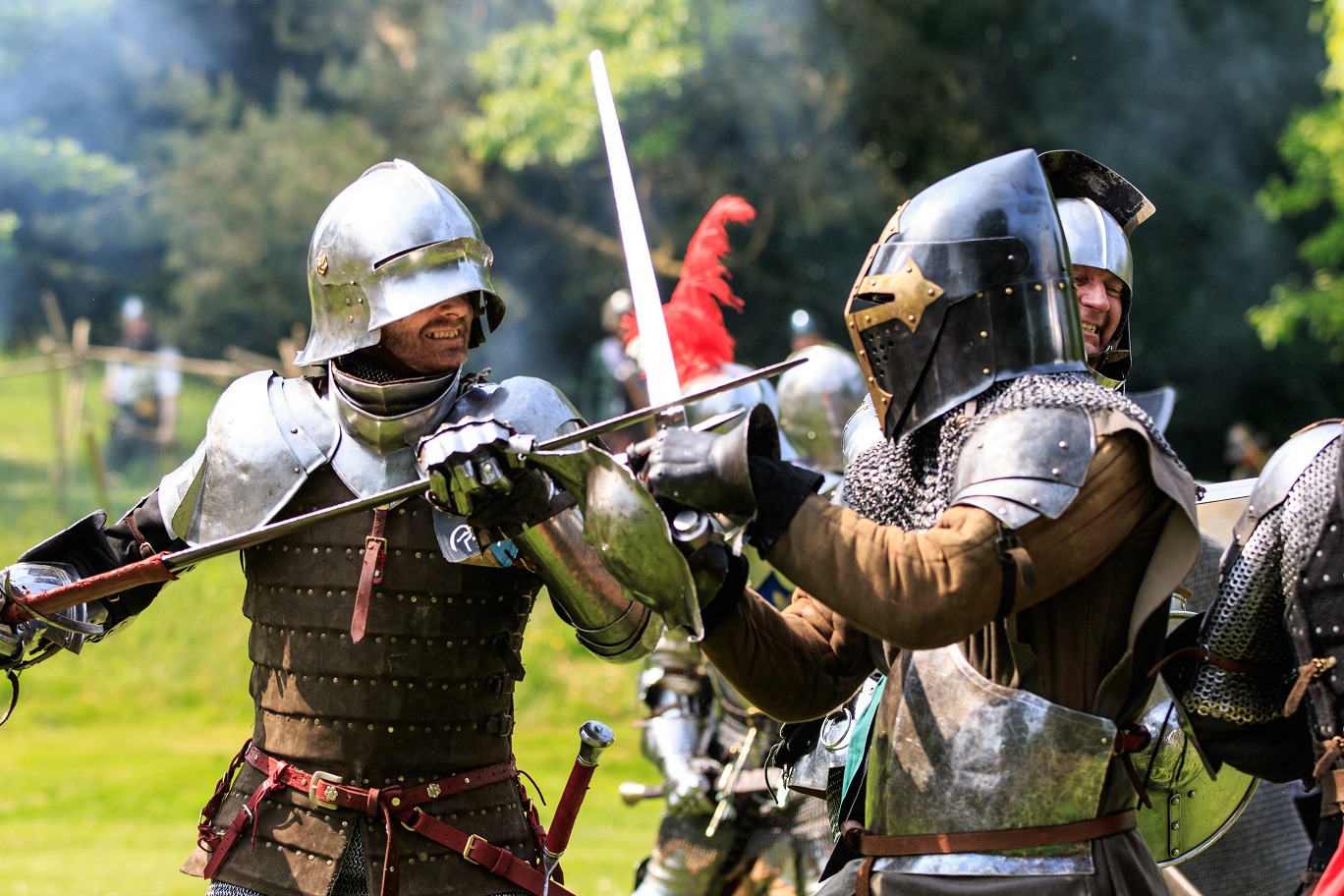 Photo credit: Goldfish Photographic
Arundel Castle is set on a beautiful hill in West Sussex, featuring magnificent views of the South Downs and River Arun. It was founded at the end of the 11th Century, and has been the family home of the Dukes of Norfolk and their ancestors for nearly 1000 years.
On the day we went for the Castle Siege the sun shone, so the kids had a great time running around and watching the various men and women preparing for the battle. Those getting ready were welcoming to passersby and explained to the children what they were doing and the importance of the various tasks. Harriet and Ralph were fascinated by the enormous pots of cooking meat hanging over various fires!
The event offered a fascinating opportunity to experience all elements of medieval warfare, with skilful displays including hand to hand combat, sword fights, archery demonstrations and weaponry showcases. There were also awe-inspiring artillery displays with ancient weapons such as medieval mortar, multiple barrelled guns and a five barrelled cannon to delight onlookers
The battle itself was very exciting. The commentator was really engaging and effortlessly got the audience cheering and involved in the action. (NB - those of you with babies or easily scared children, the cannons are extremely loud!)
There was also a story session for the children which was really fun, as the children could dress up and act out the story as it unfolded.
The castle is very interesting and there are many small narrow secret stairwells to explore and discover various rooms and dungeons, with even more spectacular views.
Arundel Castle is a really lovely day out, with lots to see and do, especially if it's good weather. The downside is, if like me, you didn't plan enough time to take a picnic, the restaurant is quite pricy.
PWT rating: ♥♥♥♥♥
For information about forthcoming events visit Arundel Castle.
Tickets start from £9.