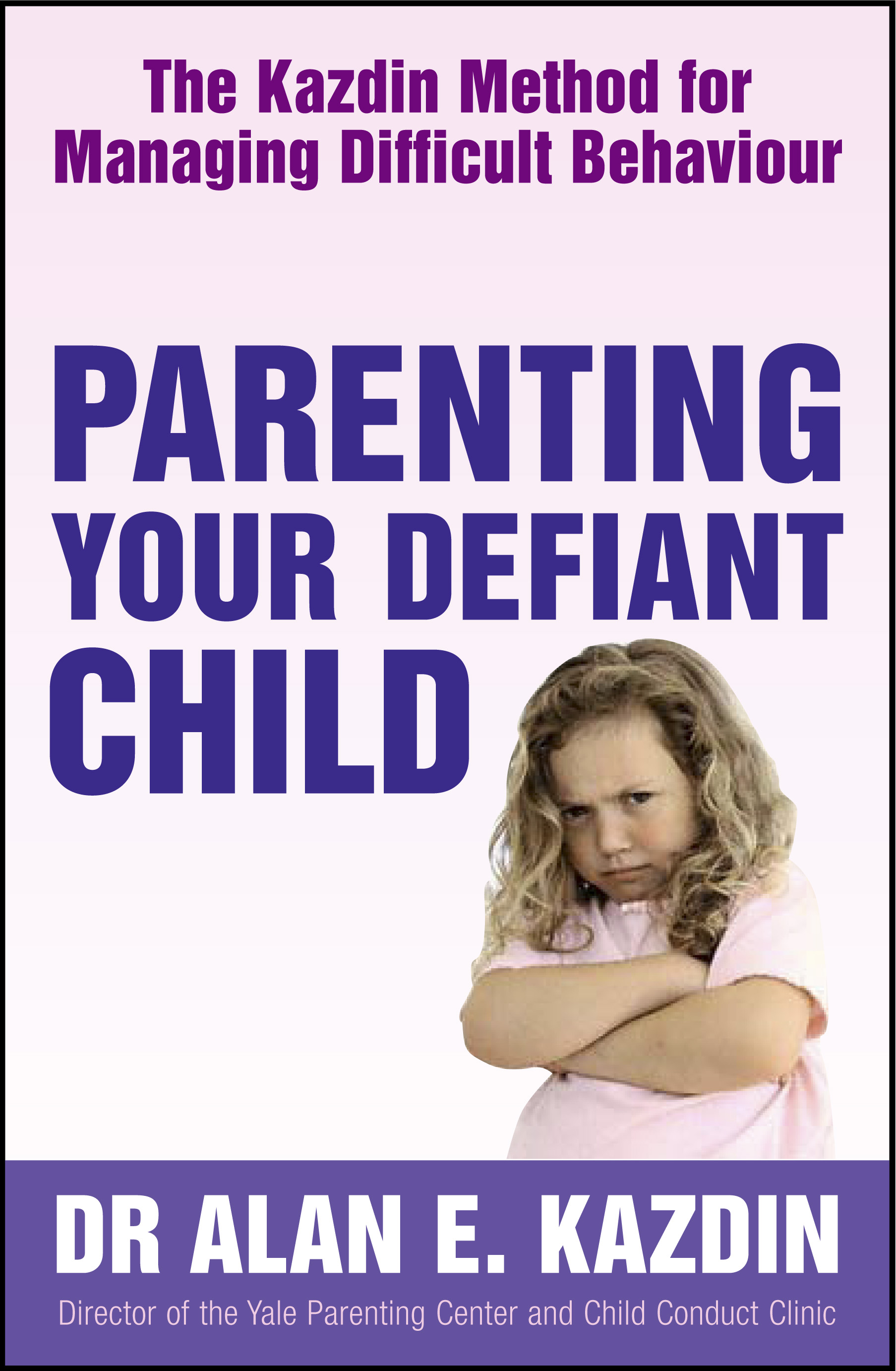 Dr Alan E. Kazdin is a very well qualified child psychologist with many years of experience working with families who are having problems with their children's behaviour. In Parenting Your Defiant Child, this ranges from monthly tantrums to lying, arson and stealing.
Dr Kazdin has developed and uses a reward scheme (basically a point system) with an emphasis on stressing the "positive opposite", that is the behaviour you want to encourage to replace that you find unacceptable. Examples are given of how this would work at different ages, types of child and types of family, though it is not suitable for using as a treatment on its own for children with recognised conditions like ADHD.
It's all very well documented and all very reasonable. Parenting Your Defiant Child is easy to follow and very clearly explains the Kadzin Method. I am sure that it would work, but the problem with it is that it reads more like a dog training manual than a parenting book to me. There are many references about how the programme would improve your relationship with your child and make life in families a lot better. I might have tried it at one time on my own defiant child, though I never could get enthusiastic enough about sticker charts to make one when we needed it. Of course, now she is 18 and we are over the worst of it!
My basic criticism of the method is that it is bloodless and cold and very high maintenance – you probably need to spend a great deal of time and effort on it. If your child is severely disruptive, though, you will be investing quite heavily enough to warrant such effort. But for ordinary children in ordinary families, we have to accept that children sometimes do stupid and upsetting things – it's part of the growing up process. Children are not meant to be perfectly behaved and there would be something missing if one was. They have to separate from you and that can be painful for both of you – its in the nature of the thing! The way that they do this and the way you handle it is best, I feel, if it is genuine and not part of "managed" behaviour.
Well, that's my feeling. Of course, if you do have a very difficult child, then Parenting Your Defiant Child may be the self-help book to help you cope. However, it is not a book I could recommend for ordinary solutions to ordinary problems.
Published by Piatkus Books, Parenting Your Defiant Child is available from Amazon. To order a copy, click the link below.
Parenting Your Defiant Child: The Kazdin Method for Managing Difficult Behaviour