It's always good when books don't take themselves too seriously and in the run up to Christmas here is a trio of books that would make great presents or stocking-fillers for parents of babies and young children.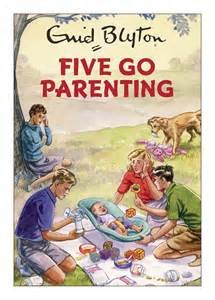 Five Go Parenting is one of four books written by Bruno Vincent and inspired by the Famous Five books by Enid Blyton and published by Quercus Books. Julian, George, Dick, Anne and Timmy the dog have a rude awakening into adulthood as they look after Cousin Rupert's little daughter, Lily Kirrin. With 17 short chapters, the book is a whistle-stop tour of parenting including buying a "pram" and making a school application which will have you nodding in agreement or laughing hollowly.
Other titles include Five on Brexit Island, Five Go On A Strategy Away Day and Five Go Gluten Free with Five Give Up The Booze coming out on 17 November. All perfect little presents.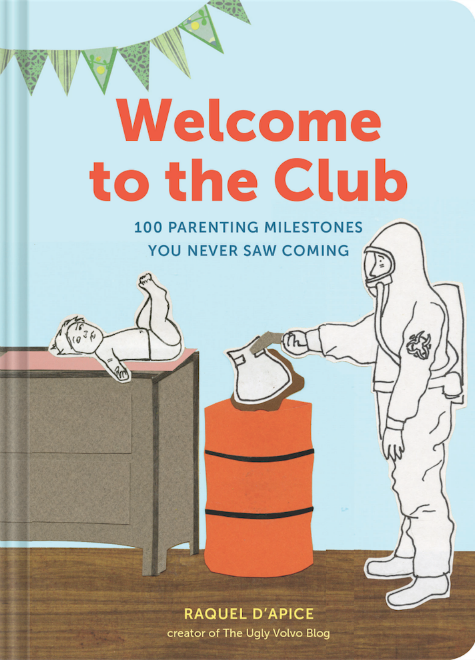 Welcome to the Club is subtitled 100 Parenting Milestones You Never Saw Coming is written by comedian and humour writer Raquel D'Apice, published by Chronicle Books. A spoof on the baby milestone books that encourage you the chart your baby's life in amazing detail, this book is guaranteed to make you laugh out loud (especially when you may have wanted to cry).
Written in the style of a close friend commiserating with you when you've just had the most awful time with projectile vomiting or explosive poos, this book will earn it's place in a parent's Christmas stocking for bringing some light relief.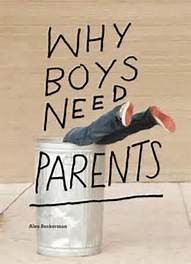 Why Boys Need Parents by Alex Beckerman (again from the Chronicle Books stable) is another humorous look at life parenting a son although would take slight exception to this as girls are not all sugar and spice and can be just as challenging, if not more so.This book is a collection of photos depicting illogical, dangerous and ridiculous things boys do with a commentary which answers the question implied in the title. My favourite one is "Because Grandma can still change her will ... nothing for Brian, he knows why."
Five Go Parenting (Enid Blyton for Grown Ups),
Welcome to the Club
and Why Boys Need Parents
are all available from Amazon.