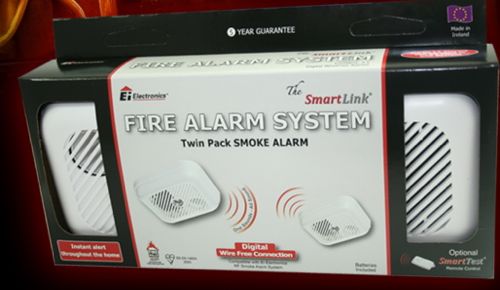 To be sure of having a safer Christmas , Ei Electronics sponsored a competition to win three of their Twin Pack Smoke Alarms. The SmartLink smoke alarm system uses wire free communication technology which offers instant warning of fire throughout the home; when one sounds, they all sound! Allowing up to 12 alarms to be incorporated into the system, the SmartLink also features a unique house code, preventing interference from neighbouring smoke alarm systems.
Here are our lucky winners:
Rita Edwards, Uckfield
Sue Southurst, Bexhill
Ben Rhodes, London
Our thanks to Ei Electronics for sponsoring this competition.