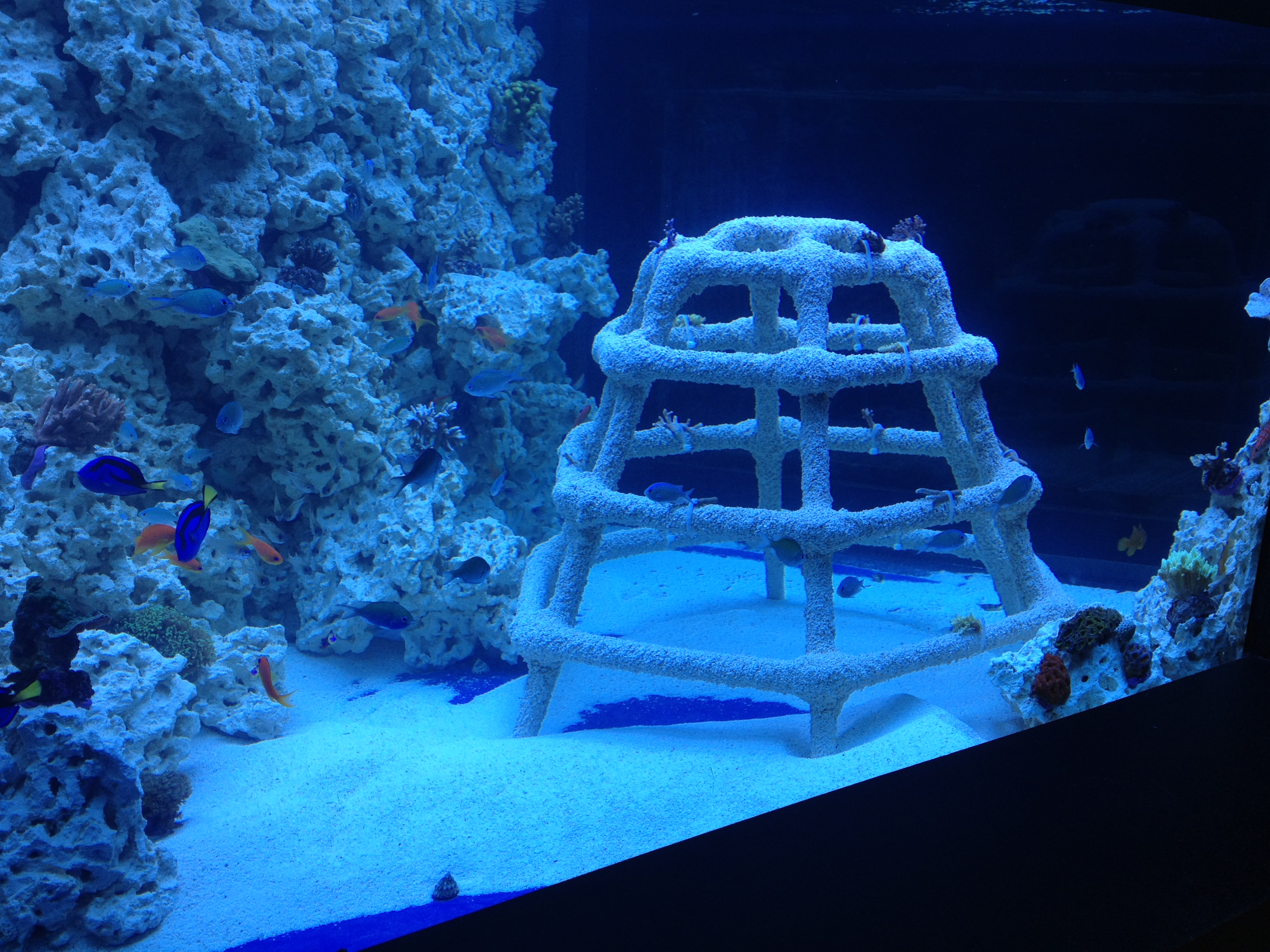 I love the Sea Life centre in Brighton, my dad and I have been members for years. The main part of the centre is Victorian and has an amazing central arcade that is full of tanks that recreate rock pools and beaches and different sea environments. But alongside these they introduce new attractions on a regular basis, like the rainforest with piranhas, an anaconda and poison dart frogs.
We were there to see the opening of two new sections that showcase how they are active in preservation of the sea all over the world. The first new area is the Seahorse Nursery and they have tiny baby seahorses that are so cute. The Brighton Sea Life centre is breeding seahorses for each of the 55 Sea Life centres around the world so that no seahorses need to be taken from the wild. The new area is really well presented with clear messages to take home about how we need to preserve seahorses, and a fun find the baby seahorse game for toddlers.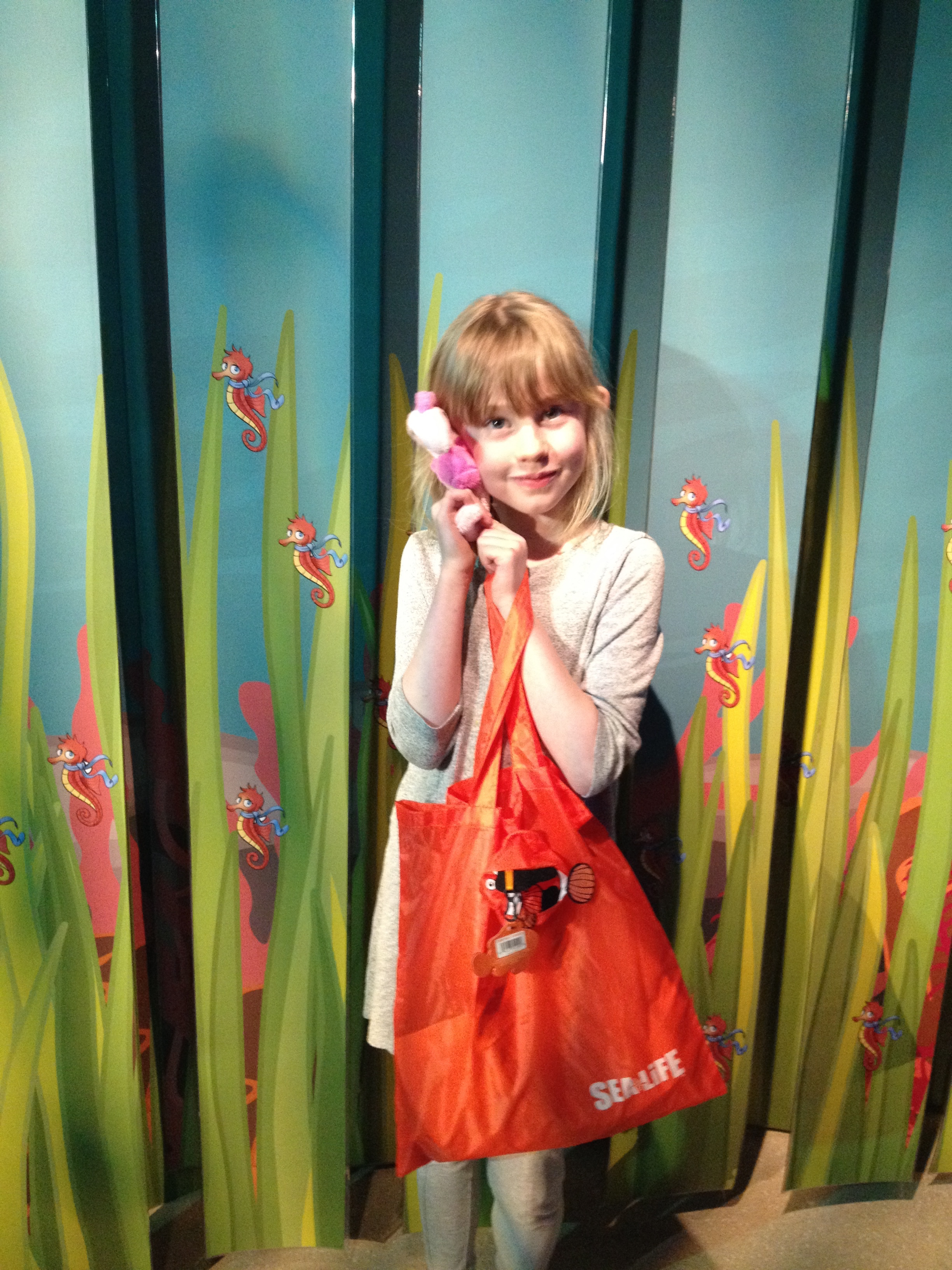 The second new area is the Secrets of the Reef Coral Gardens and is all about how they are helping to rebuild the coral reefs off the Maldives as the reefs were destroyed by global warming and the 2004 tsunami.
Now the reefs are being rebuilt by dropping cages into the sea, and growing new corals around them. This is so important as coral reefs provide 80 per cent of the world's oxygen. In the display they have a cage and on it are little coral grafts that will grow.
There is also a recreation of a hut that is to be filled with 2,000 clown fish. There is a nine minute video that explains how the cages work and how they help the locals to catch exotic fish in a way that doesn't hurt the ecosystems there. The saving of the coral in the Maldives is really important and I loved the painting on the walls in the new reef section.
Both the new sections are quite big as some parts of the centre are a little cramped. But I really like how they give you information about how to keep the sea clean and they ask you to pledge to help recycle and keep plastic off the beach.
I would really recommend a trip to Brighton's Sea Life centre, it is full of amazing sights and lots of fun things to do.
PWT rating: ♥♥♥♥♥
SEA LIFE Brighton, part of the Merlin Entertainments group, is open every day apart from Christmas Day, from 10am. Check current closing times on the website.
Arden's father is the crime writer P D Viner whose books include The Last Winter of Dani Lancing
and Summer of Ghosts
.