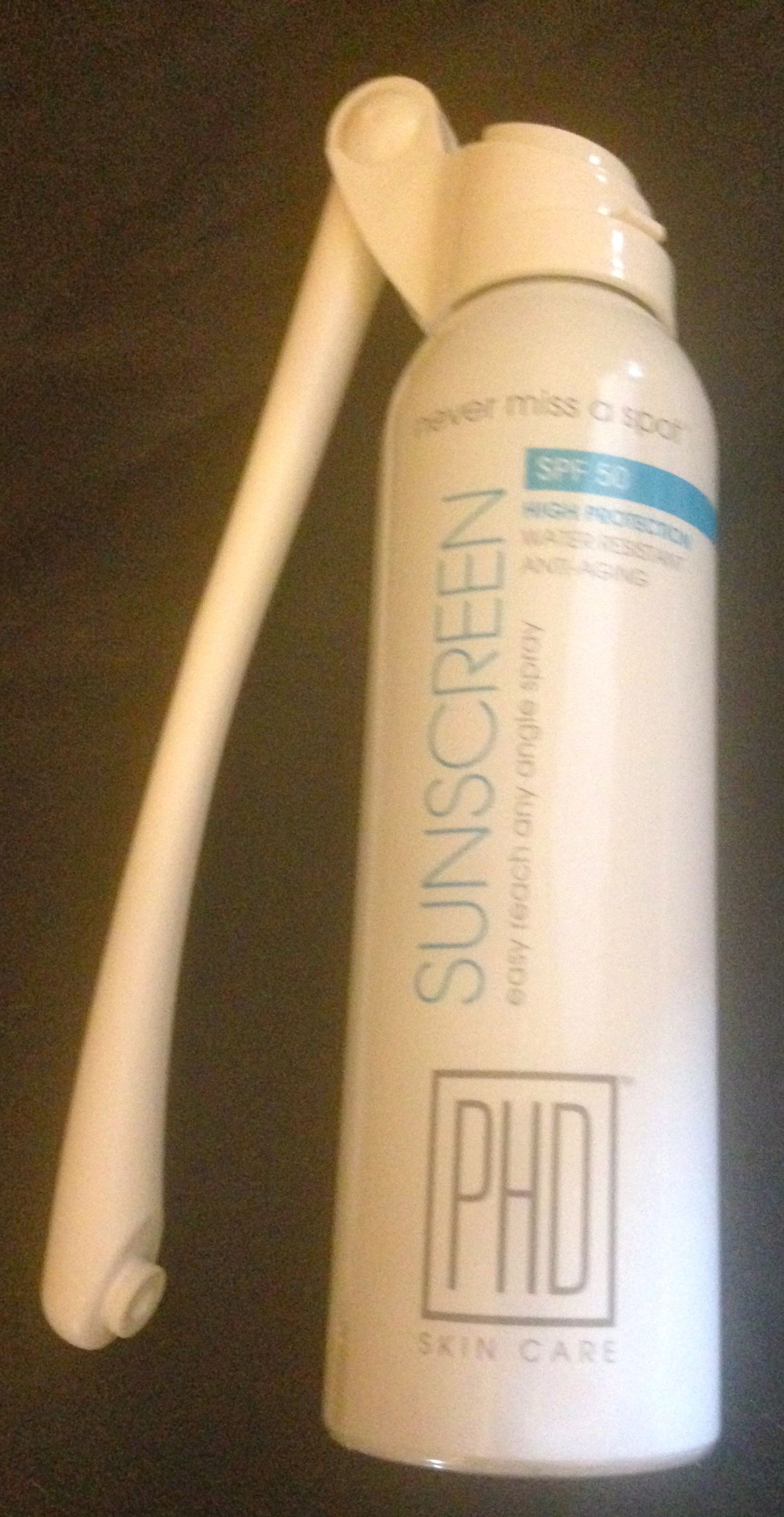 As anyone who knows me will say, I am totally committed to using sunscreens and am always happy to try out new sun protection products. The latest, PHD Sunscreen, ticks all the right boxes for me.
PHD Sunscreen is a super fine lightweight mist which dries quickly without becoming sticky or tacky. It has a high sun protection factor (SPF) of 50 and is water resistant for up to 80 minutes.
However the real bonus with PHD Sunscreen is that it has with a revolutionary Never Miss a Spot™ wand technology which ensures even coverage to all of those hard to reach places like your back and legs, with ease.
All you have to do is unfold the wand to an optimal position, unlock the spray and press the nozzle for one-touch continuous spray. Hold the wand about 10 to 12 inches from the body and spray evenly to achieve maximum coverage.
The PHD Sunscreen also left my skin feeling silky smooth.
I found this really easy to use once you get the hang of the "continuous spray" technique. It's also great on the face but you must spray onto your hands to apply here. Reapply every two hours.
PWT rating: ♥♥♥♥♥
Available from Boots.