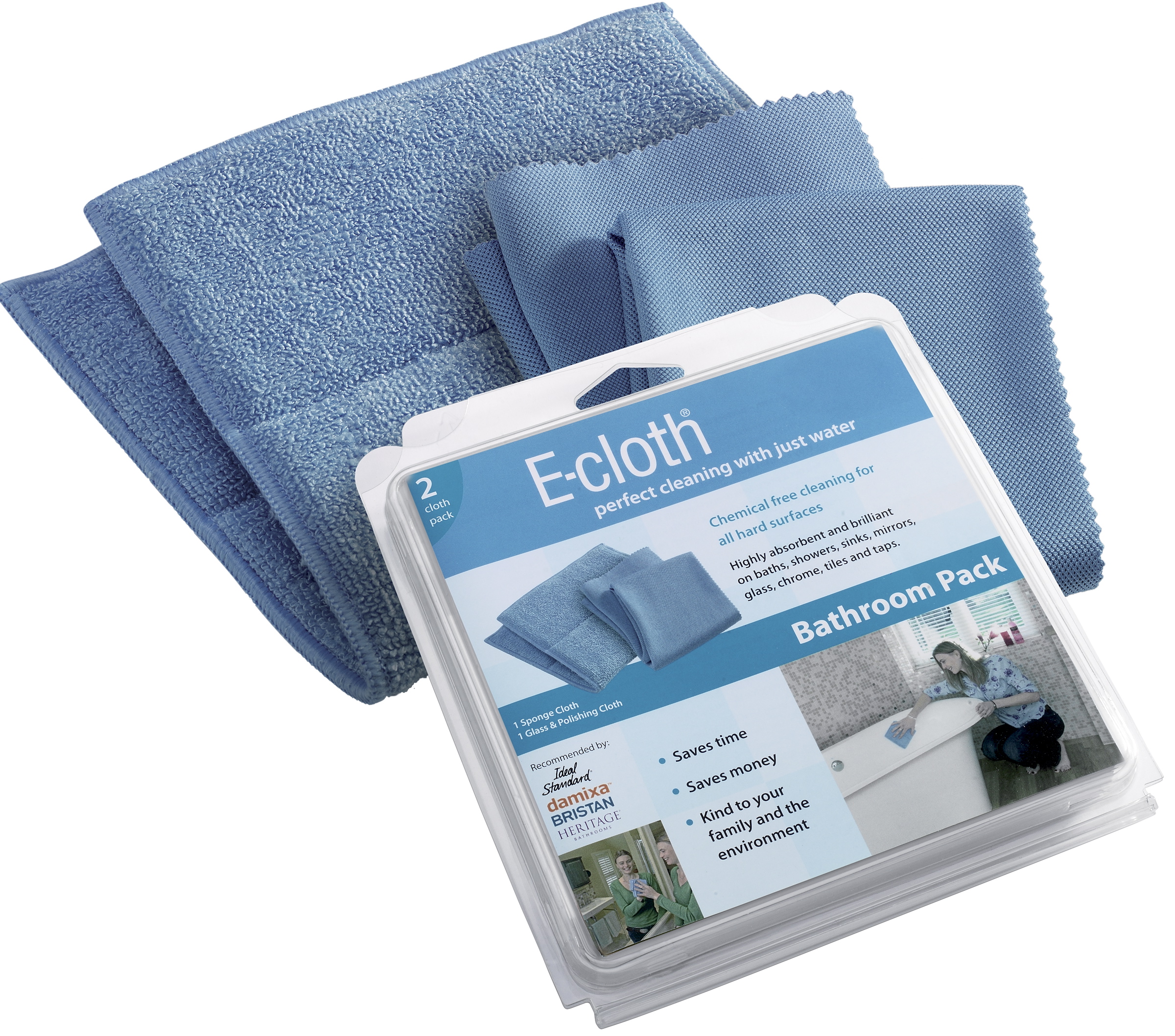 The E-cloths work surprisingly well and with amazingly little "elbow grease" to help them. The bath cleaner (sponge cloth) cuts straight through the moisturising grease that my daughter has to use in the bath for her eczema, and the glass cloth made the shower screen gleam.
As you only use water with the E-cloth, I think that I might miss the smell of cleaning products, but I certainly intend to carry on using them, at least most of the time.
One unexpected benefit – where they did a really impressive job – was in cleaning the (painted wallpaper) walls. These get splashed and decorated with various emollients and it is difficult to get the spots off. An abrasive cleaner will remove them, but usually with a bit of paint and sometimes a bit of the paper too. However, the E-cloth brought them off with a swift rub and did not do any damage to either paint or paper.
I recommend these – they make you feel green while doing a very good job quite easily!
Anne Coates adds:
What I like about the E-cloth Bathroom Pack is the fact that you don't need any chemical cleaners (which often make me cough). The E-cloth is made up of millions of tiny fibres that have been proved to be just as effective at removing bacteria from surfaces.
The E-cloth can be machine-washed and is guaranteed for up to 300 washes! So a huge saving on all the various cleaning products we usually buy. The Sponge Cloth left our bath and handbasin really sparkling - use this one wet or damp - while the Glass & Polishing Cloth worked its magic on our tiled bathroom walls.
The only slight downside is that you use the Glass & Polishing Cloth dry once you've sprayed water on the surface to be cleaned and that means it ends up getting wet. So if you have a big job on hand, have two E-cloth Bathroom Packs at the ready!
E-cloth Bathroom Pack (£8.80) is part of a range of E-cloths that is available from major high street stores.