publication date:
Apr 10, 2013
|
author/source:
FloridaTix sponsored article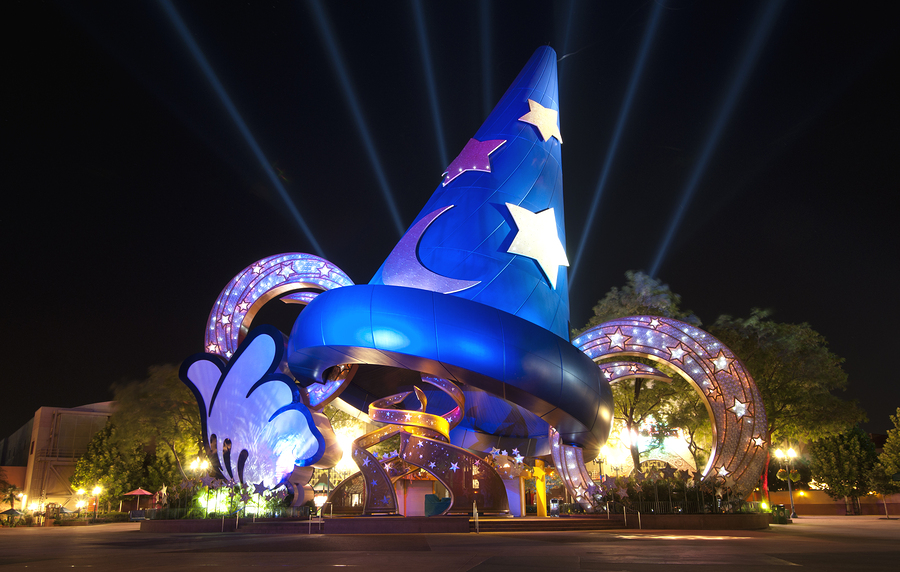 Mention the words, "Walt Disney World Florida" and most kids from the ages of nine to 99 will know about the Magic Kingdom and Epcot. But did you know there are four other amazing Disney attractions in Florida? These are Blizzard Beach, Disney's Animal Kingdom, Disney's Hollywood Studios and Typhoon Lagoon. FloridaTix offers great deals on some of Florida's best attractions that give you unlimited admissions to all six Disney attractions along with access to other great parks for seven, 14 or 21 days.
Blizzard Beach
Legend, or rather a tall tale, has it that this theme park was originally a ski resort, built in response to a freak snowstorm that beset the entire east coast of America from Maine to Miami. Florida being where it is, the snow was short-lived, and all the snow melted, leaving a very sad ski resort. Shortly before the ill-fated park closed forever, a feisty alligator slid down a flume and into a pool of water. A new water park was born and named Blizzard Beach! The truth is, while there actually was a blizzard along the eastern seaboard that did encompass Florida, it occurred in the year 1899, two years before Walt Disney was even born.
Today, this quirky park, built to look like a frosty ski resort, features rides that both chill and thrill, family-friendly raft rides, scaled-down versions of some of the more robust attractions to make them suitable for little kiddies and plenty of cool lounge areas where the grownups can stop and catch their breath. While you're here, hunt down Summit Plummet, one of the country's fastest and tallest water slides. Make sure not to miss this great park if you have tickets to Disney World!
Disney's Animal Kingdom
With 500 acres of beautiful landscape, this is the largest of the four Disney theme parks in Florida. With 1,700 animal residents within 250 species, this is the largest animal-themed park on the planet. The park encompasses seven unique areas:
Africa
Asia
Camp Minnie-Mickey
Dinoland, USA
Discovery Island area
Oasis
Rafiki's Planet Watch area
Disney's Hollywood Studios
Disney's Hollywood Studios offers Hollywood-style action and movie magic. Come and share the spotlight with favourites from the silver screen and television. Enjoy thrill rides that are usually only seen in films. In 2001, the Sorcerer's Hat replaced Earful Tower as the park's icon. While you're here, take in:
Hollywood Boulevard
Echo Lake
Streets of America
Animation Place
Sunset Boulevard
Pixar Place
Typhoon Lagoon
Based on a different legend, in which a pristine tropical paradise was ravaged by a fierce tropical storm, Typhoon Lagoon attracts more than two million visitors each year, making it the most-visited water park in the world. Families or groups of up to six people can share their own private Beachcomber Shack, complete with water cooler and chaise lounges. Attractions include:
Bay Slides
Bustery Bay
Learn to Surf
Typhoon Lagoon Surf Pool
Whitecap Cove
Disney's 7 Day Ultimate ticket for 2013 includes an unlimited number of admissions over 7 days to:
Disney's Animal Kingdom Theme Park
Disney's Hollywood Studios
Epcot
Magic Kingdom
Disney's 14 for 7 Day Ultimate ticket for 2013 allows an unlimited number of admissions over 14 days to:
Magic Kingdom
Disney's Hollywood Studios
Disney's Blizzard Beach Water Park
Disney's Typhoon Lagoon Water Park
Disney's Animal Kingdom Theme Park
Epcot
Disney's 21 Day Ultimate ticket for 2013 includes an unlimited number of admissions for 21 consecutive days to the above-listed parks as mentioned for the 7-day and "14 for 7 Day" tickets.
All three admission packages grant you access to other attractions within the Walt Disney World Resort.