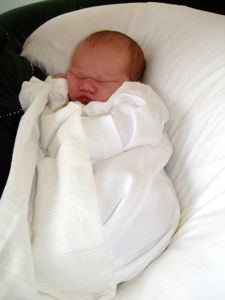 I remember my own
baby
always had
colic
from about 6 to 8pm – the
cocktail
hour! And indeed I tried a cocktail of
remedies
in the hope of bringing
relief
. It doesn't help when other people wisely
nod their heads
and tell you the baby will
grow out of it!

Dr Keith Souter
recommends the
homeopathic
remedy
Chamomilla
, "This can be given as
teething granules
and may help. Just dissolve
two or three granules
in a little water and give that two or
three times a day
, or as needed."
Olivia Coates found the herbal remedy Windypops brought great relief and this can be bought at healthfood shops and some pharmacies. She also used
Kiwiherb Children's Chamomile
(£10.49/50ml, £15.34/100ml) to good effect.
To help provide parents with tips,
Colief
– makers of
infant colic drops
– has created a short video with
Baby Massage Expert Gayle Berry
, introducing three new mums to
baby massage
, yoga, and some
comforting holds
to help settle their babies.
Baby massage
is also a useful technique to help manage the
symptoms of colic.