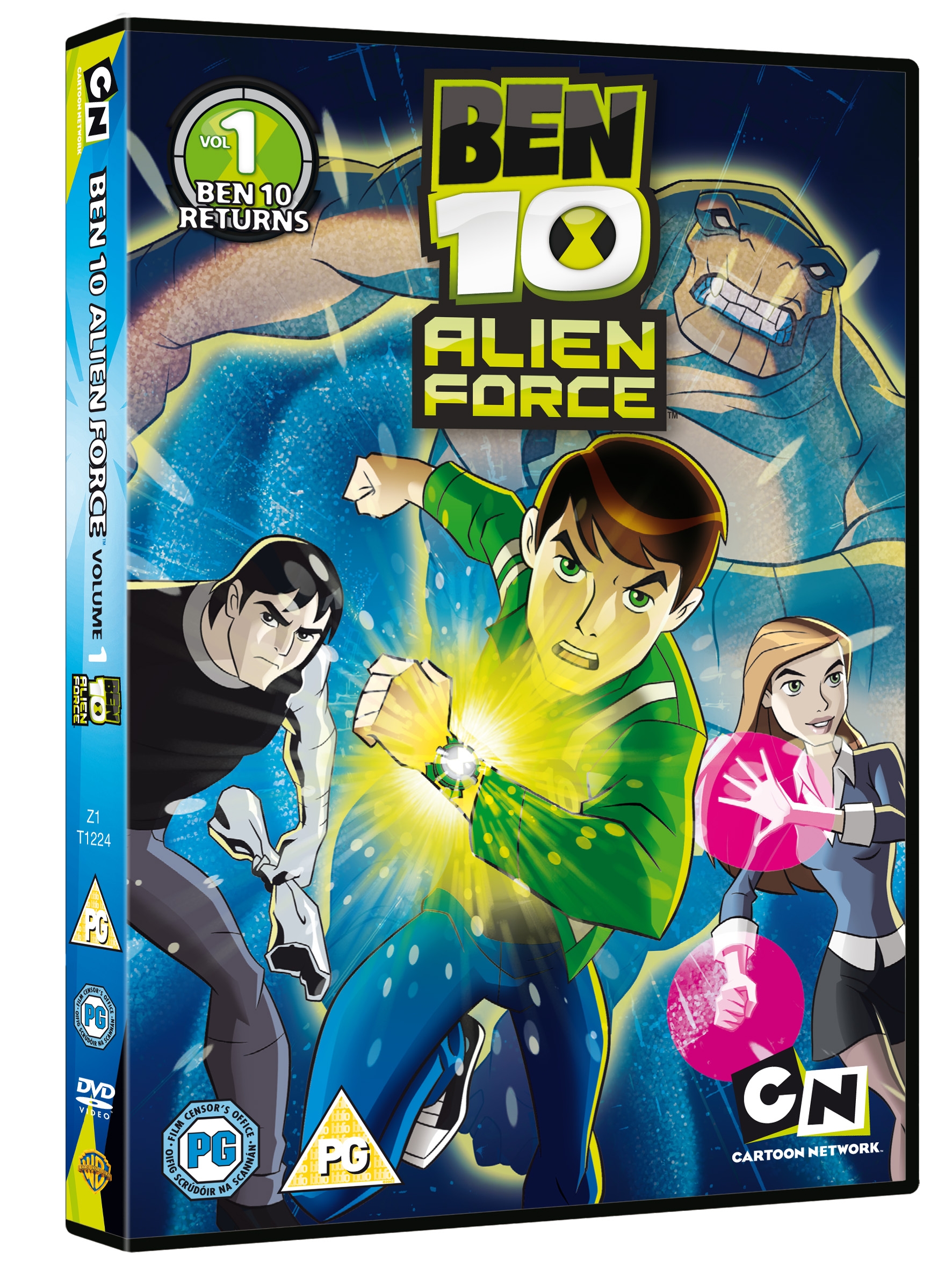 Ben 10: Alien Force
contains five episodes of the ever popular
Cartoon Network
hero. My eleven year old watched it happily and
enjoyed
the episodes.
Ben 10 is an apparently
ordinary boy
who enjoys the ability of being able to
transform
into a huge and powerful monster of his choice. This is only done in
extreme circumstances t
o defeat the evil ones, who are normally
aliens
. The cartoon is of the drawn type and features dramatic music.
Most children,
especially boys
would enjoy this if they were in the age range four to nine or so.
Ben 10
fans would love it. The character is
powerful
and offers opportunities for dressing up and
fantasy play
.
Episodes include
:
Ben 10 Returns: Part 1
– Ben teams up with Gwen and his former nemesis Kevin to search for Grandpa Max. But what they find is the Forever Knights trading dangerous weapons!
Ben 10 Returns: Part 2
– Ben and the team search a secret base in the hope of finding Max. Instead, they find the Highbreed's spaceship with a massive cannon aimed at a nearby town.
Everybody Talks About the Weather
– Gwen discovers that Max's Plumbers Badge shows the location of other Plumbers and it leads them to a young Heatblast in his own battle with DNAliens!
Kevin's Big Score
– Kevin steals the Rustbucket and tries to swap it for some alien gear! But Ben and Gwen learn they must trust him when they have to face off with Vulkanus.
All That Glitters
– Ben's leadership skills are put to the test when he receives a message from Max to gather a team of heroes. And when he recruits a new ally he risks an all out mutiny!
The
DVD
comes with speech (and subtitles) in English, French, German, Italian and Catalan Spanish and could be used to reinforce
language learning
.
Recommended.
Ben 10: Alien Force
from
Warner Home Video
is available from Amazon. To order a copy,
click the link
below:
Ben 10 - Alien Force Vol.1 - Ben 10 Returns [DVD]