publication date:
Sep 22, 2011
|
author/source:
Joe Edginton and James Minett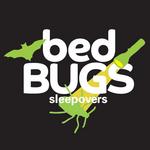 Joe reports:
I really enjoyed my
BedBUG sleepover
. The best bit was the
night tour
of the
zoo
, it was such fun walking around the
zoo
in the dark,
hearing and seeing
so many
animals.
We had to cover our
torches
with the red covering so that we would not
disturb the animals
too much.
Playing with the
HEXBUGS
was such fun and we played a
game
where you had the name of an animal put onto your
forehead
and you had to guess who you were (I was an
elephant
). I slept really well and was
surprised
when my Dad said he hadn't slept a wink!
All in all we all had a
great night
and would
highly recommend
it as a
great treat
for everyone.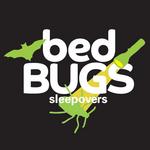 James reports:
BedBUGS at London Zoo was brilliant! We had to wait for a while to go in but it was worth it. We were to sleep on the floor in the bugs house and when we finally went in to the zoo it was about two hours before the tour so we had a chance to look around the bugs house.

Everyone was split into two groups for the tour. One group left before the other and the tour lasted for about an hour. We went to see the monkeys first and they were showing off. Then we saw the lion.
We were given a goodie bag including: the London Zoo magazine, a drink and a HEXBUG. At about 11 o'clock we had a story read to us by one of the helpers. After that the HEXBUG tracks came out and everyone scrambled for the pieces! At midnight it was lights out and everyone was asleep before half past twelve.
At five in the morning everyone was woken up by a roar from the lion. At about seven o'clock we set off for the rain forest area and on the way we stopped to see if the meerkats were awake, but they weren't. After the rain forest area we went to the shop and the new penguin beach.
I enjoyed it as we learnt a lot and it was fun. It would recommend it to people who don't mind getting woken up by a lion and who like animals. Overall it was extremely good.

PWT rating: ♥♥♥♥♥