publication date:
Oct 24, 2008
|
author/source:
Anne Coates, Helen Hunt and Sian Minett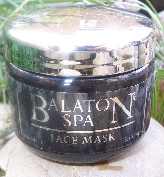 The packaging of the Balaton Spa Face Mask is unfussy and stylish and I like the fact that the container was plastic rather than glass. The initial appearance of the face mask, which is black and sludgy in consistency could be off-putting, but I particularly liked the fact that the mask was fragrance free.
The mask was easy to apply and unlike many face masks did not make my skin feel taut or dry, nor did it crack. I have very sensitive skin and was delighted not to have any reaction from the Balaton Spa product. It was easy to wash off and did, as promised, leave my skin feeling fresh and deeply hydrated – a welcome change from many other face masks which leave your skin feeling dry or itchy.
This is certainly a product that I would use on a regular basis and would encourage me to sample other products in the Balaton Spa range.
Helen Hunt

I was a little taken aback by this Balaton Spa face mask as it was black in colour and had the visual appearance of a certain savoury spread that you either love or hate! Once I got over the shock of its appearance I was very pleased with this product. It was lovely and smooth, and provided just enough of a tingle to the face to make you think it is working its magic without being uncomfortable. The mask washed off easily - leaving behind no discolouration as I had feared! Afterwards my face felt really soft and glowing. I will definitely be using this again.
Sian Minett
The first thing that threw me – after the colour – was that I had to stir before use as there's never anything to hand in the bathroom! However the Balaton Spa face mask is easy to apply and you only have to leave it on for three minutes – a boon when you don't have much time or don't make enough time for skin care! With 331 natural ingredients working for your skin, it's no wonder your face feels great afterwards!
Plus Gok Wan and Trinny and Susannah are all great fans!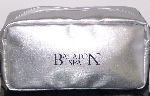 Balaton Spa Face Mask costs £25 and is enough for 16 applications.
If you want to try out their other fabulous products there is a new 9 piece Balaton Spa Travel Bag for only £29.99 not bad when you realise it contains a 20ml eye gel which sells for £24.95 on it's own!
Balaton Spa products are available from www.balaton-spa.co.uk