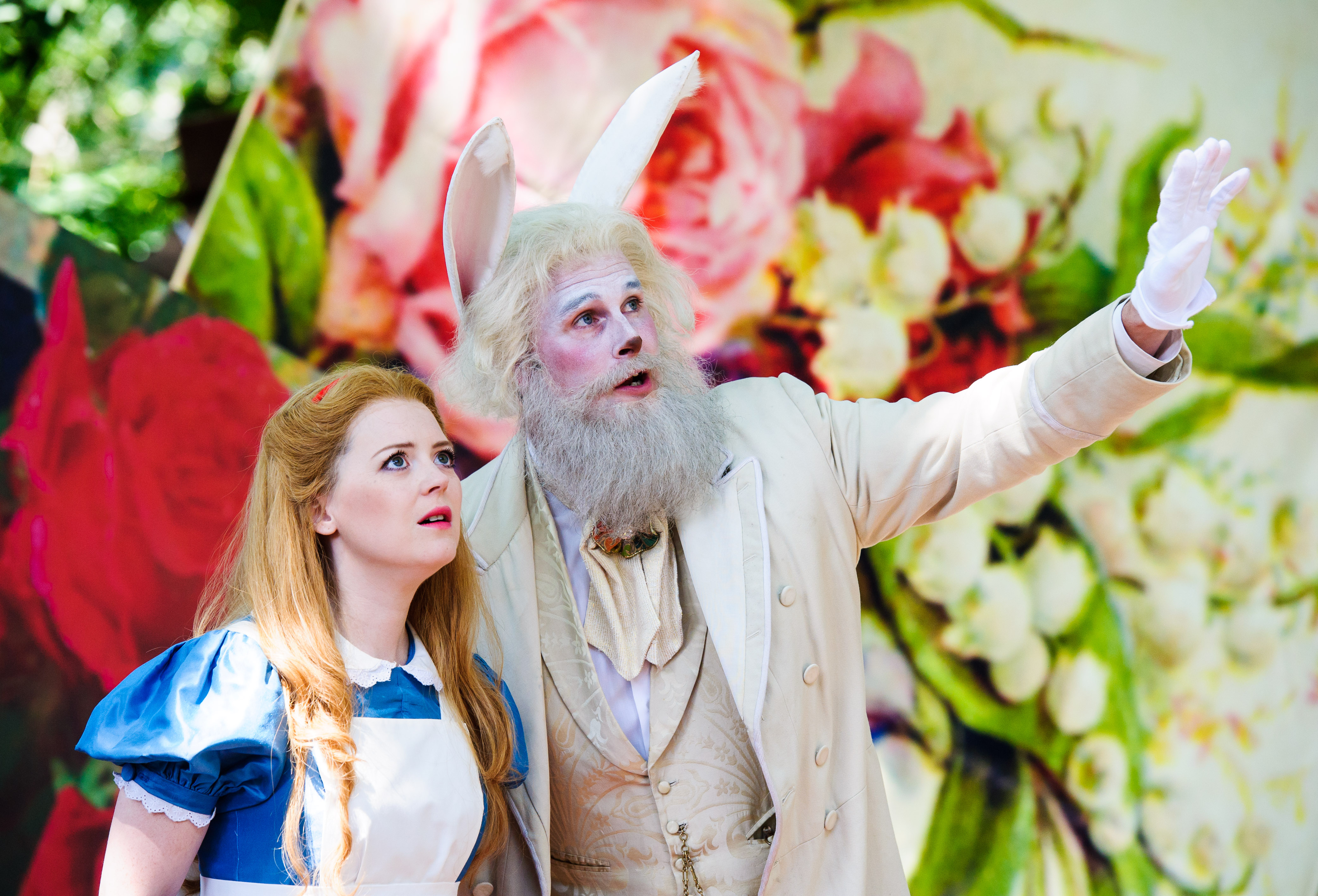 Be prepared for a simply magical experience. Will Todd's adaptation of Alice's Adventures in Wonderland is the perfect introduction to opera for children (and adults). Each word sung could be heard and understood by the children and there were a few jokes for the adults to appreciate too.

If you've read a previous review of Alice at the Vaults, Waterloo, you'll know the Lewis Carroll's classic is a favourite of mine and this version just added to my appreciation. Harriet (suitably dressed as Alice just in case an understudy was needed!) loved this promenade production even though terrified by the Red Queen. We were directed from scene to scene by a group of Victorians who are also part of the action – it was an inspired touch. From start to finish you are whisked away into an enchanted world that is sheer joy to experience to which the park lends itself so aptly.
Producer James Clutton and Director Martin Duncan have brought together an amazingly talented ensemble cast and crew complete with orchestra conducted by Matthew Waldren or Dane Lam. There was a fantastic atmosphere and everyone involved seemed determined that the audience should have a wonderful experience.
Alice's Adventures in Wonderland is exuberant and pitch perfect for a family audience.
PWT rating: ♥♥♥♥♥
Alice's Adventures in Wonderland is at Opera Holland Park until 1 August, 2015. It transfers to The Linbury Studio Theatre at the Royal Opera House on 5, 6 and 7 November for four performances.

For more information and booking visit Alice Opera.
If you can't get to either of these there is a CD available on Amazon Will Todd: Alice's Adventures in Wonderland (Opera Holland Park)
so you can join Alice and sing along whenever and wherever you are.