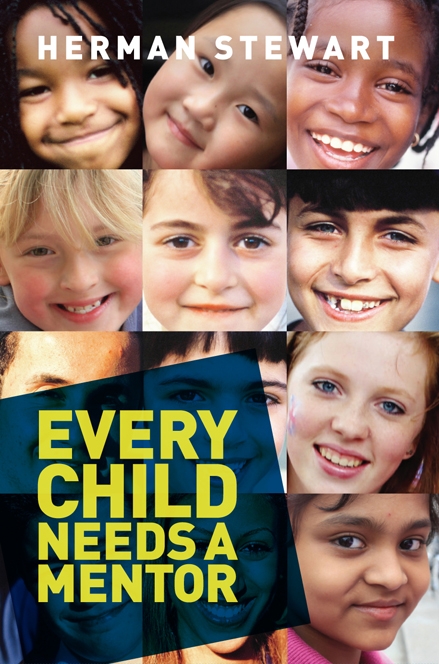 Herman Stewart
is a black man who is passionate, I imagine, about everything he takes on.
Every Child Needs a Mentor
is also the story of how
his life changed
and how it might have been and he
dedicates the book
to the now sadly deceased
inspirational teacher
he had, Moyra Josephine Healy.
Stewart
begins with the
question as to who needs mentoring: the child who is struggling and needs
help and guidance or the child who is doing well and with
encouragement
could achieve even
greater success
? Both, says
Stewar
t, in fact the book's title say it all –
every child
.
Every Child Needs a Mentor
is divided into three parts:
Part I – Humble Beginnings
Part II – The Cry For mentoring
Part III – The Hope for Mentoring
Herman Stewart's book is a blueprint for anyone wishing to be a mentor but really as adults we should all mentor.
Every Child Needs A Mentor, is well written and easy to read and includes case studies throughout. On page 114 he gives Top tips for mentors when listening and I think they should apply to us all as parents and as people:
Focus on what the mentee is saying and be aware of what they are not saying.
Do not judge the mentee based on past experiences.
Do not fill the silences as you can change the direction of the conversation.
Await the right time to speak and avoid the temptation to of rushing the mentee.
Do not assume, ask if you need clarity.
Herman Stewart created the mentoring approach: RAMP® – Raising Achievement Mentoring Programmes.
PWT rating: ♥♥♥♥♥
Every Child Needs A Mentor
is available from Amazon.