When I tried the
Aubrey Organics Green Tea and Ginko Facial Cleansing Lotion and Moisturiser
SPF 15, I was, at first, rather shocked by the
colour
of the products – a sort of golden
muddy brown
, rather than the white I expected from using other
facial care
products.
Then I
thought
about it, and realised that there is
no reason
at all why
creams
have to be
white
. In fact, if you think about it, the
whiteness
of most creams suggests that they are
not natural
products and possibly not best suited for my distictly lived-in and
sensitive skin
. The colour of the
Aubrey products
is part of their charm.

The scent of the creams is comforting too, citrus overtones with a rich, almost vanilla undertone. They need shaking before use, as they will separate when left standing. Again, when I thought about it, no bad thing too.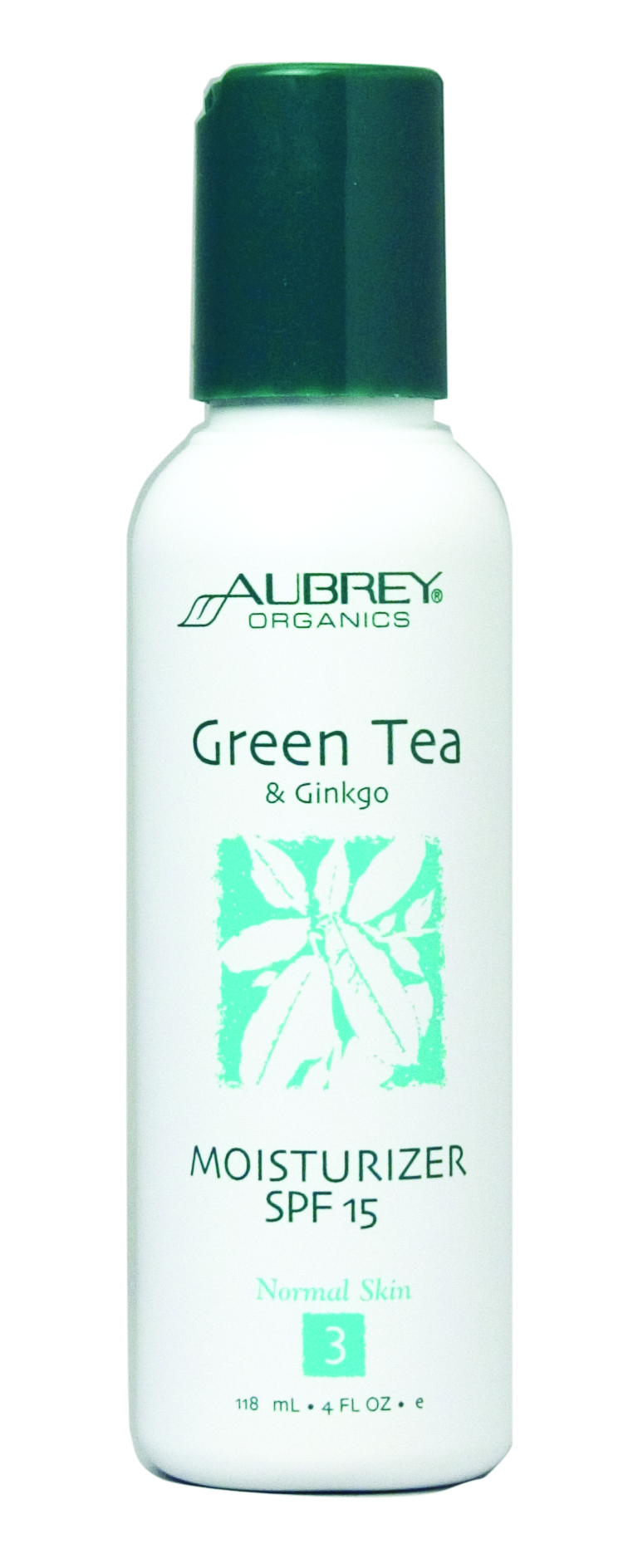 The
cleanser
was very rich and a
little
goes a long way – on first use I put
far too much
on and it took a couple of
cotton wool
pieces to make myself ready for the next step, the
moisturiser
. This went on
rich and creamy,
but was quickly
absorbed
, leaving my skin
soft
and ready to face the day. It was nice to think that, should the
sun blaze
out, I was
protected,
though these days, we seem to be more in danger of rusting than burning!
I
really liked
these products and will
continue using
them as part of my
skin care routine
.
Aubrey Organics
Green Tea and Ginko Facial
Cleansing Lotion
(£7.33) and
Moisturiser
(£14.18) are available from www.aubreyorganicsuk.co.uk