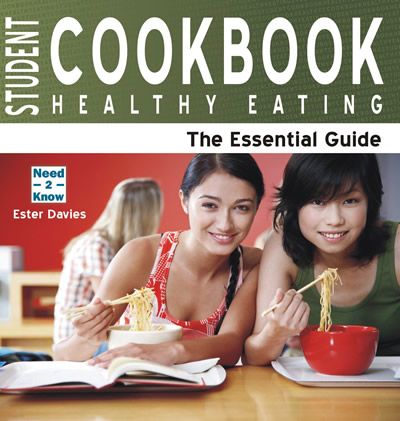 In Student Cookbook Healthy Eating The Essential Guide by Ester Davis
the first thing Olivia noticed was the number of ingredients in the recipes – enough to put off my 19 year-old who claims not to possess any culinary skills but, I note, never goes hungry!

I persuaded my reluctant chef to try the Mexican Chicken recipe from the section on entertaining. It turned out very well except for the fact that the recipe just says "rice" and we use whole grain which takes longer to cook! But a successful meal.

Ester Davis, a nutrition consultant, writer and broadcaster, gives lots of sensible and practical advice about nutrition, what to take with you, utensils you'll need and so on. There are temperature guides and imperial/metric conversions. All good stuff!

Her section on adopting a "healthier eating style" rather supposes that students haven't had this at home! Maintaining would be a better choice of word than adopting! This mother took exception to that. Also there is menion of "super foods". Most people would avoid this term, which seems to have been dreamed up by advertisers to get us to buy more costly foods. A good selection of fruit and vegetables should be eaten every day and if you get your student to recognise what's local and in season they'll be able to budget better too!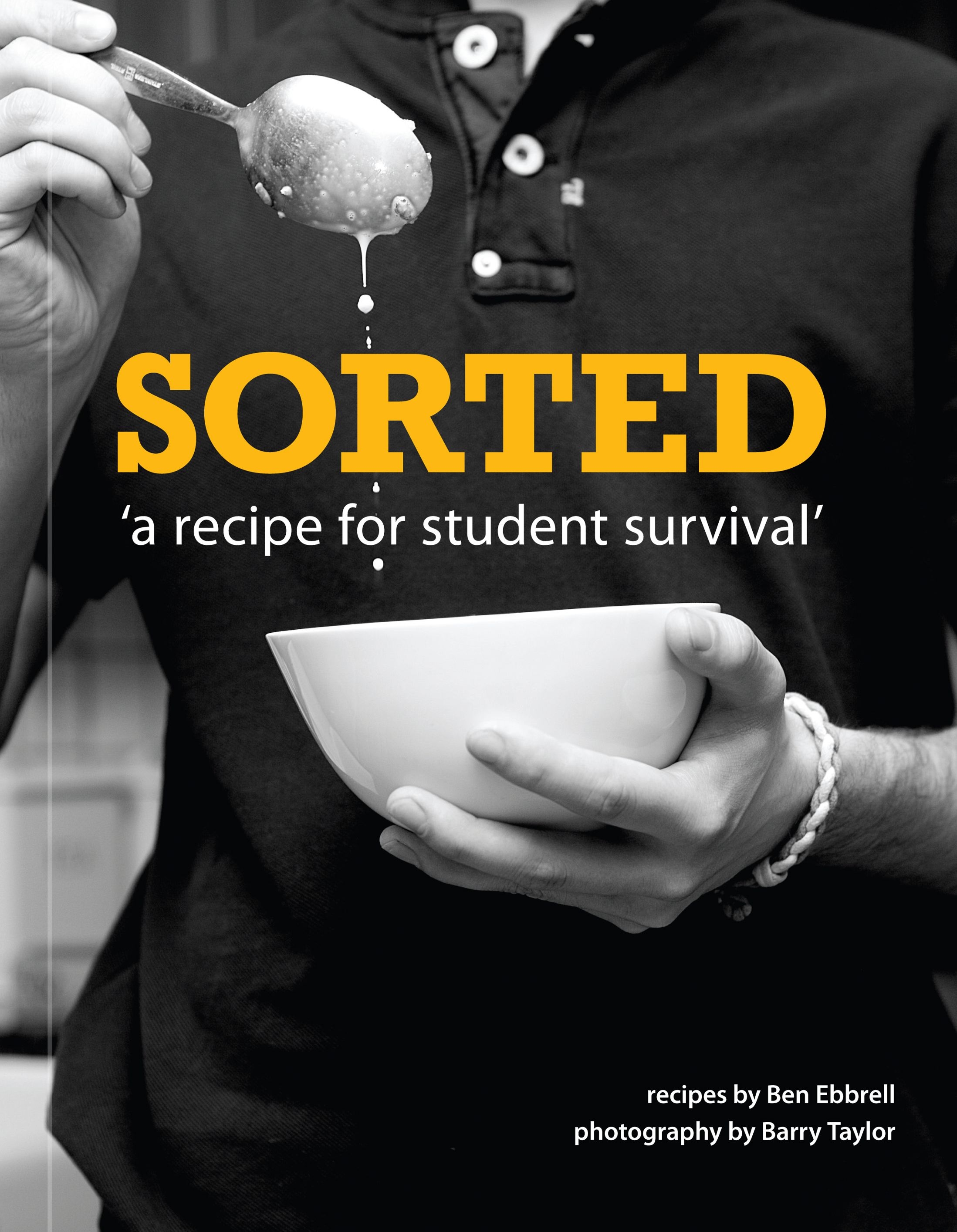 Sorted "a recipe for student survival" is written for students by students – a group of young men in this case - and it's full of advice for first year students as well as some great recipes. This book has full colour illustrations – a great plus for a recipe book when you can see what you are making should look like!

This book screams "fun" throughout the pages but whether the recipes are more likely to be cooked than in the previous book is a moot point!

However there is plenty of good solid advice on what to do and see in freshers' week. what to pack and the list of kitchen necessities is remarkably similar in both books.

So what did Olivia think about Sorted? Much more appealing to young people, the layout and design plus illustrations give it more impact. The way the method in each recipe is presented as a list of "commands" is fun and a departure from the formal step-by-step approach in Ester Davis' book.

I shall make sure Olivia takes both books with her to university!
Both books are available from Amazon. To order click the links below:
Student Cookbook: Healthy Eating - The Essential Guide (Need2know): Healthy Eating - The Essential Guide: 1 (Need2know)
SORTED: a recipe for student survival