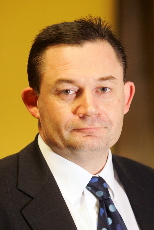 If you're a working parent, then childcare vouchers could offer you the chance to cut the cost of childcare significantly.

The scheme allows you exchange part of your salary for the same value of the tax and national insurance-exempt childcare vouchers.

Under the government-backed scheme, parents can currently exchange up to £243 of their gross monthly salary - meaning a potential saving of up to £1,195 per parent.

With childcare now costing an average £159 a week, according to the Daycare Trust, this is a substantial saving.

A majority of parents will need to use a form of paid-for childcare at some point and childcare vouchers are an effective way to help reduce the costs.

What many people may not be aware of is how flexible the vouchers are. They can be used for children up to the age of 16 and for a range of needs, including day nurseries, childminders, nannies, before and after school clubs, au pairs and even holiday clubs.
Both parents are entitled to get the vouchers and all eligible parents can claim them, regardless of the tax band they fall in.

To be able to use childcare vouchers, you need to be part of a company that operates the scheme. However, the good news is that the scheme is easy to set up and Busy Bees offers lots of help and advice for employers keen to start running a scheme.

Key benefits of childcare vouchers for parents:
Each parent can potentially save up to £1,195 a year
Both parents can claim the vouchers
Vouchers can be used for children up to the age of 16
Vouchers are flexible and can be used for a range of childcare including summer clubs, nannies and au pairs
Vouchers are tax and national insurance-exempt

For more information visit www.busybeesvouchers.com or call 08000 430 860.