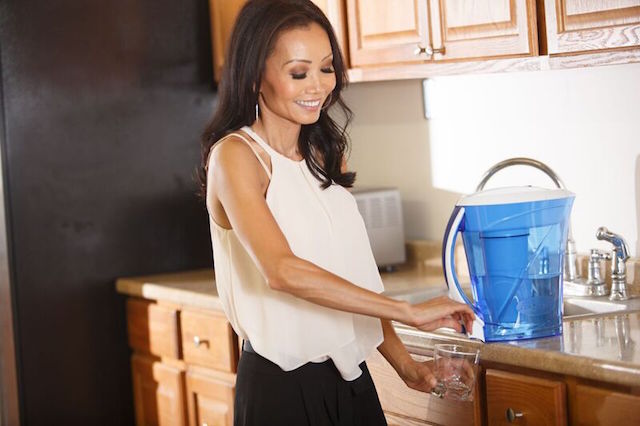 So many of us have given up buying water in plastic bottles which contains double the micro plastics in unfiltered tap water. Now Zerowater Filters remove as much as 99.6 per cent of all toxins, solids, and contaminants, such as lead, chlorine, mercury, aluminium, and plastic particle.
Sounds good. So I put it to the test. Initially the water tasted slightly metallic but then that ore off and the water tastes good. Perhaps more surprisingly the water stays cool whatever the ambient temperature in the room.
The Zerowater Filter comes with a device to measure impurities (Total Dissolved products) in your tap water. Mine registered at 232 straight from the tap and zero after passing through the filter. What I also like it the tap at the bottom of the filter which allows you to pour a glass of water without having to lift a heavy jug.
The Zero water comes in various sizes and prices from six cups £24.99 to 12 £39.99 and includes a fridge door version: seven cups £24.99 plus larger ones for offices.
How long the filter lasts depends on the quality of your water mine should last for 95 to 150 litres. Replacement filters cost £19.99 for a single and become progressively cheaper the more you buy.
Highly recommended.
PWT rating: ♥♥♥♥♥
You can buy Zerowater here.