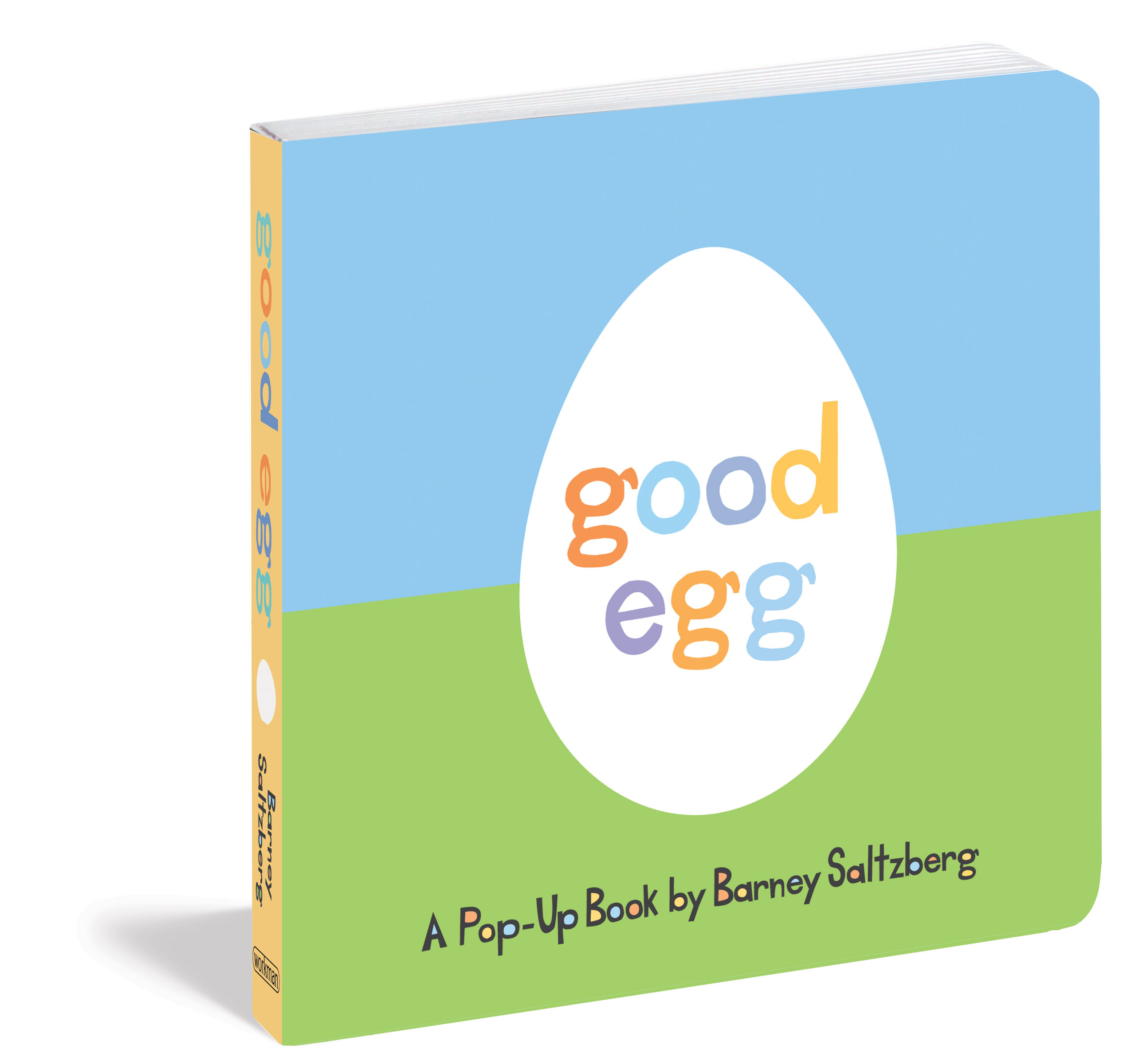 Good Egg is the title of an adorable little square board book which has just eight pages. The Egg follows commands just like a dog, such as sit, roll over and catch and every page rewards the egg for his efforts with a "Good Egg!" There is movement on every page with flaps and tabs to pull and a ball on a ribbon to velcro in place on egg's head. When the egg is asked to "Speak" a crack slowly reveals the cheeping pop-up surprise inside.

This is a perfect book for young children and pre-schoolers of all ages and is made to be shared, it had Pippa, aged one, and Toby, aged four, both giggling. The design of the book is satisfyingly simple and the egg is surprisingly endearing despite being the simplest of white eggs.
What more can I say than "Good Egg!" and happy Easter.
Published by Workman Publishing, Good Egg by Barney Saltzberg is available from Amazon. To order a copy click the link below:
Good Egg