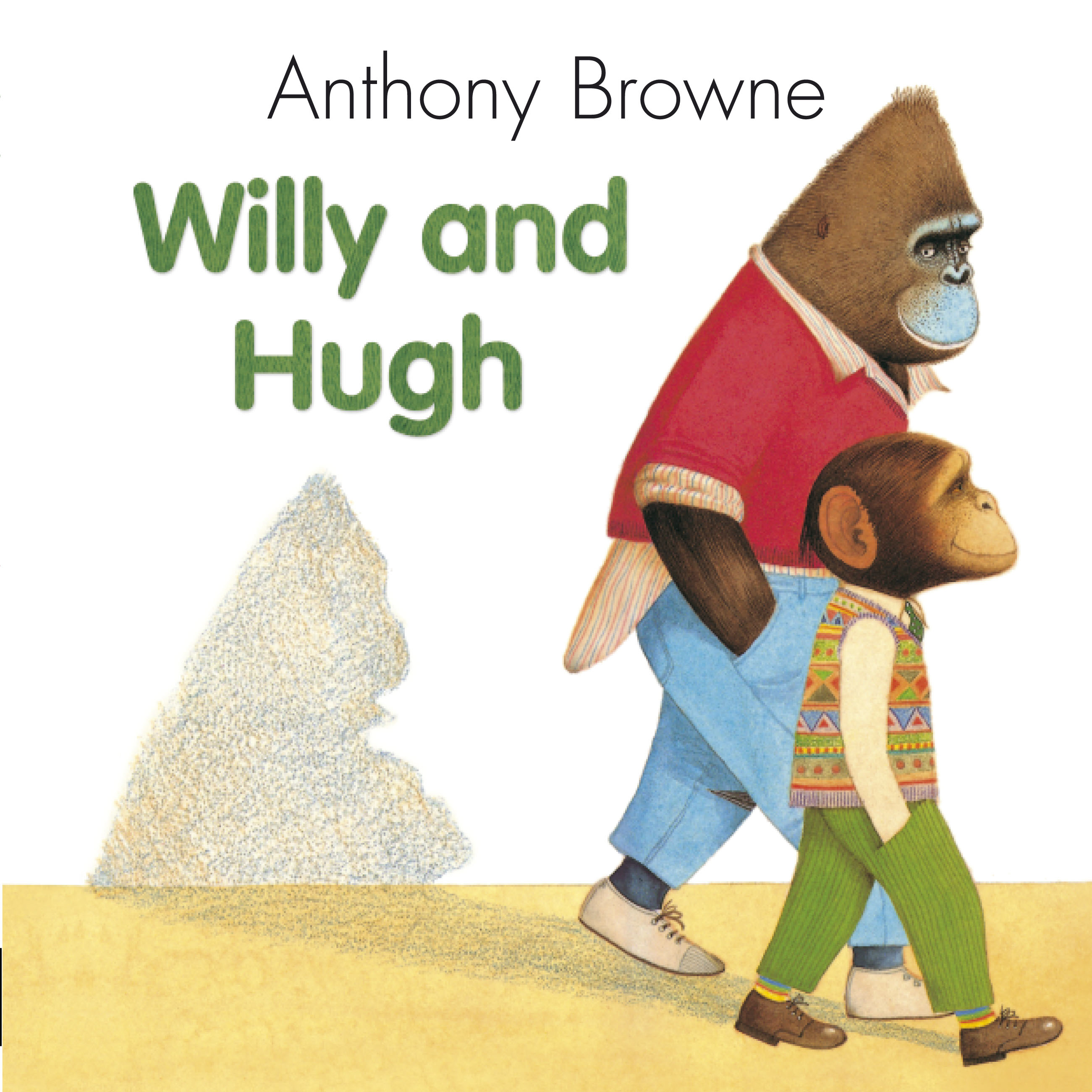 Willy is a lonely little chimp who quite literally bumps into Hugh Jape, a gorilla at the park. He apologises profusely and although they are very different they become great friends.
Thankfully when Buster the bully tries to bother Willy, Hugh is there to help and in turn when Hugh is frightened by a "terrifying creature" Willy is there to protect his new best friend from the spider.

Willy and Hugh is a lovely book. Anthony Browne's gorgeous illustrations work wonders bringing the story of friendship to life on many levels, perfectly illustrating that there is more to friendship than just appearance.
The illustration accompanying, "Everyone seemed to have friends. Everyone expect Willy" struck a sad chord with Toby as he questioned why nobody was being kind to Willy and this prompted further questions about what bullying means and why friends make you feel happy.

Willy and Hugh would be perfect for children about to start school. It is a touching and sweet story of friendship and deftly illustrates the agony of being left out of the crowd and then the joy of finding a friend.
If you have enjoyed Anthony Browne's better known books like My Mum, My Dad and My Brother, then this book from his long-running Willy series will not let you down.
Published by Random House you can order a copy from Amazon by clicking the link below:
Willy and Hugh