More children are
staying indoors
away from natural light and
sunshine
- and are putting their
health at risk
. Part of the reason is that
parents
perceive the
outdoors
as unsafe and part is because children are
playing video games
, watching TV, and surfing the internet rather than
visiting parks
or just pottering around in the
garden
. A lack of natural light and sunshine is being blamed for a
resurgence
of
rickets
an entirely
preventable condition
.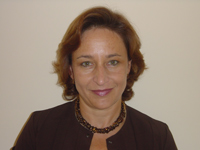 Professor
Amanda Kirby,
a leading expert in
child development
, explains how some children may require a
daily supplement:
"It's important that every child receives a
daily dose of omega-3
and Vitamin D for normal
growth and developmen
t. With increasing
knowledge
about the
diets of young people
today, there may be grounds to
suggest
that a
supplement
will be the only way to
ensure adequate
minerals, vitamins and omega-3 fatty acids. While a
healthy diet
should always be sought for
every child,
it has to be recognised that
some children
will remain eating an
inadequate
and poorly balanced diet and taking a
daily supplement
may be the answer for some.
"I and team at the
Dyscovery Centre
in Newport, Wales have in fact set out to investigate the effects of
omega-3 supplementation
in eight to ten year old, mainstream
school children
and to publish the results later this year."
Haliborange have a range of
children's supplements
that can help ensure children receive all the
nutrients
they need:
Haliborange Omega-3 Fruit Bursts
[£4.19/30 capsules] – specifically formulated for children aged three to 12 years and includes extra omega-3 fish oil, plus combines additional vitamins D & E to promote good health and support growth.
Haliborange Kids Probiotic Multivitamin
[£6.99/30 chewable tablets] gives parent reassurance that children are receiving their daily dose of vitamins and minerals, plus 50 per cent of their Vitamin D RDA.
Haliborange Fruit Softies
[£3.99 for 30 capsules] – summer fruits shapes to ensure children are given their daily dose of Vitamin D to assist the body's absorption on calcium for healthy growth and development.