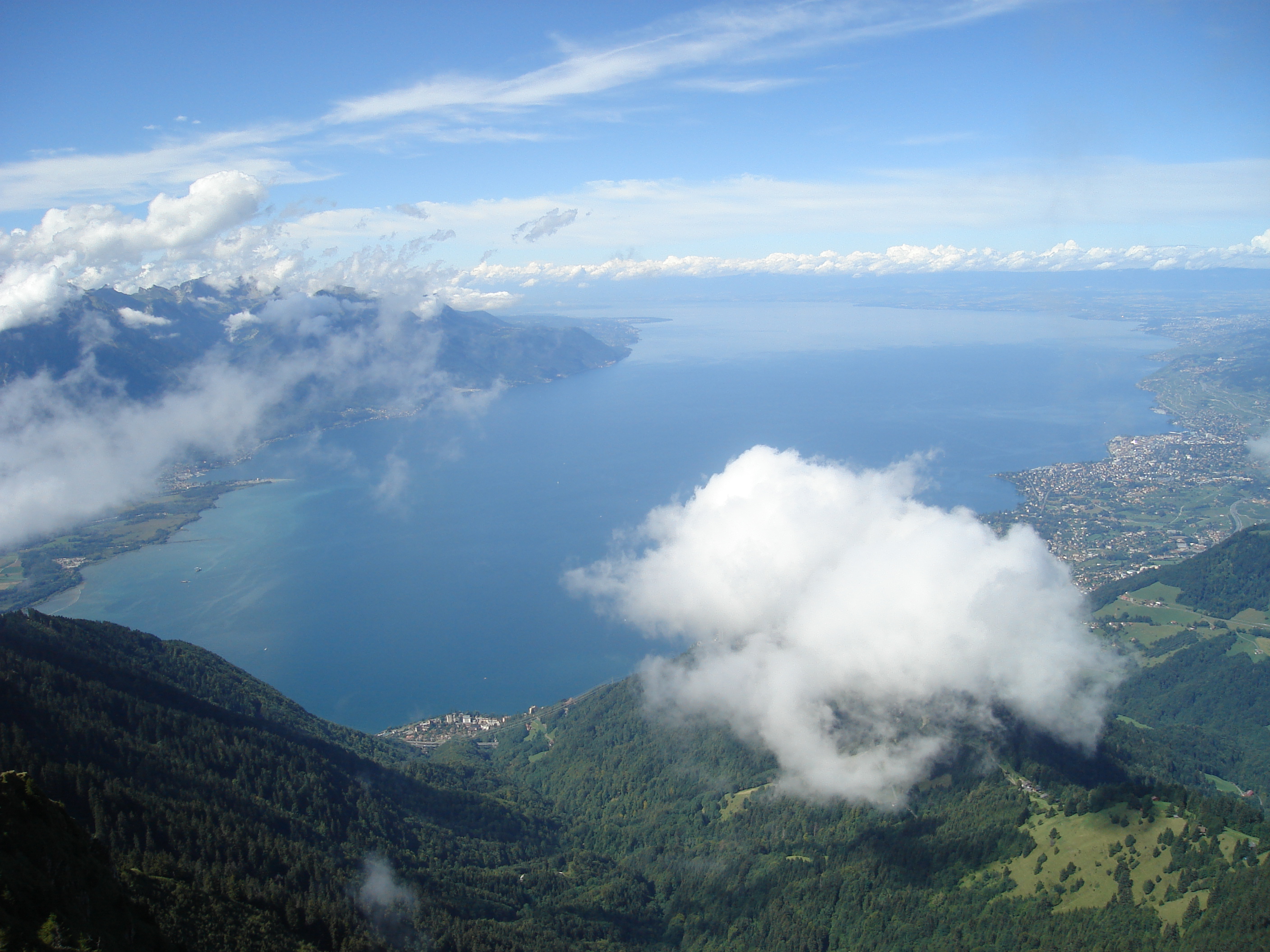 We took a cog-wheel train up from Montreux, passing through spectacular scenery and beautiful alpine villages, to arrived at Rochers-de-Naye – 2,000m above sea level – in just an hour. The views were breathtaking: we were above the clouds, looking down on Lake Geneva and across the summits, with Mont Blanc visible in one direction and the Eiger in the other… even usually under-whelmed Claudia was impressed! In addition to the views there is the charming Marmot's Paradise and expo; a children's playground; an alpine garden; and seven yurts that can be hired out for overnight stays (each sleeping eight) throughout the year for a really memorable experience. The restaurant – built right inside the mountain and reached through a seemingly never-ending tunnel – is also worth a visit. In the run up to Christmas there is also a Santa's Grotto (complete with resident reindeer!) which would make a scenic and less stressful alternative Harrods!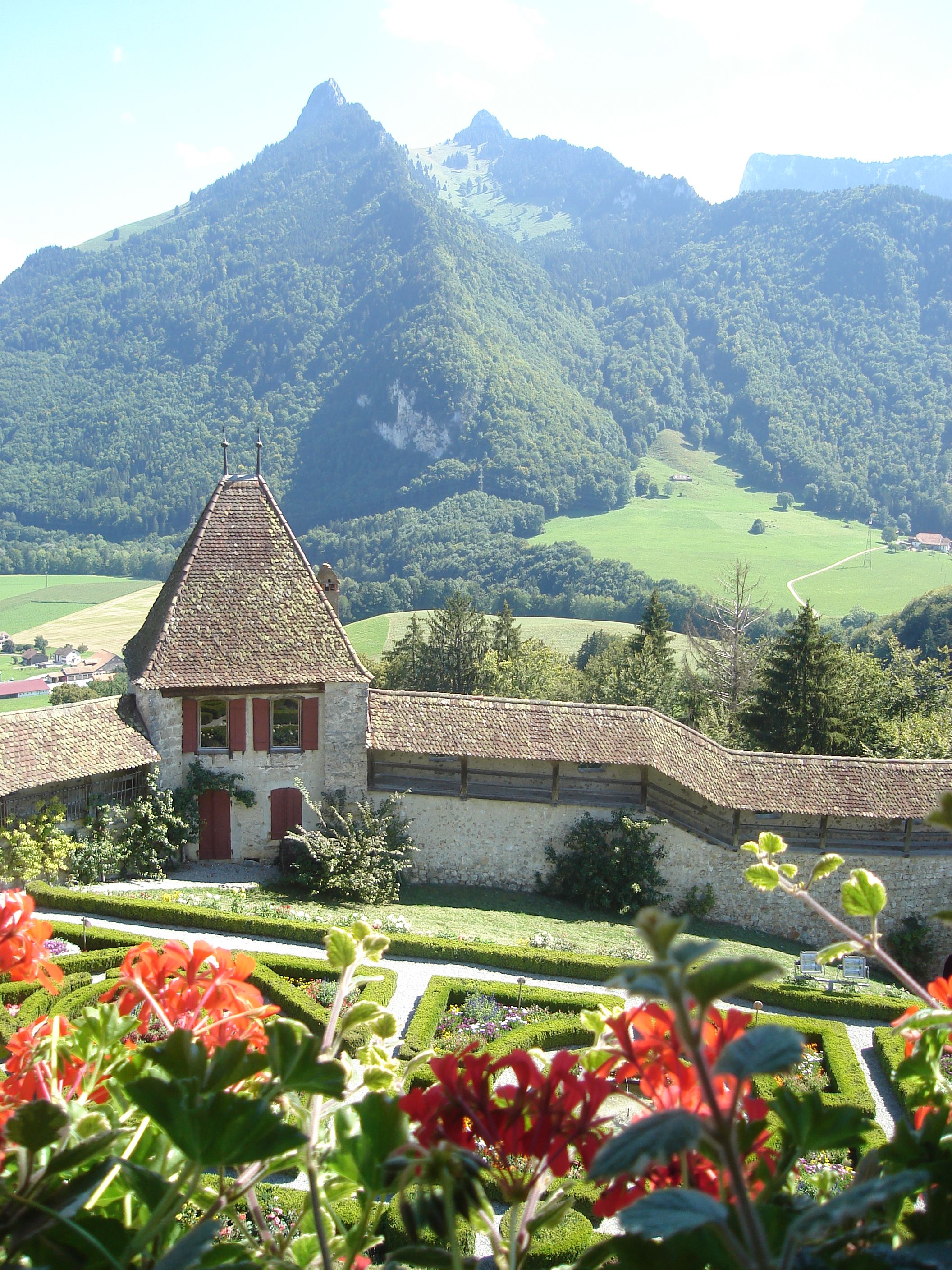 Another treat is the Chocolate Train excursion. Again running from Montreux, to Broc via Gruyère, you have the opportunity to travel in original 1913 Pullman carriages, reminiscent of the splendour of the Orient Express. First stop is a dairy to see the production and storage of Gruyère cheese. The visit is brief and there is plenty to see and do, so even toddlers' attention is held. The picturesque medieval hilltop village of Gruyère is the next stop, with its cobbled streets and quaint chateau, complete with French gardens and rooms housing surrealist artwork. Under-whelmed Teenager was simply begging to visit the fantastic HR Giger (Swiss surrealist artist who produced the artwork for the Alien films) museum: she usually has to be dragged into museums with a face like thunder!

We had a fantastic lunch (consisting of cheese fondue and cold meats) at the Maison des Traditions having first watched the proprietor making Gruyère cheese on the premises in the traditional way.

Then back to the train for the short journey to Broc and the highlight of the trip: the Callier-Nestle chocolate factory! Although nothing like Willy Wonka's factory, you will learn some interesting facts about chocolate production and get the opportunity to sample unlimited amounts of chocolate. Having sussed out your favourites, you can then buy them in the shop at slightly discounted prices.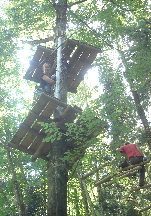 Active families (with a head for heights!) will enjoy Parc Aventure at Aigle (about 20 minutes from Montreux). Constructed in the tree-tops with the fantastic mountainous backdrop, there are numerous walk-ways; zip wires; rope swings; ladders etc with varying age requirements depending on the levels of difficulty and height off the ground! Little ones are also catered for with mini-courses but they must be supervised on a one-to-one basis and may get fed-up well before older siblings and adventurous parents have tired of the park.

A full safety briefing and demonstration is given but after that you are rather left to get on with it! Both girls in our party fell off at height: reassuringly the harnesses held firm and the girls didn't panic but they were left (literally!) hanging around waiting for assistance. I would definitely go back as it was great fun, if you are not of a nervous disposition!

For further information: tel 0870 403 0544, www.thomsonlakes.co.uk