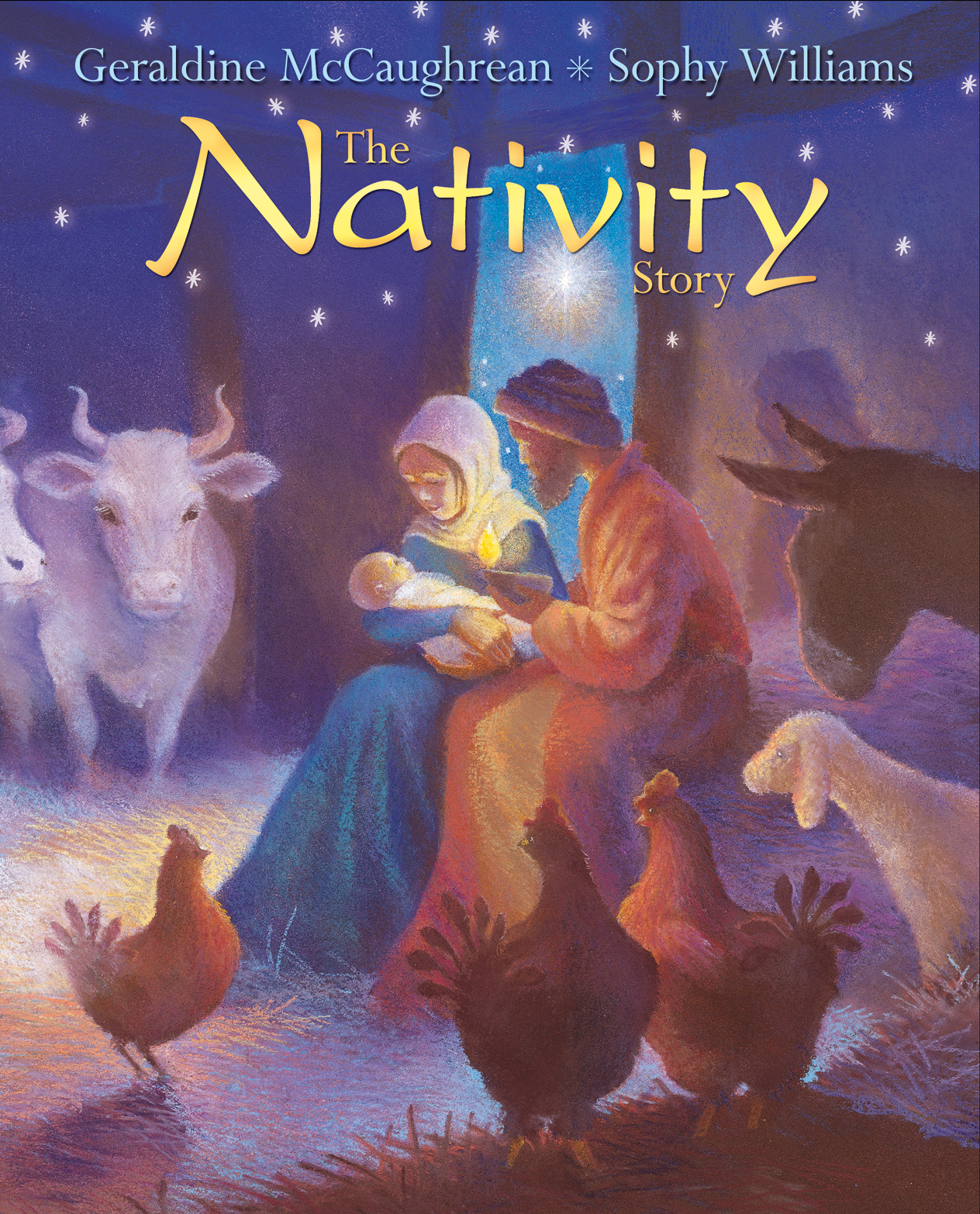 The Nativity Story
Geraldine McCaughrean, illustrated by Sophy Williams

The story of Jesus's birth is timeless and this new book The Nativity Story sets it in a context that's child-friendly and beautifully illustrated.
The characters are brought to life and reveal their human qualities: poor Zechariah who had "just one place, at the heart of him, where he kept a small, dark sadness"; Joseph's mother: "A wife like that you can do without!"; the shepherds' view of the infant Jesus – "a mucky stable... the baby looked as small and feeble as any newborn lamb"...

The Nativity Story is divided into "chapters" with the Bible references to the Gospels of Luke and Matthew – just in case you want to check out the original story!

It's aimed at seven to nine year olds but I'm sure younger children would love having The Nativity Story read to them. The language has a poetical quality as befits the subject and the illustrations are quite charming – I just loved the camels! – and perfectly complement the text.
Published by Lion Children's Books, The Nativity Story is available from Amazon. To order a copy click the link below:

The Nativity Story