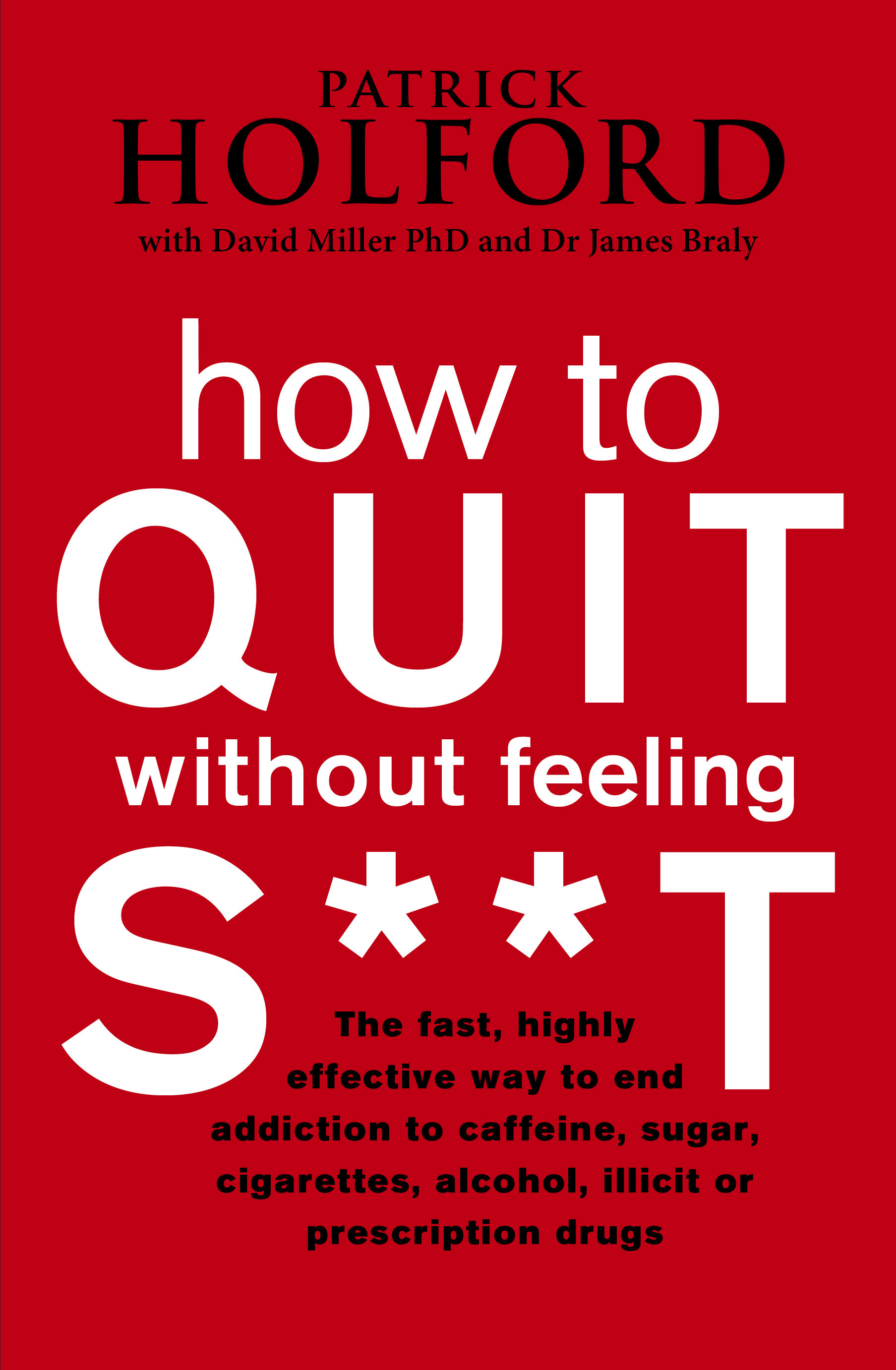 According to the facts offered on Piatkus Books' press release for Patrick Holford's latest book, How to QUIT without feeling S**T :
six and half million people drink harmful levels of alcohol;
one in ten of the UK population uses one or more illicit drugs;
one and a half million Britons are addicted to or dependent on tranquillisers;
smoking is the biggest preventable cause of premature death;
and, as a nation, we drink 300 million cups of tea and coffee daily.
Even if these figures were exaggerated we should be concerned! And we should all be aiming for a more healthy and fit lifestyle - we need to be on form to beat the credit crunch! So if depressing thoughts of job losses and rising prices encourage you to have that extra glass of wine or cigarette, think again both have detrimental effects on our well-being.
How to QUIT without feeling S**T explains how your brain became addicted in the first place. Part 2 outlines the 12 Keys to unaddicting your brain. How to quit your addiction offers pertinent advice for each type of addiction and Part 4 offers a 12-week programme, designed to help you become addiction-free without suffering unpleasant withdrawal symptoms.
Patrick Holford is a leading nutritionist and David Miller PhD and Dr James Braly are experts on addiction. Together they have put together a programme which is a combination of diet, specific supplements and lifestyle factors to help the reader reset the brain and live addiction-free.
Published by Piatkus Books, How to QUIT without feeling S**T, is available from Amazon. To order a copy click the link below:
How to Quit Without Feeling S**t: The fast, highly effective way to end addiction to caffeine, sugar, cigarettes, alcohol, illicit or prescription drugs