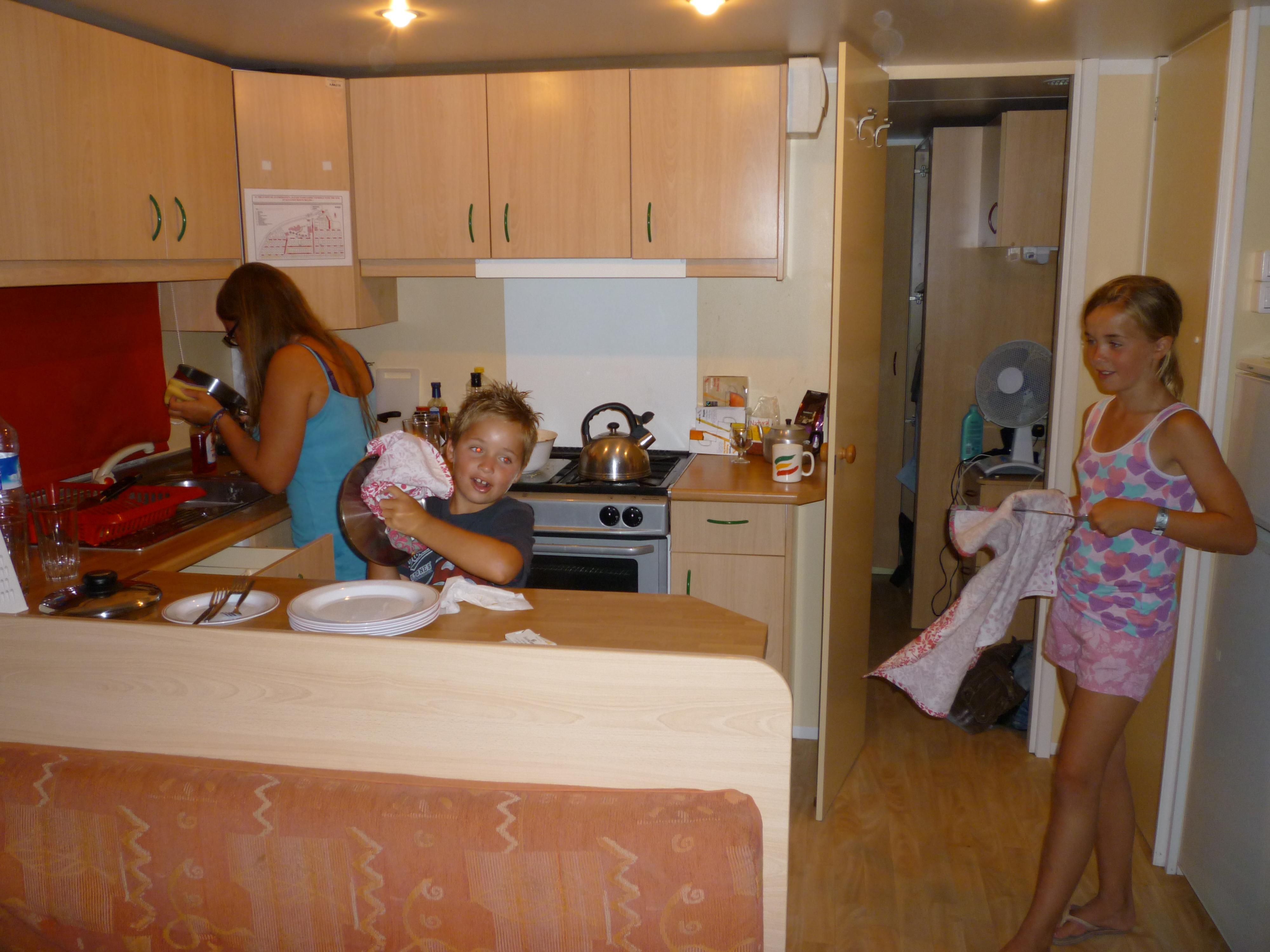 Eurocamp Holidays
offer a wide variety of parcs to cater for
different tastes
. Some are huge with
2000+ pitches
; vast aquaparcs and an array of
facilities
and on-site entertainment whilst others are small,
quieter
and with fewer facilities. Both the
brochure
and the website make this
really clear
to help you choose a parc that is
right for you
and your family, whilst the
person
that I spoke to when
booking
was really knowledgeable, having
visited both parcs
that I wanted to stay at herself.
I
opted
to drive to the
South of France
but fly-drive options are also
available.
Eurocamp Holidays offer
great flexibility
with arrivals on any day and
holidays
for any period of time.
Channel crossings
and flights can also be
arranged
through Eurocamp Holidays, along with
stopovers
en route to make
booking your trip
as quick and simple as possible.
We stayed in
three bedroom
mobile homes which
suited
our needs (as a
family of five
) perfectly and gave my 15 year-old daughter the
privacy
she needs and a break from
younger siblings
at bedtime! All
Eurocamp Holidays
accommodation is really
well equipped
, with all those essential kitchen items inside and
tables, chairs
and sun loungers outside. We were provided with a
Welcome Pack
(consisting of tea, coffee, water, juice, wine, toilet rolls, washing-up liquid, tea towels and other cleaning essentials) which is a
great idea
if you are getting a late flight or always seem to end up with your
essentials
packed in the most inaccessible part of your
car boot
! The towel and linen hire was also really
convenient
and cut down on some
washing
back home.
Another
great thing
about a Eurocamp holiday is that it gives
many children
the opportunity to
experience
a far greater degree of
freedom
than they do at
home
. My eight and ten year-old would
regularly
take themselves off to play
table tennis
or mini-golf together, or go to the
playground
, leaving me free to
relax
with a book. The parcs tend to be
so safe
that young children
cycle
around freely or run
errands
by popping to the
parc shop
. My children have always
enjoyed
going to collect a
takeaway pizza
or buy croissants each morning which is something that they just are
not able
to do at home in London. The fact that they are
armed with Euros
rather than sterling and that I expect them to try to
speak a little French a
lso seems to add to the sense of
adventure
! We, along with many other
parents
, seem to relax and give the children
more independence
on a Eurocamp Holiday which could well explain why such a
great time
is had by all!
Eurocamp Holidays
has also introduced some
new additions
in 2009 including new parcs in
France and Ital
y; an increased choice of parcs in the
USA and Canada
with the option of staying in
kabins,
lodges or in a classic
Airstream
and also an
enhanced range
of accommodation options in Europe with
safari tents
and the new
Sunlight mobile home
available at selected sites. In addition,
Eurocamp Holidays
now offers the option of taking to the road in a
motorhome
with 14 pick up and drop off points in the
US
and 11 across
Europe
.
To request a
brochure
or make a booking visit
www.eurocamp.co.uk