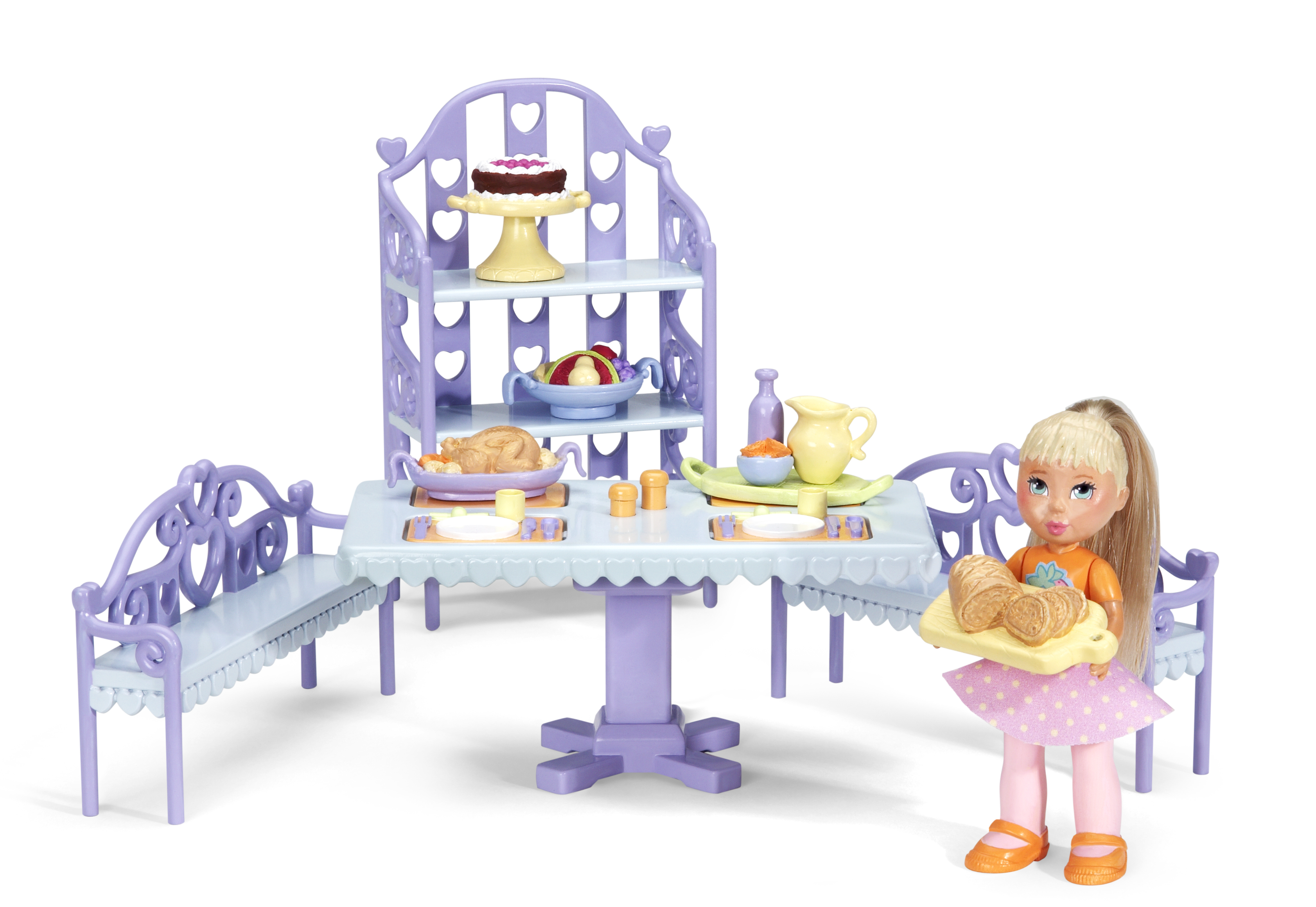 The
Table Manners
kitchen set encourages
sharing
, as children are
preparing
and
servin
g food in their
imaginary
games. Olivia was
entertained
for many hours, making up stories and
scenarios
; it's a toy that can be
played
with on her own and with
friends
.
Olivia
involved
many of her other
toys i
n the fun and games, including
Teletubbies
, and oversized dolls, which made the
play
all the more exciting,
creating
new and exciting characters to enter the shop. We thoroughly
enjoyed
using different
voices f
or each
character
.
I felt that Olivia's
concentration improved,
something she often
struggles
with. It helped her to
create
new and imaginative ideas,
encouraging
her to invent more realistic and fathomable ideas/ The
end result
- she was
extremely pleased
with Table Manners and
insisted
we play again.
The
bright colours
are attractive and, although some of the
pieces
are quite
delicate
, they are easy to use and each fit into a
designated slot
, making all the shelving very
stable
- preventing chaos!
Olivia enjoyed playing this on her own and with a friend. They really enjoyed the 'Caring Corners' set
Olivia is keen to
collect
all the other parts to this game, apparently her
shop
needs more
food
! And I'm sure she will
convince me t
o buy
Mrs Goodbee's Doll's House
eventually, and even the
whole gang
to go with it!
Caring Corners Accessory Packs
are suitable from children aged
three plus
and range from £6.99 to £14.99. All are available from
Amazon
. To order please
click the links
below:
Learning Curve Caring Corners Table Manners Accessory Pack
Learning Curve Caring Corners Mrs Goodbee Interactive Doll's House