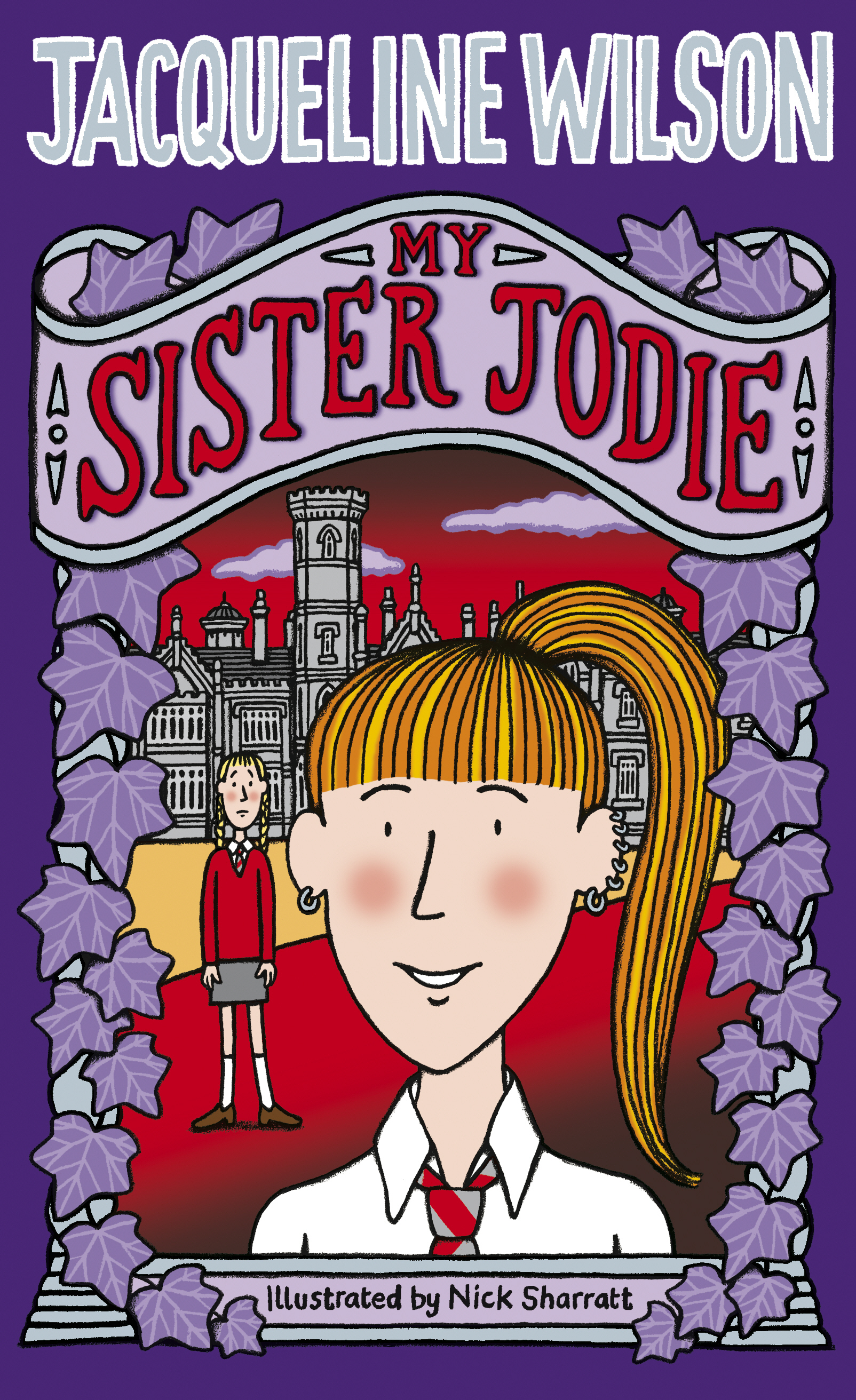 Pearl adores her big sister Jodie who seems opposite to her in every way. Jodie is bold, brash and bad – the leader of the two. But when they arrive at the boarding school where their parents have taken jobs as cook and caretaker the dynamics change and Pearl, fitting in and making new friends, feels she doesn't need Jodie so much. But Jodie needs her. Then a tragedy makes Pearl realise just how much she does still need her big sister...

Orla O'Neill comments:
My Sister Jodie, by Jacqueline Wilson is a book about an eleven year old girl, called Pearl, who has a troublesome sister called Jodie. The story is how they come to live at boarding school, as their parents have jobs there. Pearl settles in extremely well, whilst Jodie is just getting into more and more trouble.
I personally would recommend My Sister Jodie to girls aged ten to 13; as it is more for teenage readers. It's probably good for everyone who loves Jacqueline Wilson books.

I was interested in this book because Pearl is new to secondary school, the same as me. I love the way Jacqueline Wilson writes so you can see that Pearl has been worrying about nothing, though I think that the girls were a little unrealistically friendly.

Published by Doubleday, My Sister Jodie by Jacqueline Wilson can be ordered from Amazon by clicking the link below.
My Sister Jodie