Step one
Sit on the side of the bed, with your feet touching the floor. Relax your arms and make sure that you have a good connection between your feet and the surface underneath. Place your hands on your lap and close your eyes. Take a deep, slow breath. Gently, without any force, breathe out. Repeat three times.

Step two
Put your right hand on your scalp (see photo), while the left one rests in your lap. Comb your fingers through the roots of your hair, close to the forehead, and close your fist. Grasp as much hair as you can, take a deep breath and, while breathing out, pull gently on the hair, Keep your fist very close to your scalp. Release.
Step three
While taking another in-breath, reposition your right hand toward the back of your scalp, grasp as much hair as you can, and pull gently with the out breath. Continue pulling and releasing hair over the whole right side of your scalp. Pull firmly and rhythmically, so you can feel your scalp move. Use your left hand to work on the left side of your scalp.
Step four
Place the fingers of both hands on your head and tap gently all over the scalp, breathing regularly. Imagine that heavy rain drops are falling on your head. Increase the speed of the tapping motion until you feel a pleasant warmth spreading all over your scalp. If you prefer, you can use relaxed fists, tapping gently, as an alternative to your fingers.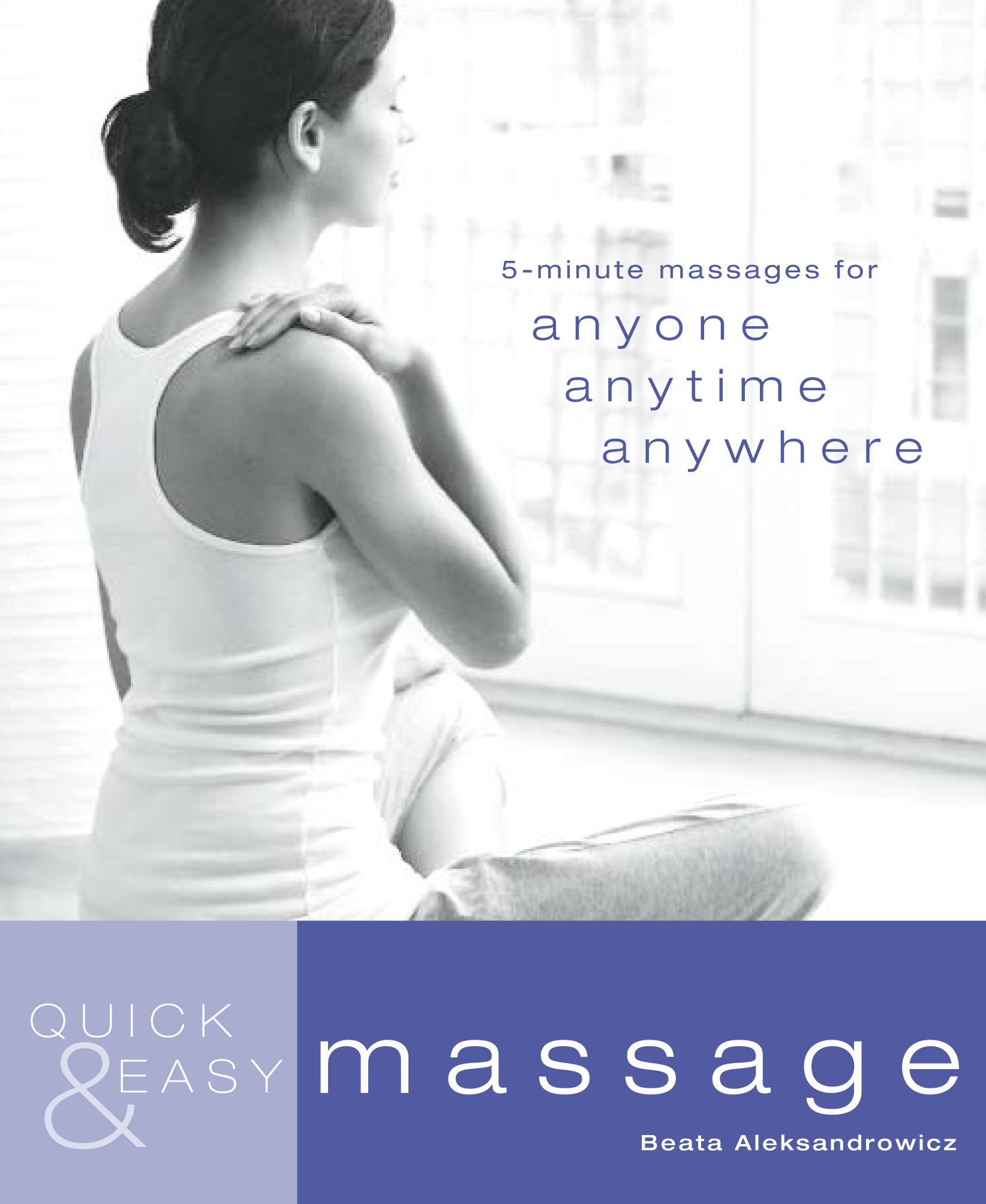 This massage technique was taken from Quick & Easy Massage by Beata Aleksandrowicz, published by Duncan Baird Publishing. Beata owns three Pure Massage centres in London.

To order a copy from Amazon, click the link below:
Quick & Easy Massage: 5-Minute Massages for Anyone, Anytime, Anywhere (Quick & Easy)