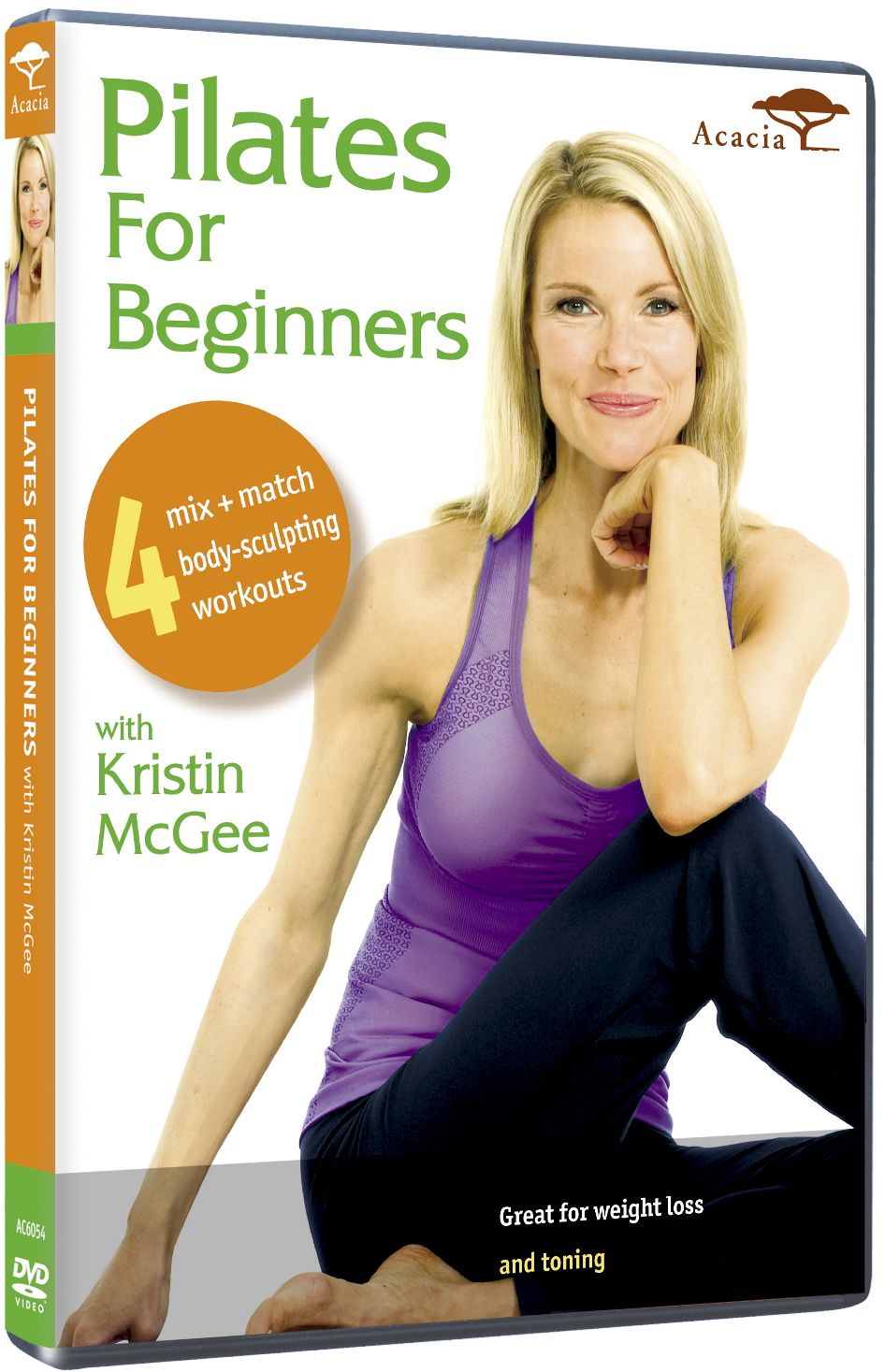 Pilates For Beginners is one of the best DVDs I've seen for a home workout! Kristin McGee gives extremely clear and precise instructions that would benefit anyone new to pilates but probably many who already attend a class.
There are four easy-to-follow sections - two of ten minutes and two of 20 - which can be done on their own or as mix and match routines. So even if you can only spare ten minutes a day there's a routine for you. Even better alternate a ten minute workout with a 20 minute one, and when you have the time build to longer sessions.
If you are new to pilates begin with the Pilates tutorial and refer back to this whenever you need to. Pilates is a gentle system of exercise whcih will produce real rewards in terms of health and fitness.
Workout options:
Core warm-up: ten minutes
Core connection: ten minutes
Foundation work: 20 minutes
Strong backside: 20 minutes
There are also two bonus sections Exhale Core Fusion from Pilates PlusWeight Loss Pilates (ten minutes) and (five minutes).
Pilates For Beginners is an excellent introduction to an exercise regime which can give you great results for mimimal movements. And this DVD has enough workouts on it to keep you going for quite some time!
Highly recommened.
Pilates For Beginners by Kritin McGee is released by Acacia and is available to buy from Amazon. To order a copy click the link below:
Pilates For Beginners [DVD] [2009]