Colourful plants in a basket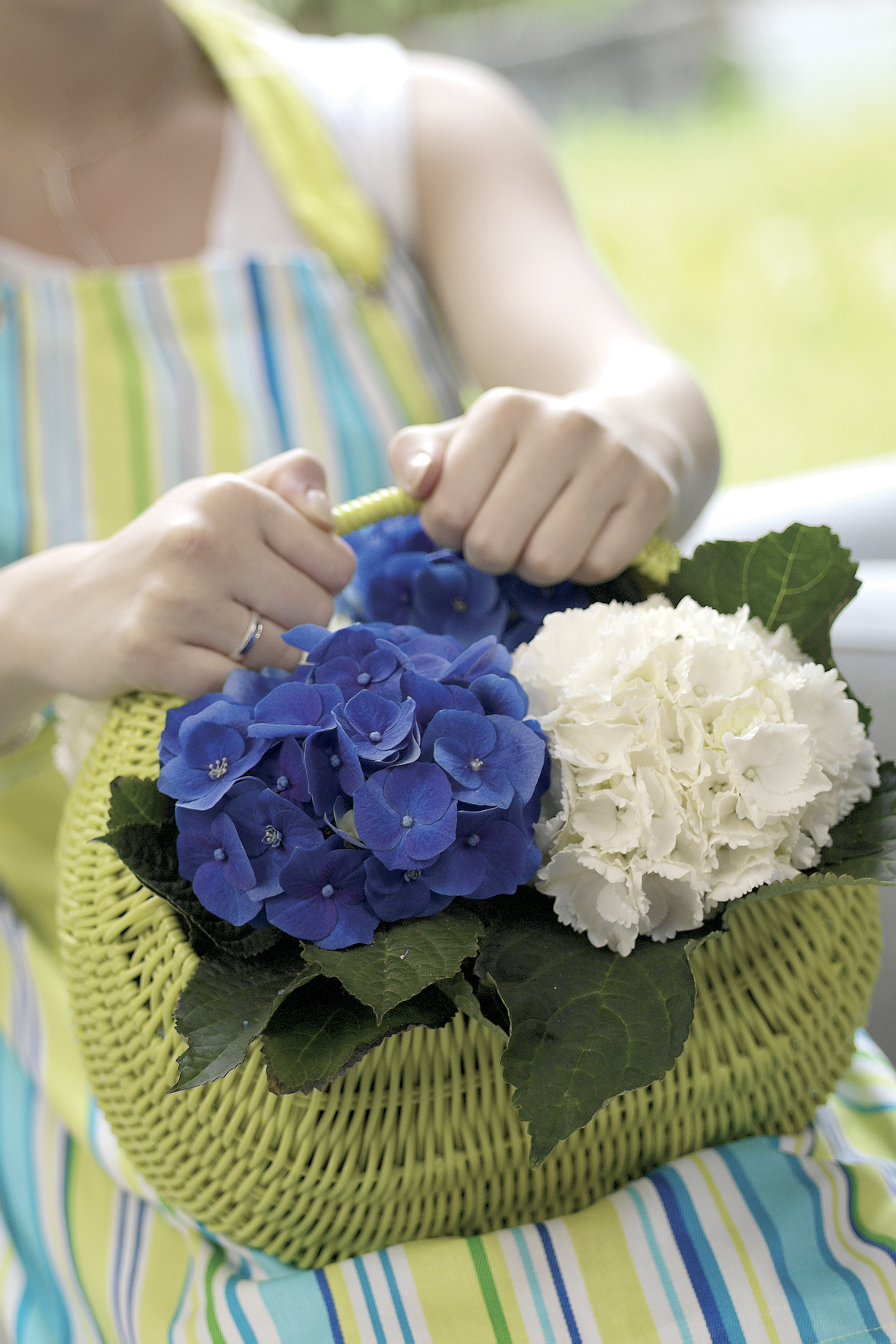 Hydrangea last for weeks and weeks. After the flowers have died, Mum can put the plant on the patio and it will soon grow again and show more lovely flowers.
Here's what you do:
Buy one white and one blue hydrangea plant.
Take a long and wide basket in a fun colour like this lime-green one. If you can't find a basket, you could use a cardboard box, and cover it with pretty paper or stickers. You could even paint it!
Pop the plants inside the basket or box and your present is ready to give.
Pretty flowers in a jam-jar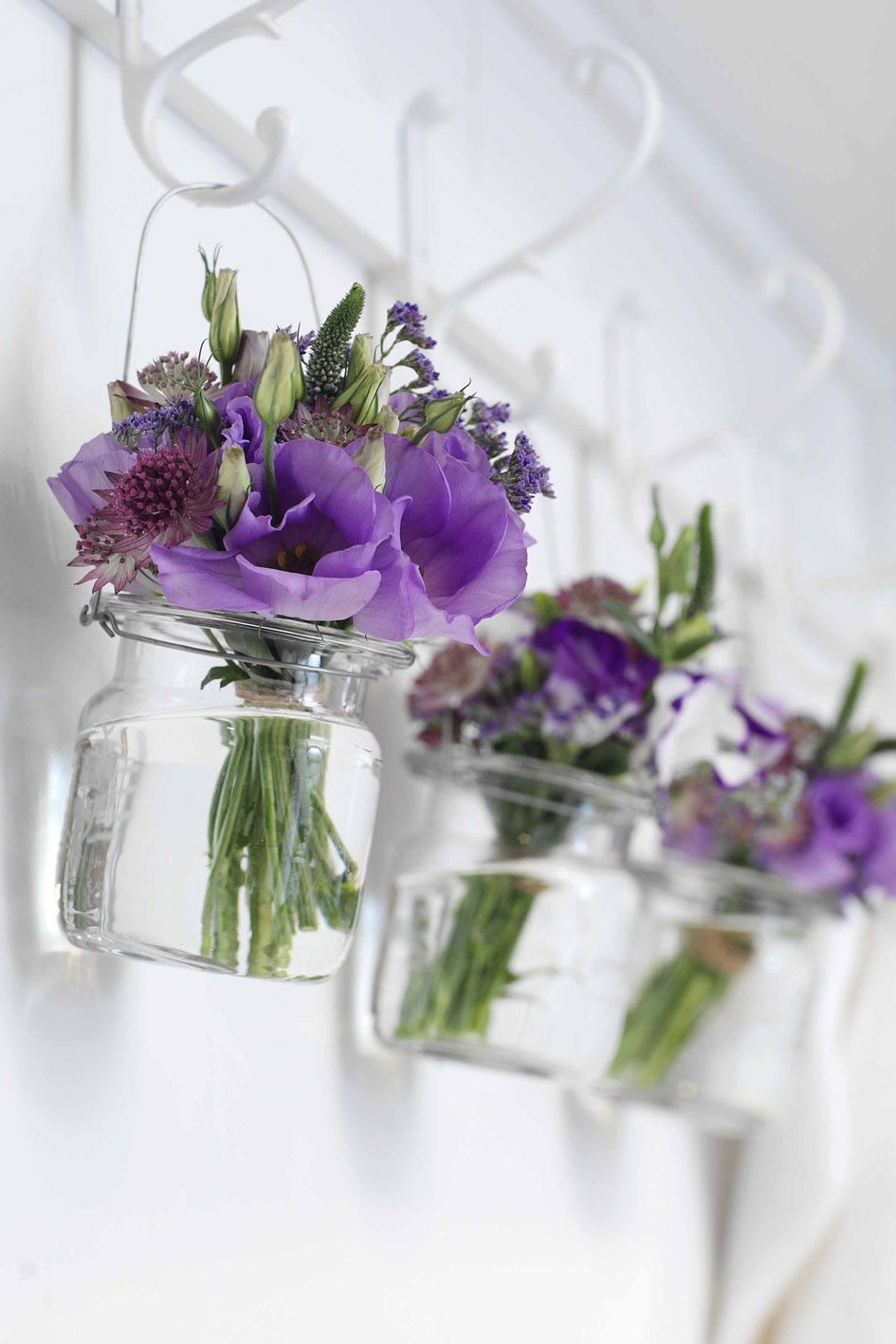 This is very easy, too. Use old jam-jars that you've washed and dried as little vases for flowers. The flowers in these are lisianthus but you could use daisy chrysanthemums, carnations,or roses instead.
To make this:
Line the jam-jars up and half-fill with water. If you want to hang the jars on hooks, ask a grown-up to wrap wire around the neck of the jar, and attach a wire handle.
Cut the flowers very short. You can mix lots of pretty flowers together.
Tie the flowers into little bunches with ribbon or string and place into the jam-jars. If your jars have handles on, you can hang them on coat-hooks and give your mum a surprise if she comes home and goes to hang her coat up!
Flowers in cups on a tray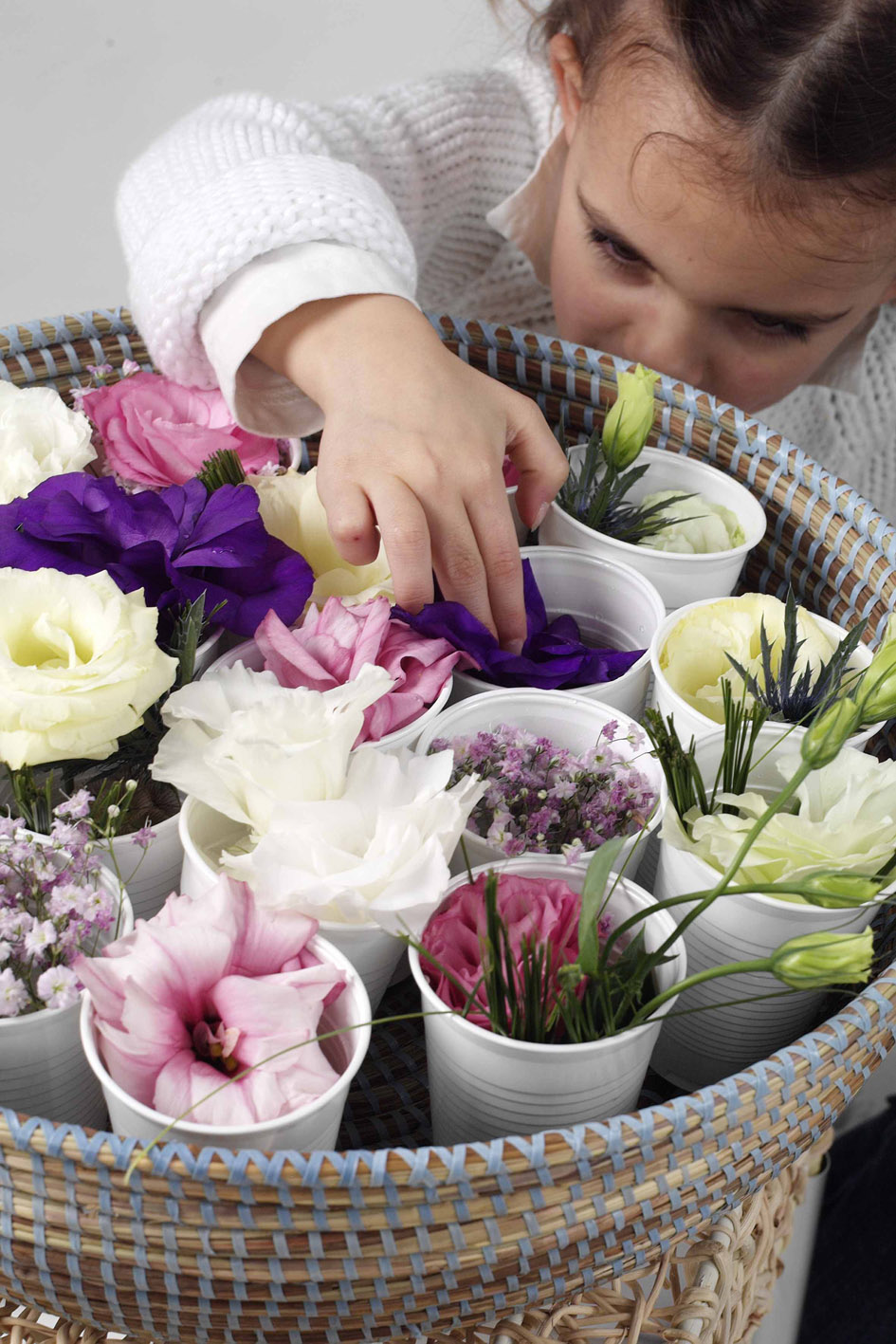 Don't worry if you don't have any spare jars, because you can use normal drinking cups instead. You'll need a few more flowers for this, we've used lisianthus again in lots of different colours.
For this one:
Half-fill lots of drinking cups with flowers and place on a big, round tray or table-top.
Cut the flowers very short and tuck them into the cups. You'll need about two flowers per cup.
Take the tray into Mum for a big surprise on Mother's Day!

For more ideas, visit www.flowers.org.uk